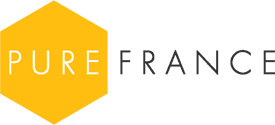 More than 13 water park attractions for the whole family to enjoy.
Set in 4 hectares, Oceanile at Route de Noirmoutier offers the whole family more than 13 water park attractions.

Deep inside the heart of Noirmoutier Island is located a unique Waterpark: Océanile.

The crystalline water is warmed to 28 degrees celsius offering a perfect temperature for fun and happiness!

The adventure is waiting for you in every curve. Let yourself be transported by the rhythm of each attraction from the slow motion river to the rubber ring fall and the light 'Tube'. Let the waves carry you, and your leave your merriment overflow in the middle of cascades, geysers or in a whirlpool bath. And do not forget to get shaked inside the torrent before taking a sun bath.

This journey will give you a shot of emotions and strong sensations.

Website: www.oceanile.com
Tel: 02 51 35 91 35
Océanile water park
Swimming pool
Water slide
Water slide
1 holiday home in the area...
Note: This article may contain or reflect personal opinions and cannot be considered contractual.
Full property details and booking terms and conditions are available on the relevant property page(s).
Entry fees, opening hours and other information is correct as of publishing, May 2018.