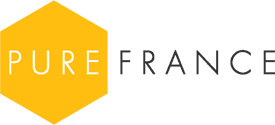 Tales from the Riverbank I
A glorious riverside house on the banks of the Dronne which sleeps eight
Completely new for this season is 'Bonnes Vacances', a glorious riverside house on the banks of the Dronne which sleeps eight. The award-winning architect and owner has transformed a former concrete fishing chalet into a luxurious contemporary home within a traditional exterior which includes a Perigordian balcony and tower.
"As soon as I saw the extraordinary site, with its metres of river frontage with countryside beyond, I knew that it deserved a very special building," he says.
Fish leap in the tranquil river just yards away, hoopoes and kingfishers fly across the garden and birdsong fills the air. The pretty village of Bonnes is a five minute walk away with its two chateaux, bar/restaurant, pizzeria and baker, while Auberterre, one of "Les Plus Beaux Villages de France" is just a couple of kilometres upstream.
View full property details for Maison Bonnes Vacances
Living room in Bonnes holiday country home
Maison Bonnes Vacances with private swimming pool
This page featured holiday home...
Other articles you might like...
Note: This article may contain or reflect personal opinions and cannot be considered contractual.
Full property details and booking terms and conditions are available on the relevant property page(s).
Entry fees, opening hours and other information is correct as of publishing, May 2018.