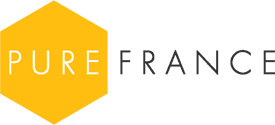 Pool with Mediterranean Sea view
Heated infinity pool in the beautiful Côte d'Azur
In Le Trayas, Var is a super, ground floor of high quality villa with a 7m x 4m private heated infinity pool that gives onto stunning Mediterranean Sea views.
The accommodation has 3 bedrooms and 3 bathroom, air-conditioning, UK sky TV and Wi-Fi internet.
The property is located in a private residential area with gated entrance, 6 minutes drive from the coastal town of Le Trayas, almost midway between Cannes and Saint-Raphaël with some of the best views over the Mediterranean Sea and nearby coastline, this is high quality accommodation in a beautiful part of the Côte d'Azur.
View full details for Villa Berger
Private heated infinity pool in Provence
Mediterranean Sea views
Mediterranean Sea views
Private heated infinity pool in Provence with Mediterranean Sea views
5 holiday homes in the area...
Note: This article may contain or reflect personal opinions and cannot be considered contractual.
Full property details and booking terms and conditions are available on the relevant property page(s).
Entry fees, opening hours and other information is correct as of publishing, June 2018.