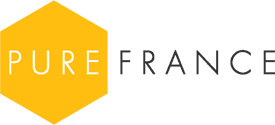 Green, green grass of a holiday home.
A guide to the 'must haves' for your next Languedoc holiday property. A lawned garden?...

Enjoy the French summer sunshine whilst relaxing in your Languedoc garden, complete with its green lawn.

Languedoc holiday homes with lawned gardens
11111 - La Pinède
Lawned garden at La Pinède
11138 - Clercy
Lawned garden at Clercy
11173 - Maison de Raissac
Lawned garden at Maison de Raissac
34445 - Maison Palatini
Lawned garden at Maison Palatini
34503 - Domaine Massot
Lawned garden at Domaine Massot
This page featured holiday homes...
Note: This article may contain or reflect personal opinions and cannot be considered contractual.
Full property details and booking terms and conditions are available on the relevant property page(s).
Entry fees, opening hours and other information is correct as of publishing, June 2018.