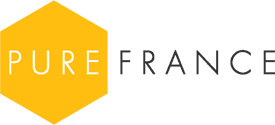 The house of laughter - A wine school with a difference
Here, we'd like to introduce you to Emma Kershaw and "La Maison du Rire", created by Emma to share her passion for the wines and the foods of the Languedoc-Roussillon. For years Emma has been teaching about wines to WSET Diploma level. She has worked with chefs and restaurateurs partnering wine and food, whilst informing and delighting enthusiastic amateurs across the globe.

In 2008 Emma moved permanently to the Corbières, where she renovated an old winery to create 'La Maison du Rire' (the house of laughter), a wine school with a difference. Here you will learn not only about the wines of this incredibly diverse region, but about the foods as well and how to prepare them. A region rich in history and gastronomy, food that comes from local products and producers, demonstrating the terroir and its people. At La Maison du Rire you can choose from a tasting with tapas luncheon, a day of cookery and wine, and various weekend breaks.

And the best part is that Emma can and will come to you! Private wine tastings in your holiday home here in the Languedoc...

You can get in touch with Emma to book your tasting here...

emmagkershaw@gmail.com
0033 6 46 48 59 57
www.lamaisondurire.com

Wine and food are natural partners, and the most enjoyable way to teach, and learn, is with a glass in one hand and a plate of food in the other! Life is too short to drink bad wine, and to not be laughing!

We'll bring you more from Emma in the coming weeks... recipes, tastings and her book, "A Taste of Le Sud"...
La Maison du Rire
La Maison du Rire
La Maison du Rire
Coustouge, Aude
45 holiday homes in the area...
Another article you might like...
Note: This article may contain or reflect personal opinions and cannot be considered contractual.
Full property details and booking terms and conditions are available on the relevant property page(s).
Entry fees, opening hours and other information is correct as of publishing, July 2018.