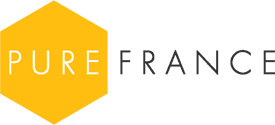 French summer holiday accommodation in 2019
Choose a holiday property with a private pool
06040 - Villa Châteauneuf
, Alpes-Maritimes
Superb, two-storey, Provençal villa set in beautiful residential countryside with stunning views of the Mediterranean.
24202 - Maison La Serre
, Dordogne
Superb, traditional country home. The detached property sits in acres of private grounds with extensive views.
24203 - Villa 27
, Dordogne
In the heart of the wonderful Dordogne, Eymet is one of its prettiest small towns with its charming medieval town centre.
Rental home in Simeyrols - 24202 - Maison La Serre
Holiday home in Eymet - 24203 - Villa 27
This page featured holiday homes...
Note: This article may contain or reflect personal opinions and cannot be considered contractual.
Full property details and booking terms and conditions are available on the relevant property page(s).
Entry fees, opening hours and other information is correct as of publishing, August 2018.