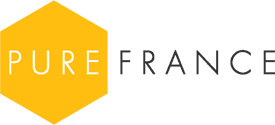 Perfect for 2 people.
Check out our selection of French holiday properties sleeping 2 people.

If its just the two of you taking a break to France this coming summer, check out the very best places to stay. Comfort for 2 all the way.
Bedroom in Pavillon du Jardin, Noyant-la-Plaine
Bedroom in Les Amandiers, Tressan
Bedroom in Pigeonnier de la Bastide, Montauroux
Bedroom in Rive Gauche, Saint-Cyprien
This page featured holiday homes...
Note: This article may contain or reflect personal opinions and cannot be considered contractual.
Full property details and booking terms and conditions are available on the relevant property page(s).
Entry fees, opening hours and other information is correct as of publishing, October 2018.