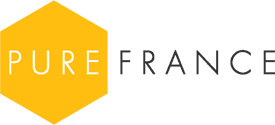 Spend a fun day learning about the wines of the Languedoc-Roussillon and preparing some of the key dishes.
Emma will spend the day with you teaching you how to create some of the many recipes of the region, using both traditional and modern methods.

You will have the opportunity to help prepare all of the dishes, ensuring that you leave with the maximum of knowledge. During the day you will also learn how to harmonise wines with food, and discover some of the delicious wines from the Languedoc-Roussillon. The day will conclude with a feast, where you will enjoy the foods that you have prepared with the wines especially selected to partner them!

The menu, which will consist of four courses, will depend on the season and the ingredients available. Any dietary requirements must be advised on booking.

Example of a day:
- 9h Introduction, coffee and pastries.
- 9h30 In the kitchen, food preparation.
- 11h In the cellar, how to taste and harmonise
- 12h Return to the kitchen, finish food preparation
- 13h Wine and food harmonising lunch, enjoy the foods prepared with the wines especially selected.

At the end of the day each student will leave with a signed copy of A Taste of Le Sud*, Emma's book on the wines and foods of the Languedoc-Roussillon, so that they can recreate the day at home!

Partners are welcome to join for the lunch, pre-booking is essential.

Price:
Minimum four students, 135€ per person.
Lunch only, 45€

For enquiries and more details please contact me
by phone 00 (33)6 46 48 59 57
by email emmagkershaw@gmail.com
Website: www.lamaisondurire.com

* A Taste of le Sud, a collection of recipes and wine pairings from La Maison du Rire, RRP 25€.
Note: This article may contain or reflect personal opinions and cannot be considered contractual.
Full property details and booking terms and conditions are available on the relevant property page(s).
Entry fees, opening hours and other information is correct as of publishing, October 2018.