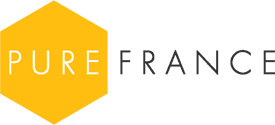 Discover the Marineland theme park on the French Riviera.
Explore the lagoon, adventure golf, aquasplash, kid's island and interact with the many fascinating animals in Marineland.

Marineland Lagoon
Enjoy a day relaxing on a sunbed on a sandy beach beneath palmtrees, beside the dolphin lagoon. Choose a meal in the Marineland 'So Lagoon' restaurant.

Marineland Adventure Golf
Courses for the whole family. Enjoy three 18-hole courses in a colourful, exotic and fun setting! Watch out of the dinosaur!

Marineland Aquasplash
A waterpark for the whole family. Make a splash this summer. 15 attractions with more than 24 slides. Relax in style as a VIP.

Marineland Kid's Island
A family park with animals and attractions. Feed the animals, take a pony ride, explore the adventure trail, the labyrinth and many attractions such as the Playmobil Playground in the heart of Marineland in the Côte d'Azur.

Marineland Côte d'Azur
Discover the many animals at Marineland. Interact in person with killer whales, polar bears, common and Atlantic Bottle Neck dolphins. California and South American sea lions.

Enter the aquarium and discover Sandbar, Sand tiger sharks, Southern stingrays and Loggerhead turtles.

Meet the dolphins - Discover something new and fun about these beautiful animals and their specialist trainers. Enter the water in hip boots and interact with this incredible animals.

Meet the sea lions - Discover these highly intelligent animals in and recreations, educational and interactive situation.

Meet the sharks - meet jaws! Wearing a wetsuit and diving helmet inside a shark cage and discover the Marineland sharks up close face-to-face.

Spend time with a dolphin trainer - Feed, interact and play with the dolphins as their trainers explain all about this animal.

Website: www.marineland.fr
Marineland Adventure Golf
Marineland Aquasplash
Marineland Kid's Island
Marineland Lagoon
Note: This article may contain or reflect personal opinions and cannot be considered contractual.
Full property details and booking terms and conditions are available on the relevant property page(s).
Entry fees, opening hours and other information is correct as of publishing, November 2018.