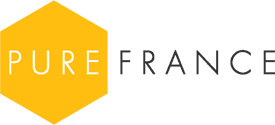 Visit the stunning Île de Ré
The Atlantic island of Île de Ré is a popular destination for many Francophiles.
The island has lovely sandy beaches and two of the most beautiful villages in the whole of France.

Île de Ré, which lies just a few minutes west of La Rochelle tops the favourite destination list for many Francophiles. The bright white houses of Île de Ré, the colourful and intimate fishing villages, the lengthy golden sandy beaches appeals not just to rich and famous Parisians but throngs of tourists. Île de Ré boasts two 'Most Beautiful Villages of France' in Ars-en-Ré and La Flotte en Ré but Saint-Martin-de-Ré and the most traditional village Sainte-Marie-de-Ré must surely be contenders for the acclaimed list.

Be aware that the bridge to the island inflicts a 16 Euro toll or tourist tax and that cyclists soon let you know that bikes are the preferred mode of transport on the island itself.

Don't miss... Ars-en-Ré or the famous 'donkeys in trousers' around Saint-Martin!

Article written by James Wignall, author of the Family Travel Journal, www.familytraveljournal.co.uk
Photo by Pamela Smith, www.pamelajaynephotography.com
Note: This article may contain or reflect personal opinions and cannot be considered contractual.
Full property details and booking terms and conditions are available on the relevant property page(s).
Entry fees, opening hours and other information is correct as of publishing, December 2017.