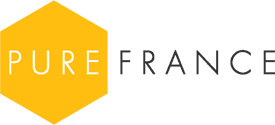 Visit family-friendly Île d'Oléron
Oléron is France's second largest island and revels in its laid back attitude.
Here's why you should add the island of Île d'Oléron to you list of places to visit in France...

Île d'Oléron can sometimes suffer in comparison to Île de Ré, as a less attractive big sister perhaps, but the comparison is most unfair. Oléron, as France's second largest island revels in its laid back attitude, its watersports, its family-friendly cycling and it almost conspires to hide some of its 25 unspoiled, untouched sandy beaches.

The crashing waves of the East coast beaches, open to the Atlantic, attract watersports lovers while the east coast beaches are ideal for young families. At the South of the island at Saint-Trojan-les-Bains, a narrow gauge railway transports families through the huge sandy forest to the unspoiled beaches of Gatseau and the Côte Sauvage where even during peak season you could find yourself picnicking a mile from the nearest other family.

Of course, Ile d'Oleron's oysters are considered the best in all of France...

Don't miss… a tour of an Oyster farm. Le P'tit Train de Saint-Trojan.

Article written by James Wignall, author of the Family Travel Journal, www.familytraveljournal.co.uk
Photo by Pamela Smith, www.pamelajaynephotography.com
Note: This article may contain or reflect personal opinions and cannot be considered contractual.
Full property details and booking terms and conditions are available on the relevant property page(s).
Entry fees, opening hours and other information is correct as of publishing, December 2017.