---
Reference: 24053
Rental home with private heated pool, Maison et Bergerie de la Brousse.
Holiday rental in Saint-Genies, Dordogne, Nouvelle-Aquitaine
5 bedrooms | 5 bathrooms | sleeps 10
Beautiful countryside house and bergerie
5 bedrooms, all with ensuite bathrooms
Lawned gardens
Private, heated pool 11m x 4m
Wi-Fi internet
Local amenities 4 km
Pets considered
Introduction
Stunning 18th century countryside ensemble of a maison de maître and its bergerie. All fully restored and renovated to an extremely high standard.
Set around a central, lawned garden the two properties sit either side of the beautiful pool area.
Both properties have exposed stone walls, beams and original features throughout. The maison de maître offers the main living accommodation with beautiful living room and large, farmhouse-style kitchen with all appliances.
Wi-Fi internet.
Two double bedroom with ensuite bathrooms.
Three further bedrooms in the 'bergerie', all with ensuite bathrooms.
Stunning exterior space with manicured gardens and lawns.
Dining terraces and private, heated pool 11m x 4m.
The hugely desirable and picturesque town of Sarlat-la-Canéda is only 20 minutes away with all its shops, pavement cafés and restaurants and supermarkets and traditional street market.
Local amenities to the property just 4 km away.
Catering available upon request.
Property can be rented at discount rate for 4 person occupancy. Please ask for details.
---
Accommodation details
Entrance into living room with huge fireplace, sofas, TV with some UK channels.
Wi-Fi internet access.
Dining room with table and chairs for 8.
Steps down to kitchen with table and chairs, dishwasher, range style cooker (gas hob and electric oven) and fridge freezer.
Doors to small interior courtyard with table and chairs.
(Laundry room with washing machine and dryer).
Bedroom 1, double + single with TV (with some UK news channels). Ensuite WC, shower and hand basin.
Door to interior courtyard.
Stairs to 1st floor;
Bedroom 2, double with ensuite bathroom.
BERGERIE;
Entrance lobby.
Bedroom 3, double with ensuite WC, bath / shower and twin hand basins.
TV (with some UK channels). Door to terrace.
Stairs to 1st floor;
Bedroom 4, double with ensuite WC, roll-top bath, separate shower and hand basin. TV (with some UK channels).
Stairs to 2nd floor;
Bedroom 5, double + single with WC, bath and hand basin. TV (with some UK channels).
EXTERIOR;
Partially shaded dining terrace with BBQ.
Lawned areas.
Shaded seating areas and sun terrace.
Pool area (fenced and gated);
Heated pool 11m x 4m (shallow entry 0.80m. Deep end 1.90m).
Off road parking for several cars.
---
---
Rental Rates
Prices are for the rental of the entire property, payable in Euros.
25% deposit due at the time of booking. 75% balance and refundable security bond due 8 weeks prior to arrival.
Bookings run from 5:00pm on your day of arrival day to 10:00am on your day of departure.
No smoking in the property.
Bookings include electricity, water, linen and towels (not beach / pool towels).
Tourist Tax
Where applicable, Pure France is required to collect and remit local government tourism taxes on behalf of our property owners. These taxes are calculated and collected from guests at the time of booking. Pure France then remits collected taxes to the applicable tax authority on the property owners' behalf.
---
Location
The property is located in open countryside, 20 minutes from Sarlat-la-Canéda.
Nearby amenities in Montignac 8 km (supermarkets, shops, banks, café bars and restaurants) and La Chapelle-Aubareil, 4 km (small shop, café / bar).
The main attraction is Sarlat-la-Canéda; a charming and busy traditional town with all amenities which is the capital of Périgord. Many good restaurants and cafés to discover. Excellent market on Saturday.
Hot air ballooning, various local companies. Micro-lite aircraft and light aircraft flights available from Sarlat - Domme aerodrome.
Paintball, very good site near La Roque-Gageac. La Roque-Gageac (approx 25 minutes) is a stunningly beautiful village under the towering cliffs. The village regularly wins France's 'Prettiest Village' competition. Good canoeing centre here.
Competing with La Roque-Gageac in the prettiness stakes is the village of Carennac. Elevated just above the South bank of the river, it is best known for its typical Quercy architecture and Romanesque priory. Further Romanesque art at the Saint-Pierre church in Beaulieu-sur-Dordogne.
Perhaps the most famous of the Dordogne tourist attractions are the cave paintings around Les Eyzies.
There are more pre-historic caves in this area than you could ever visit in a day!
Les Eyzies lies at the heart of an unspoilt area of great natural beauty with rolling hills, tranquil rivers and fascinating cliff and rock formations. It has some of the world's most beautiful caves with outstanding stalactite and stalagmite crystallisations. And the cave-lined Vézère valley has been classified as a heritage site by UNESCO.
The most well-known of all is the cave at Lascaux which was discovered in 1940. The paintings date back some 17,000 years.
Brantôme is a very popular and pretty town. Well worth a visit, there are several churches and abbeys to discover as well as the Musée Rêve et Miniatures. Perhaps the best thing to do in the town is to firstly take a stroll along the beautiful balustraded river banks and then to choose your evening fayre at one of the many excellent restaurants.
Just North of Brantôme is the hamlet of Villars. The hamlet itself is unexciting, but it is surrounded by lovely countryside and is a great base from which to explore Château de Puyguilhem and Saint-Jean-de-Côle. The Grottes de Villars (pre-historic caves) are just past the hamlet and were discovered in 1958 and feature cave paintings.
Canoeing on the Dordogne is hugely popular. There are rental centres on almost every curve and corner of the river. Some of the bigger centres are based at La Roque-Gageac, Martel, Argentat and Beynac.
Brive airport 50 minutes.
Bergerac airport (Ryanair flights) approximately 90 minutes.
Saint-Genies, Dordogne, Nouvelle-Aquitaine, France
---
Customer Reviews [7]
Martine G.
Wonderful.
We had a wonderful stay in a very nice and pleasant house. Everything is well thought out down to the smallest detail. Our hosts are lovely. I thank them very much for everything. We loved these magical moments. A little haven of peace.
Christine et Christina H.
Very pleasant stay.
Jane P.
Beautiful house in a great location.
The house is spacious and has everything you would need and more. Very quiet and peaceful and the location was perfect, halfway between Montignac and the prehistoric sites and Sarlat and the Dordogne river. Florence the concierge was very helpful and responded quickly when needed. I highly recommend.
Samantha M.
Our party of 10 (6 adults, 4 children) had a great week at this property, There was plenty of space for everyone and the property looked exactly as pictured. The house stayed cooler than expected during the 40 degree temperatures (due to the very thick stone walls and roof, no doubt) and the pool was wonderful. Our contact Florence met us on arrival to show us everything and was available to answer questions during the week. We enjoyed the Sainte-Geniès market and explored Sarlat-la-Canéda.
Malcolm G.
Absolutely delicious property in a beautiful part of the world.
The property is very well maintained and rustic. I can recommend to any group planning a stay in the Dordogne. Our stay was in mid April when the weather started to improve. 26 degrees on our last day, perfect!
Show more reviews [2]
Pascal F.
Very beautiful house in Périgord.
The house is sublime. A perfect blend of rustic, tradition and modern comfort.
Wonderfully restored. And 5 bathrooms for 5 bedrooms is rare. Huge fireplace, perfect for a week at Christmas. Very well equipped. And Florence greeted us with kindness, and is very responsive to questions and requests.
John W.
Magnificent stone villa - a good welcome for friends and family.
An excellent house steeped in history, perfect for giving each visitor beautifully private spaces (with 5 beds and baths), but with room to gather for evenings and fun. During our three weeks, 15 people joined us at different times. Plenty of room to cook together, barbecue, dine outside, in the kitchen, the elegant dining room or by the pool. We had a wonderful days in sun by the heated pool, and the house is well equipped. Fabulous design - we just want to know more about the history of the house. Excellent location - with a 5 minute ride (by car) to the village for croissants in the morning, pretty much everything you need in the village, close to the main attractions (15 or 20 minutes from Lascaux - 20 mins from Sarlat) . We were delighted and thank Pierre and Marie.
---
Photo gallery
Holiday home in Dordogne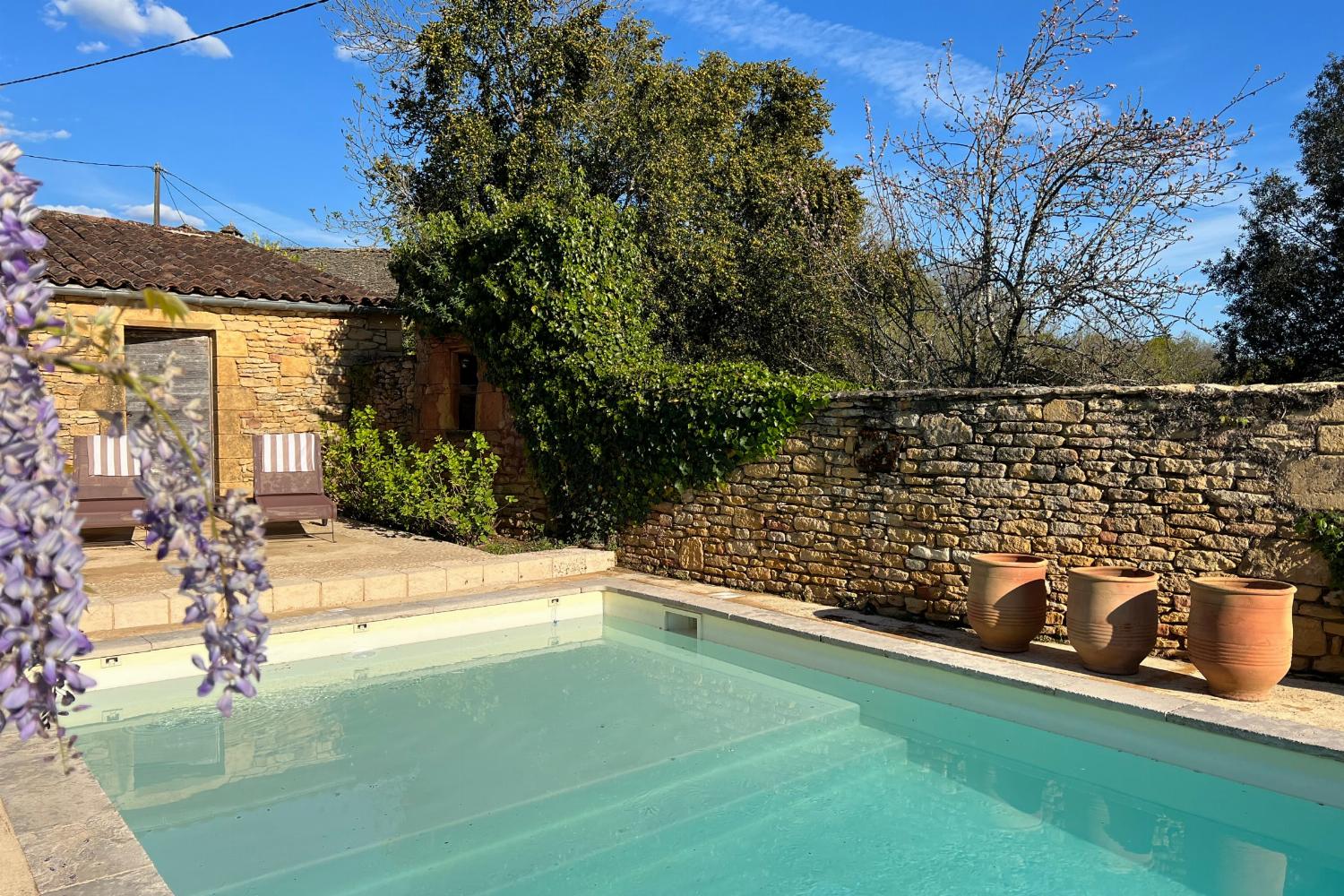 Private heated pool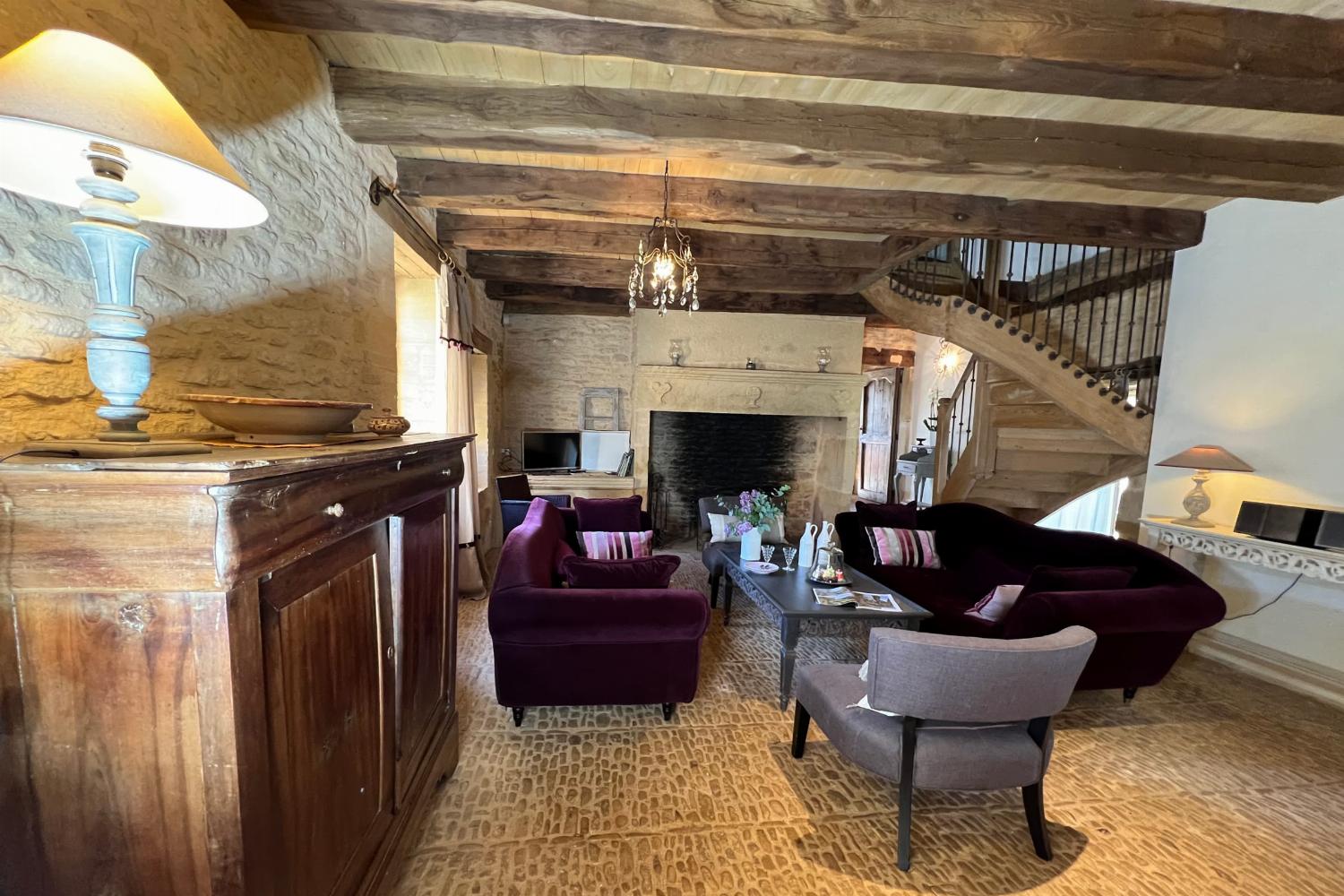 Living room | Holiday home in Dordogne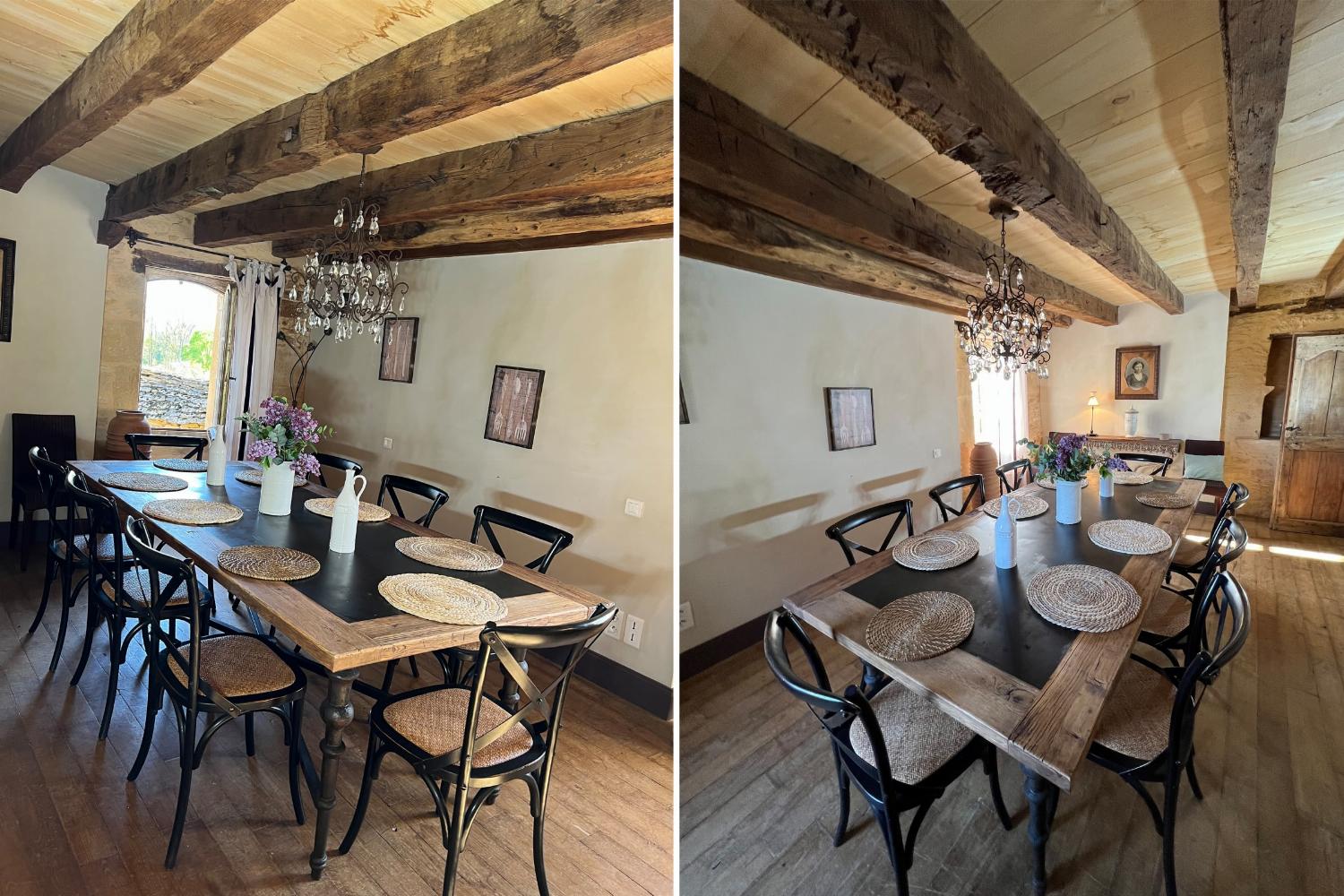 Dining room | Holiday home in Dordogne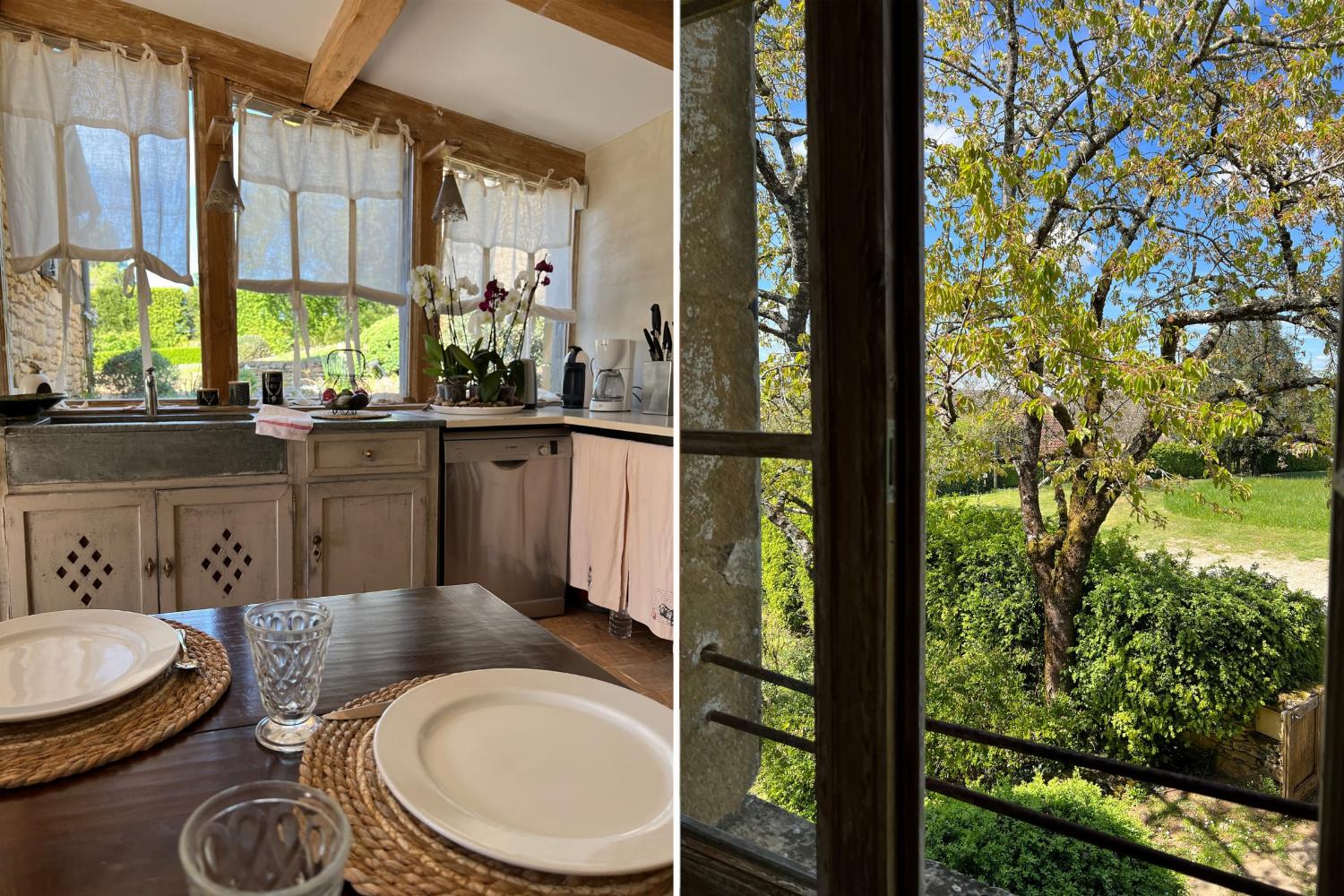 Kitchen | Holiday home in Dordogne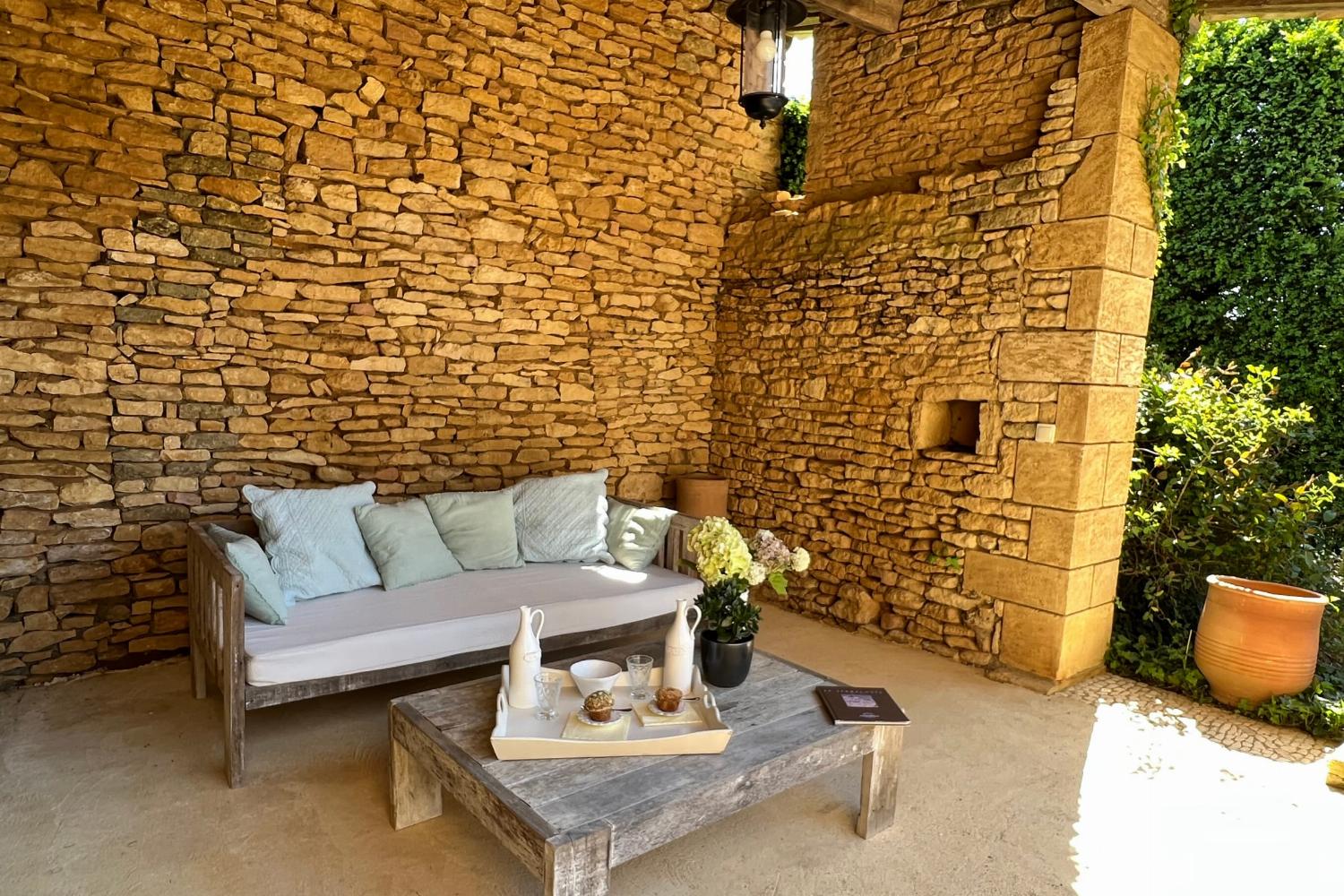 Shaded terrace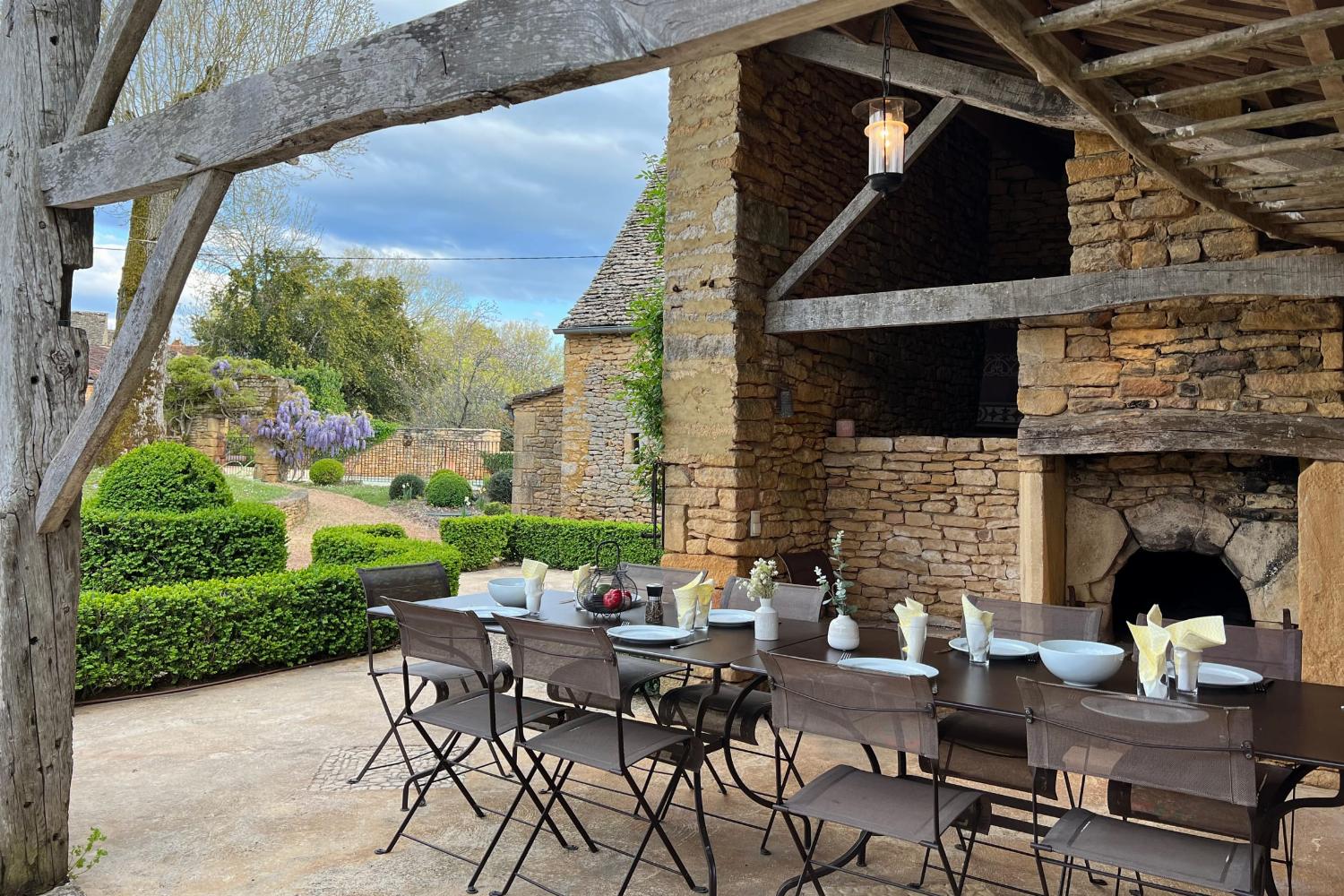 Shaded dining terrace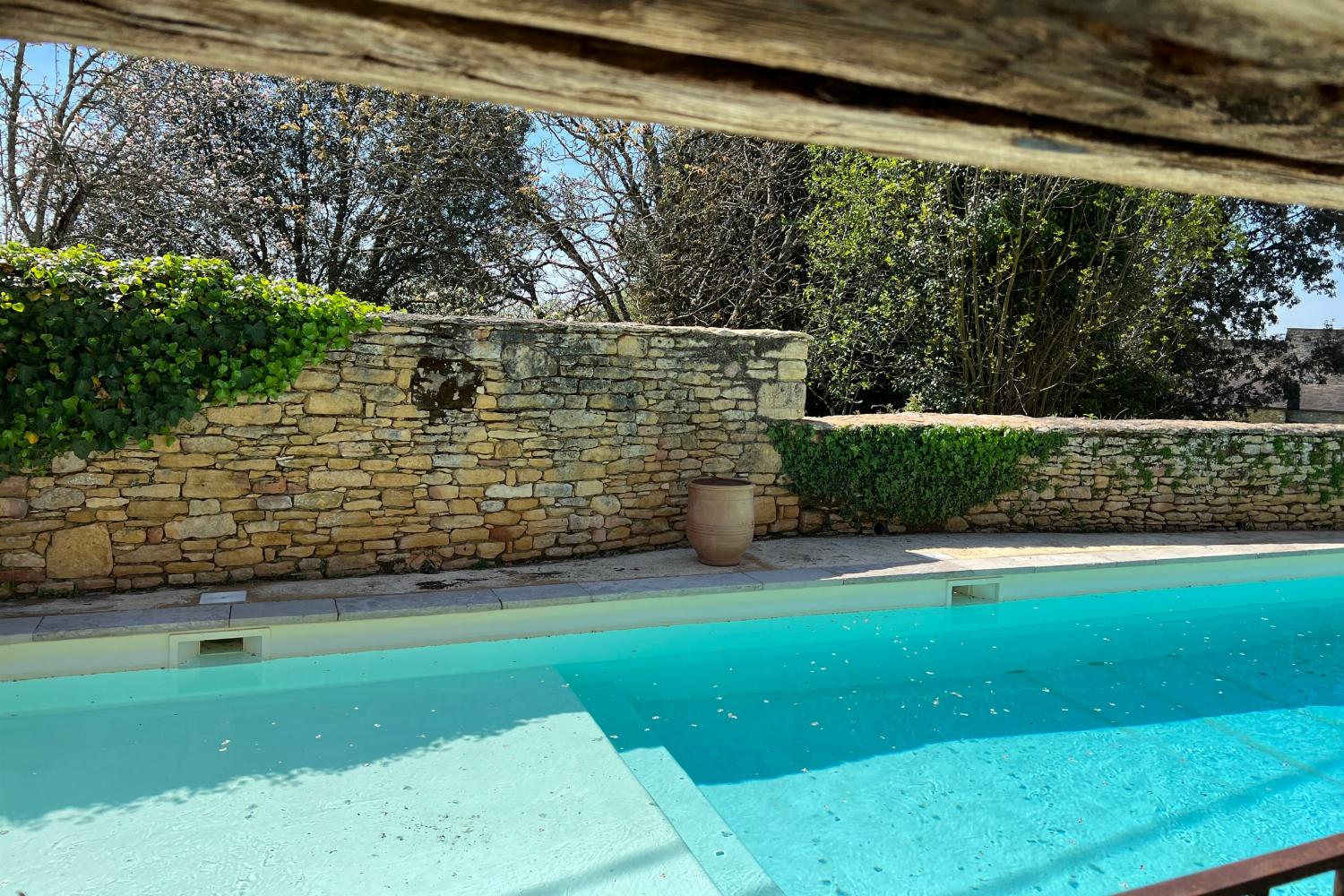 Private heated pool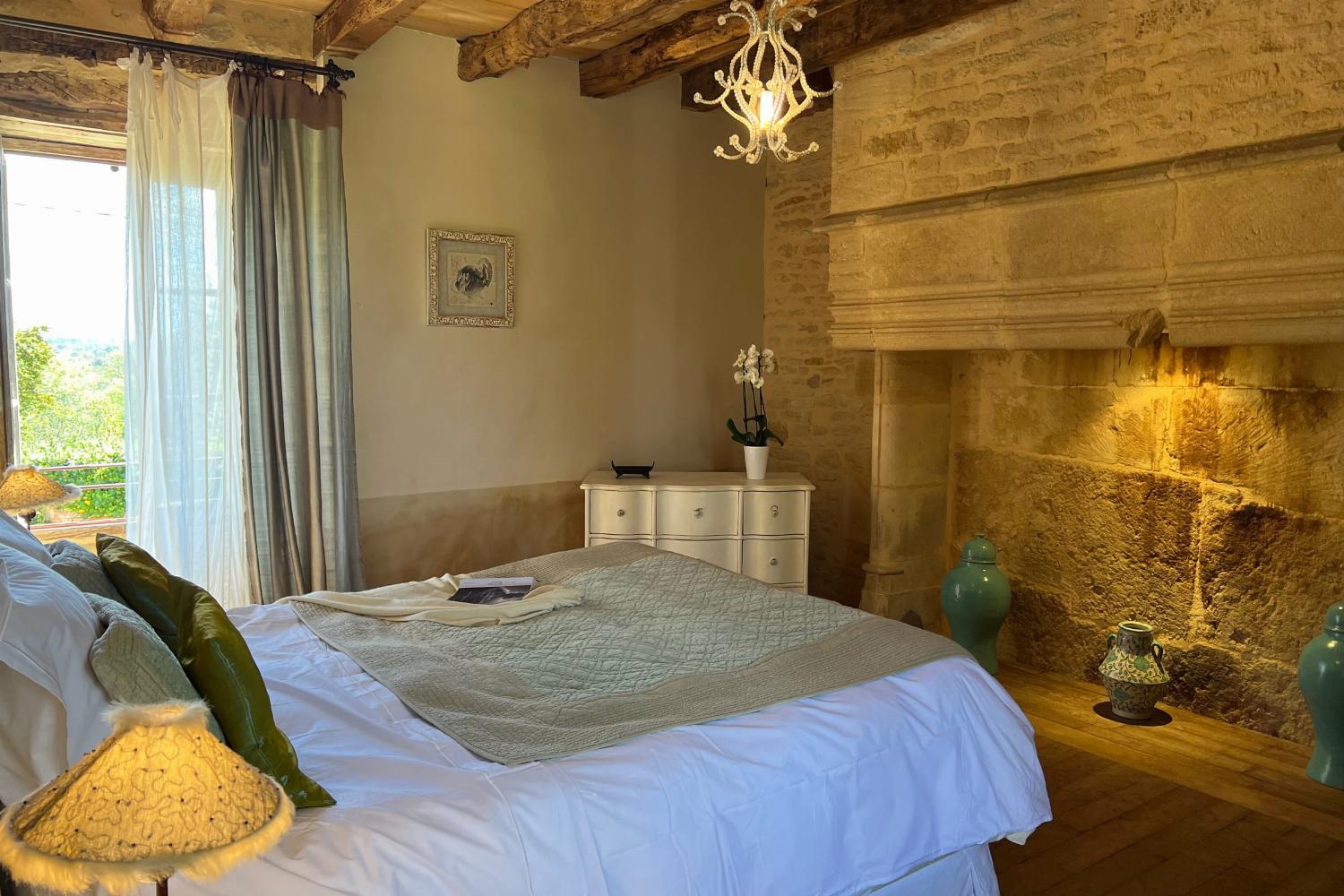 Bedroom | Holiday home in Dordogne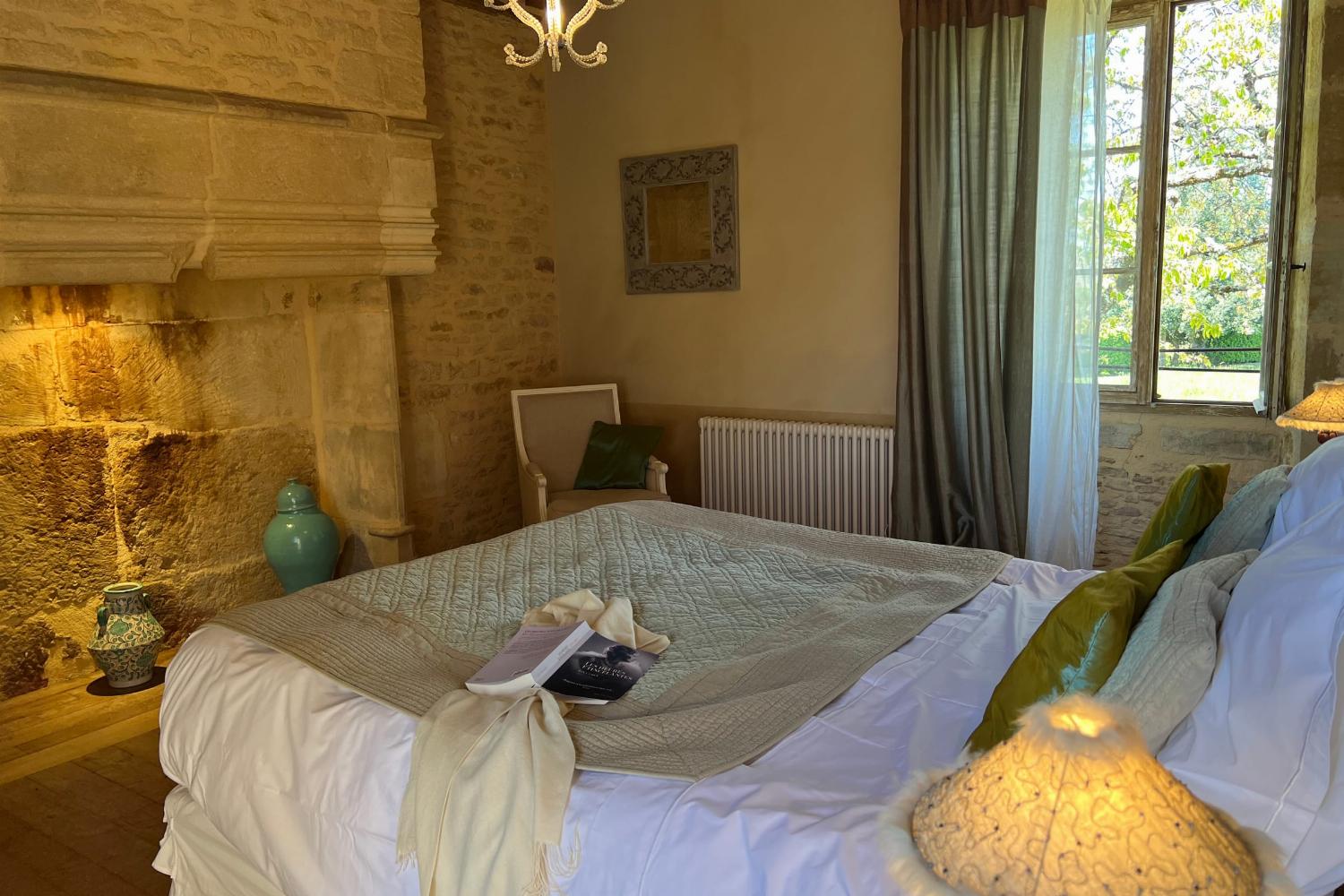 Bedroom | Holiday home in Dordogne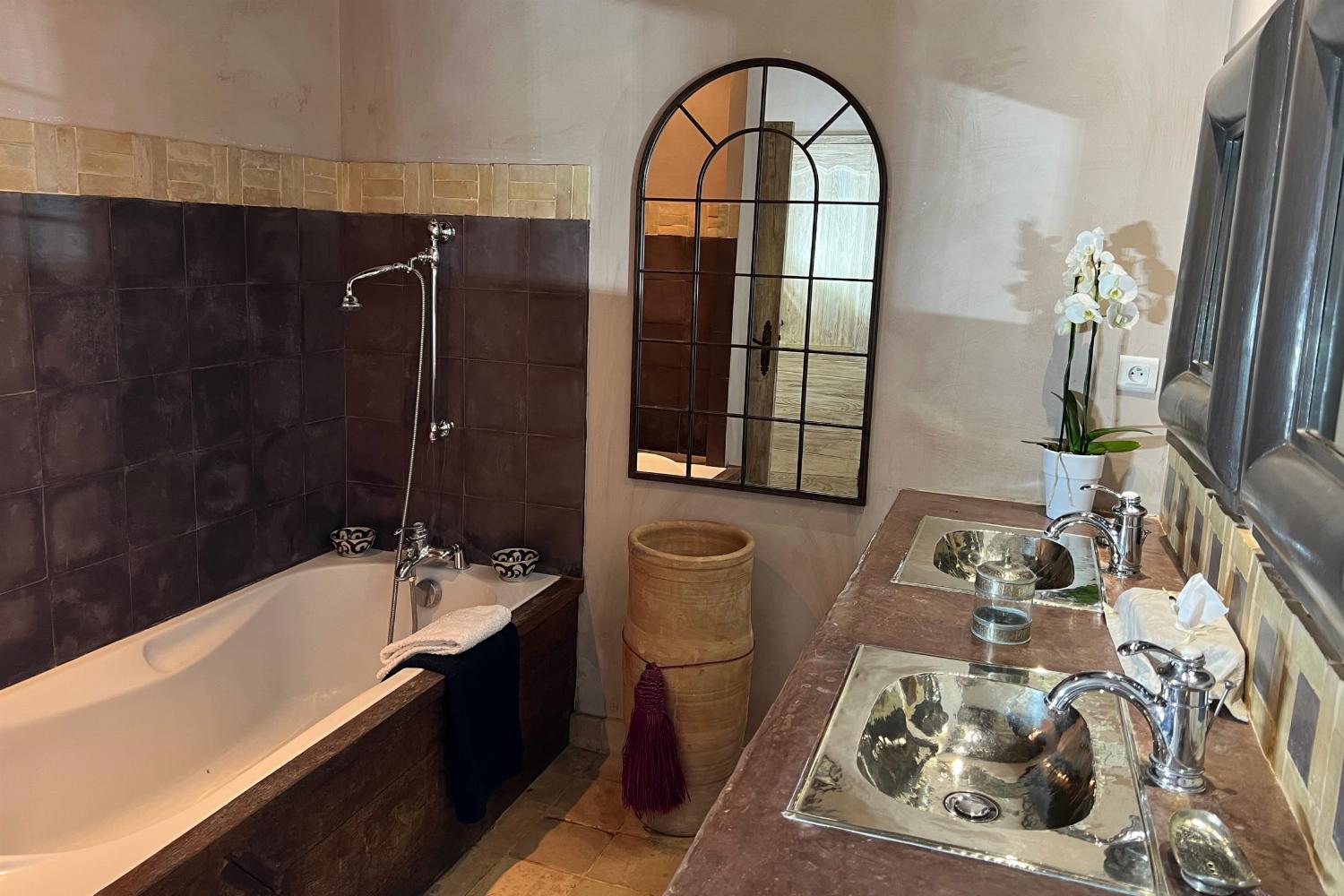 Bathroom | Holiday home in Dordogne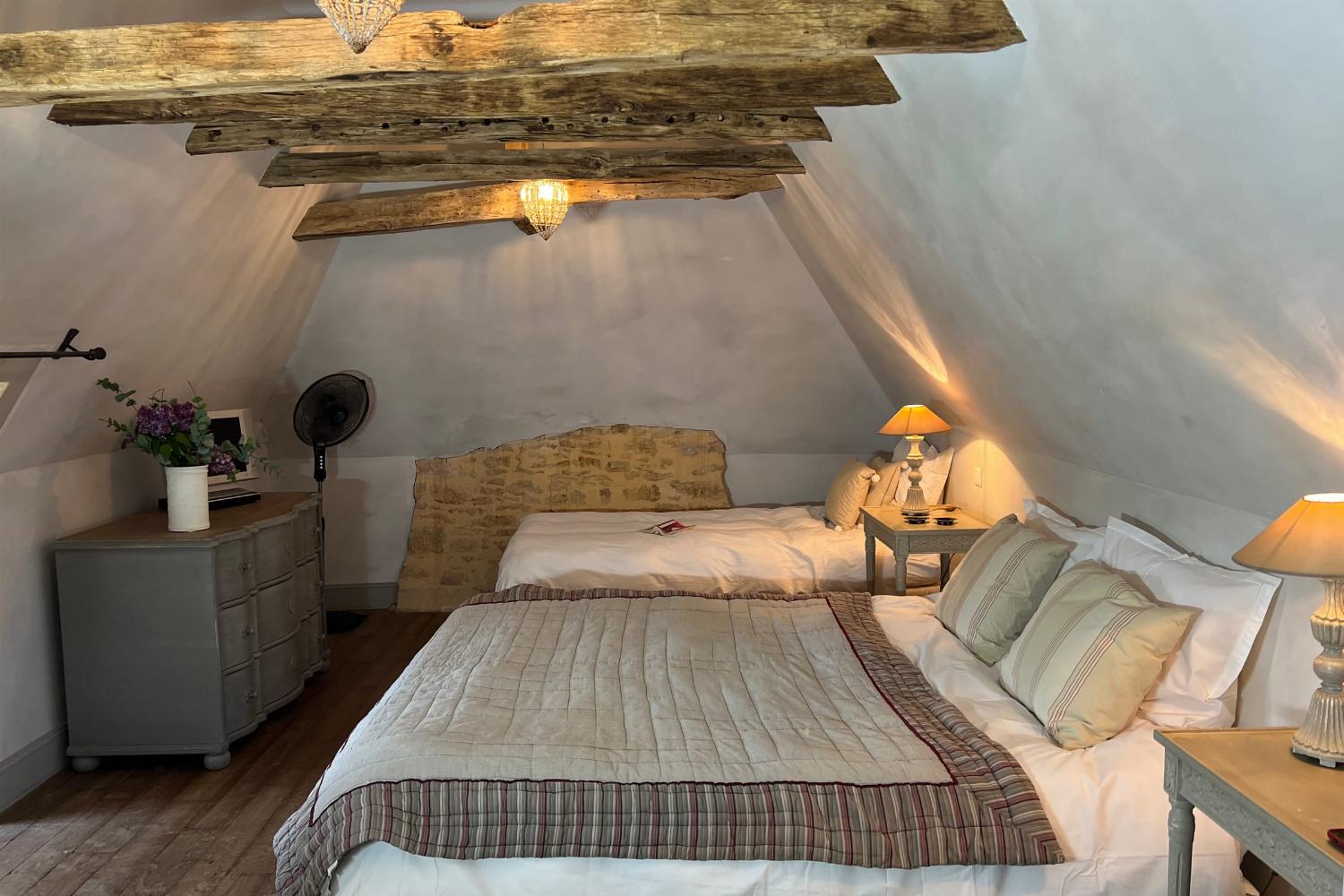 Bedroom | Holiday home in Dordogne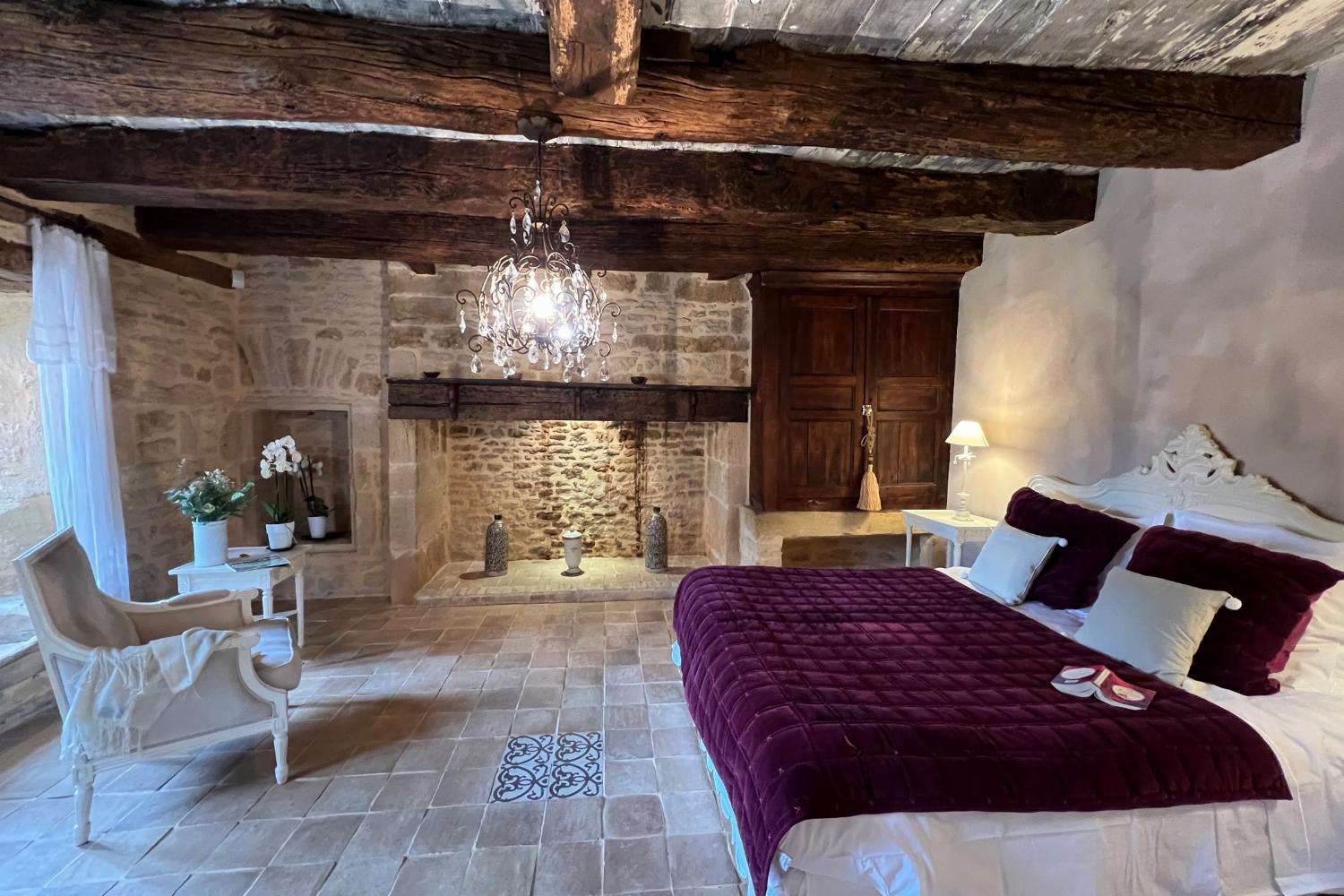 Bedroom | Holiday home in Dordogne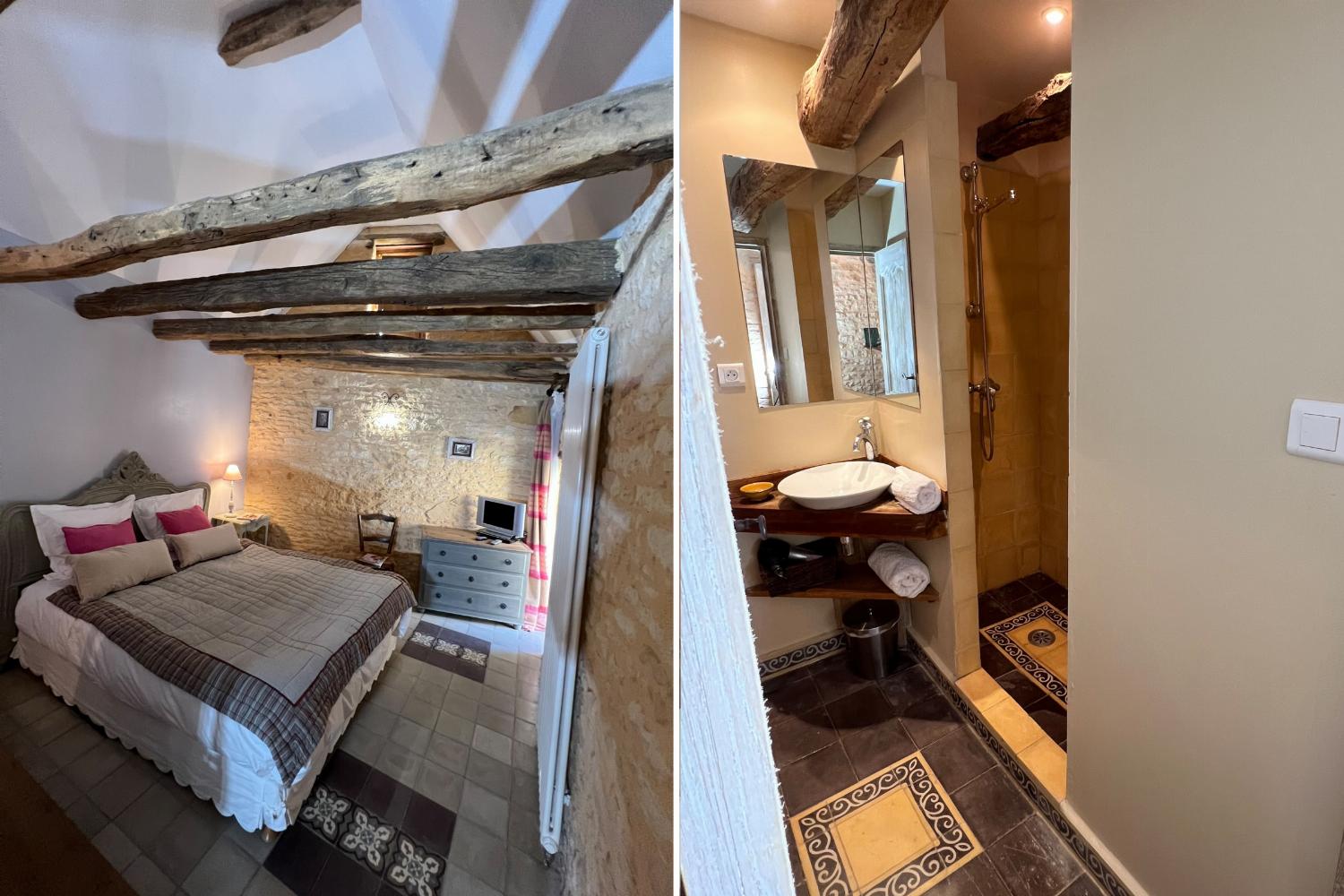 Bedroom and bathroom | Holiday home in Dordogne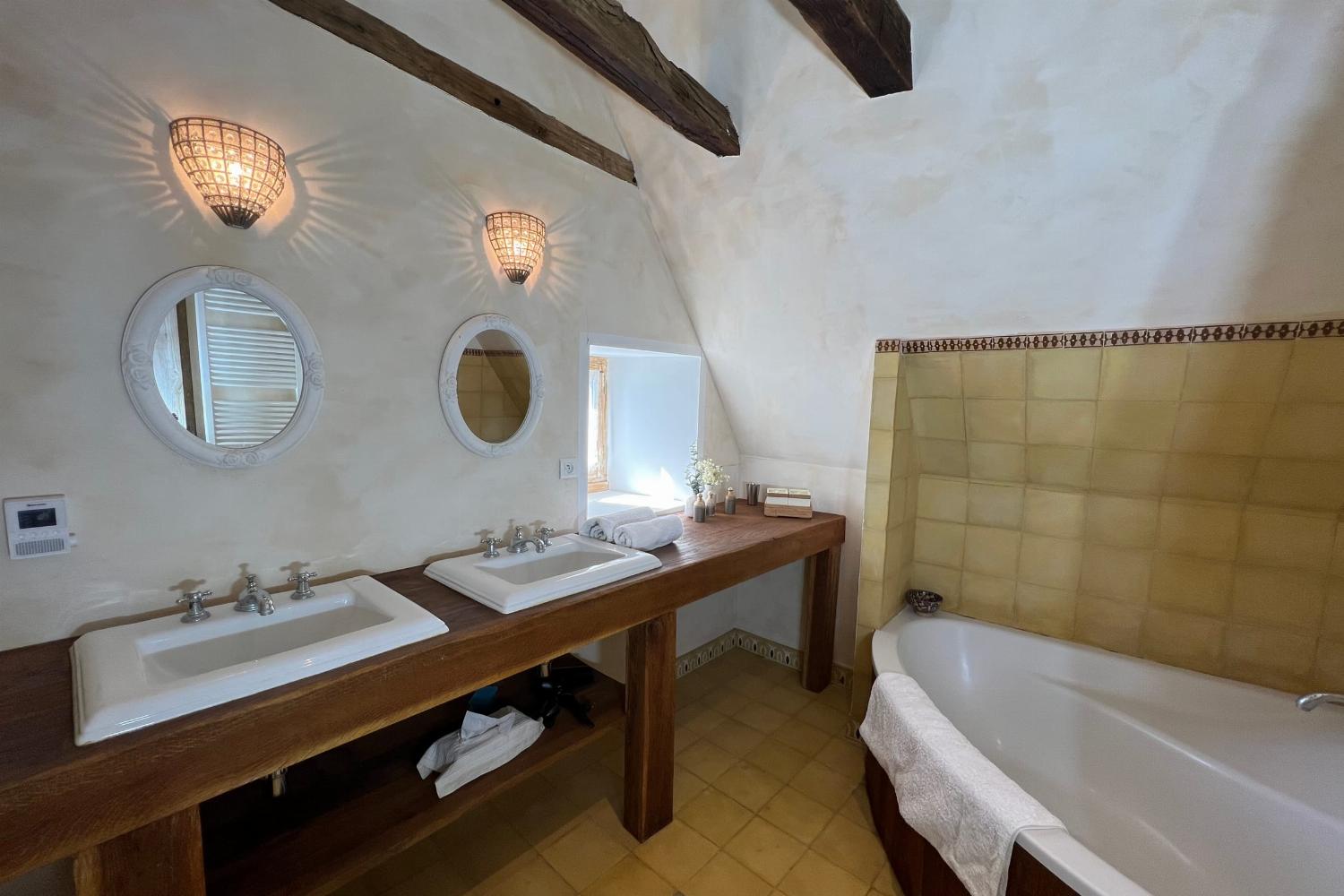 Bathroom | Holiday home in Dordogne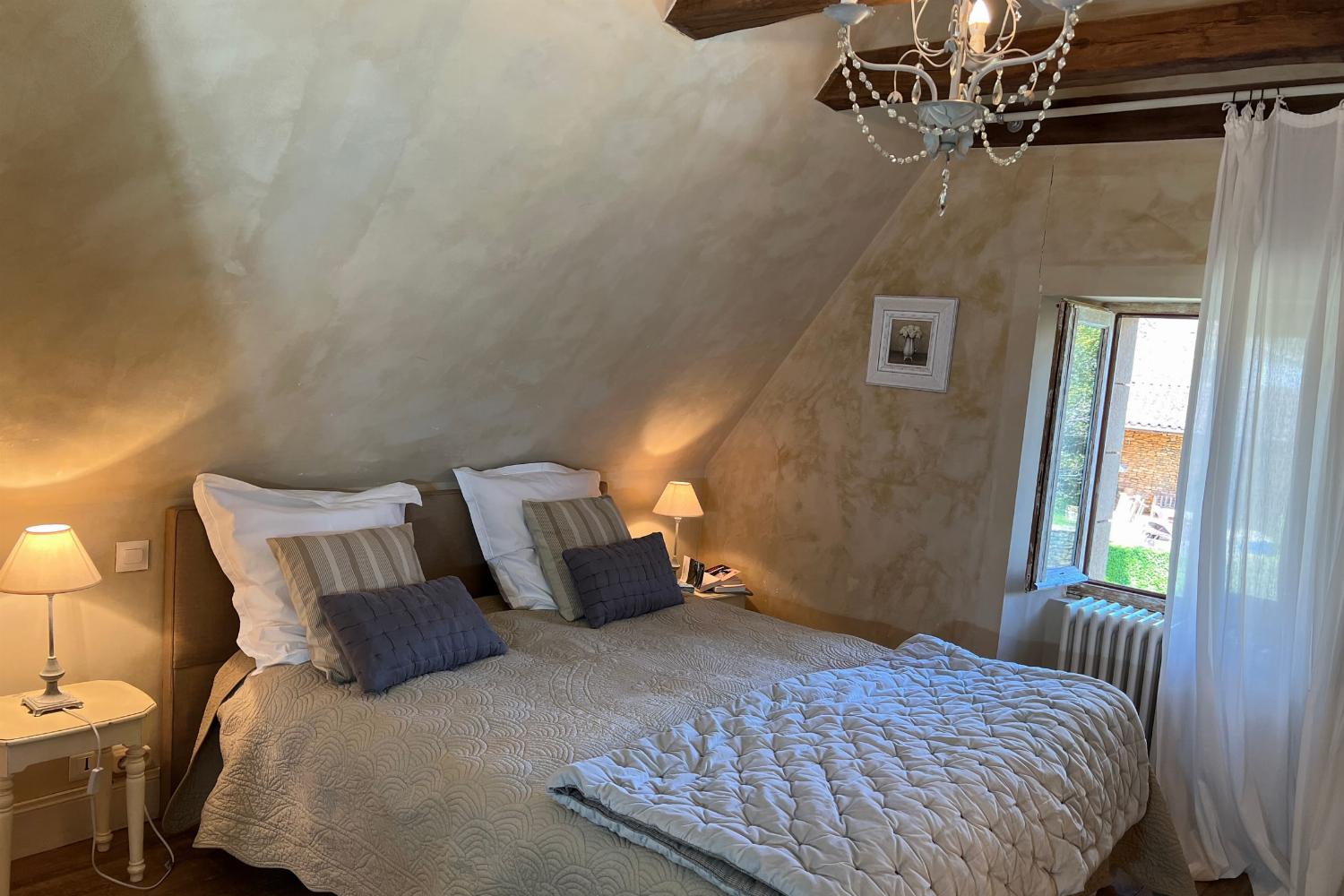 Bedroom | Holiday home in Dordogne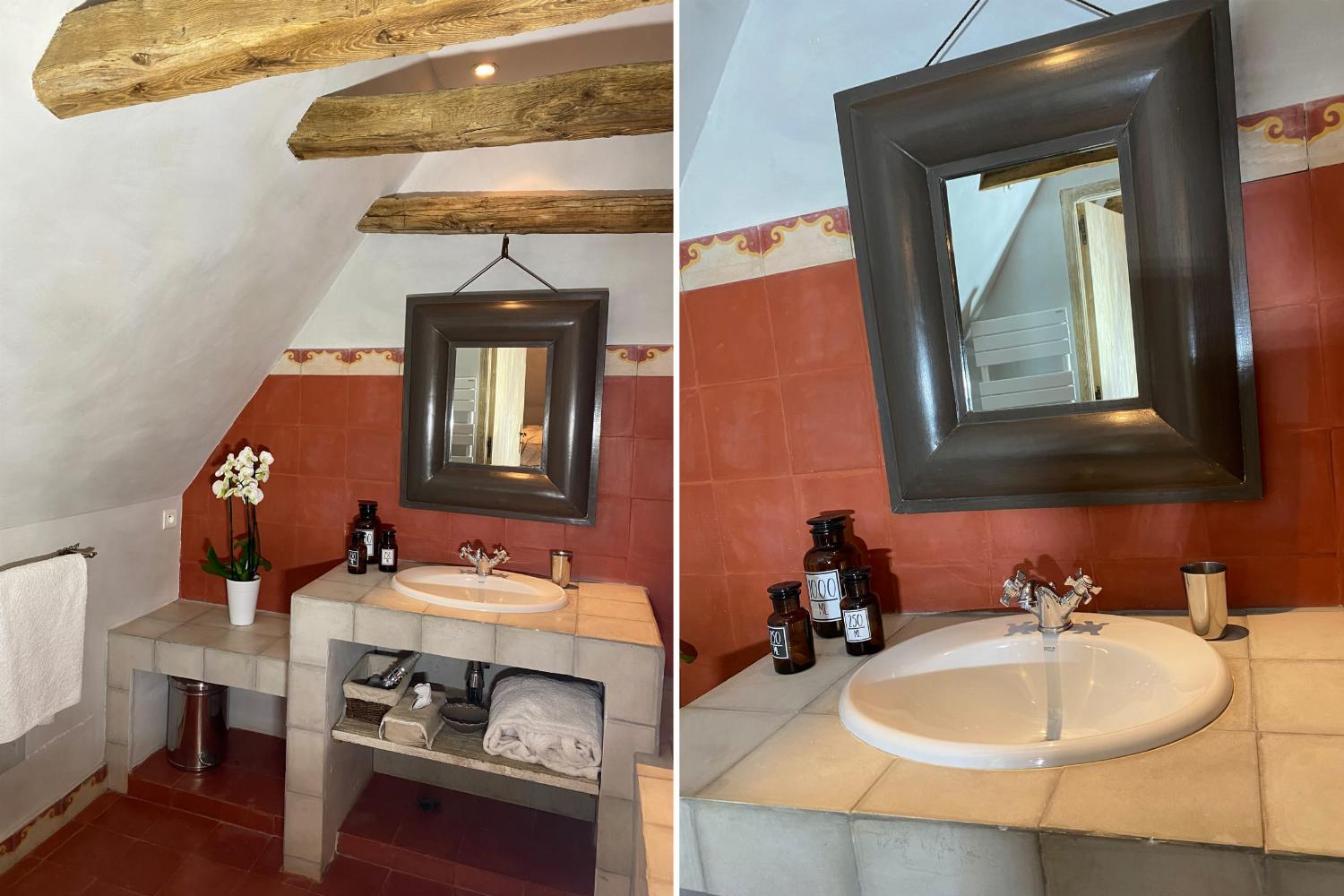 Bathroom | Holiday home in Dordogne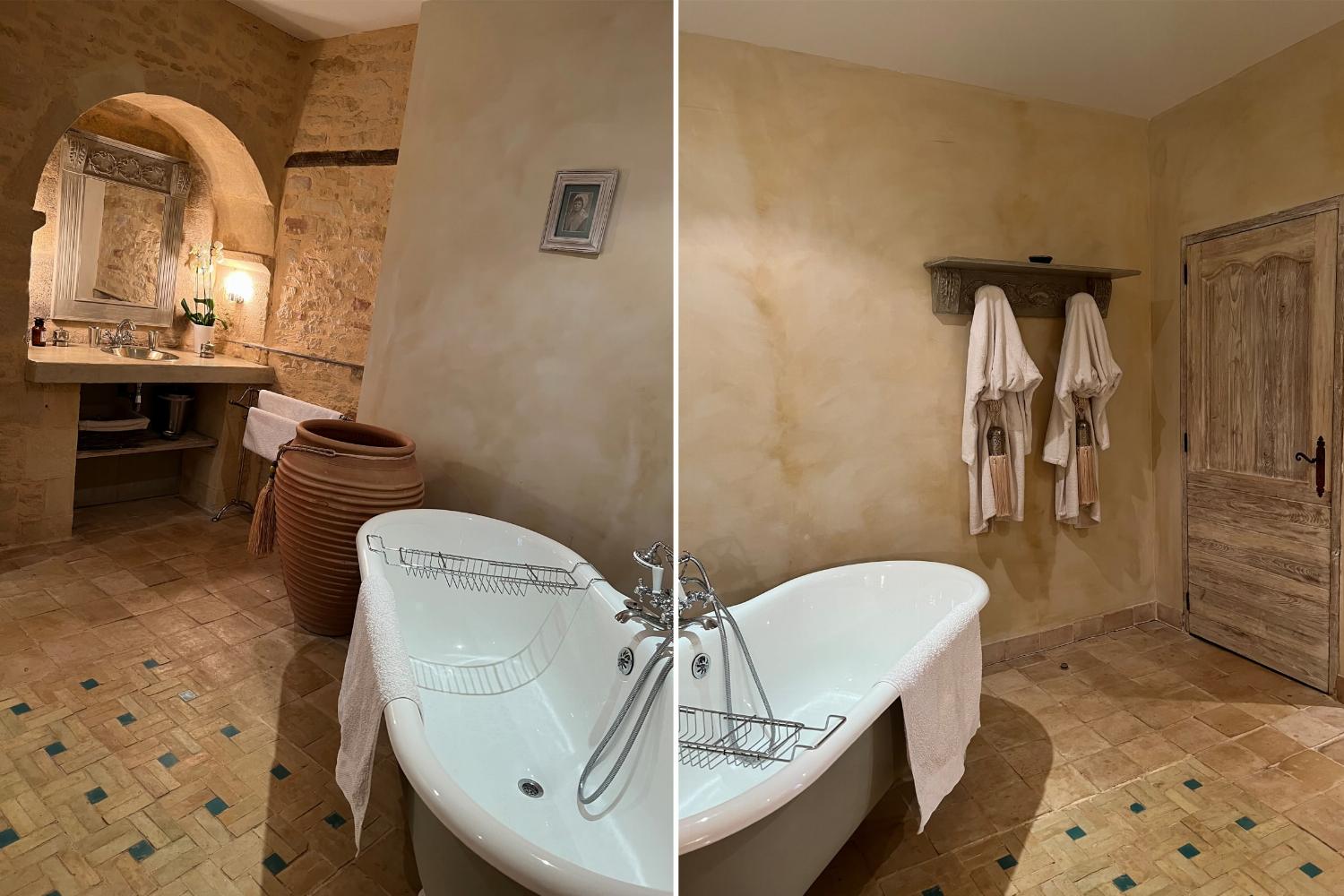 Bathroom | Holiday home in Dordogne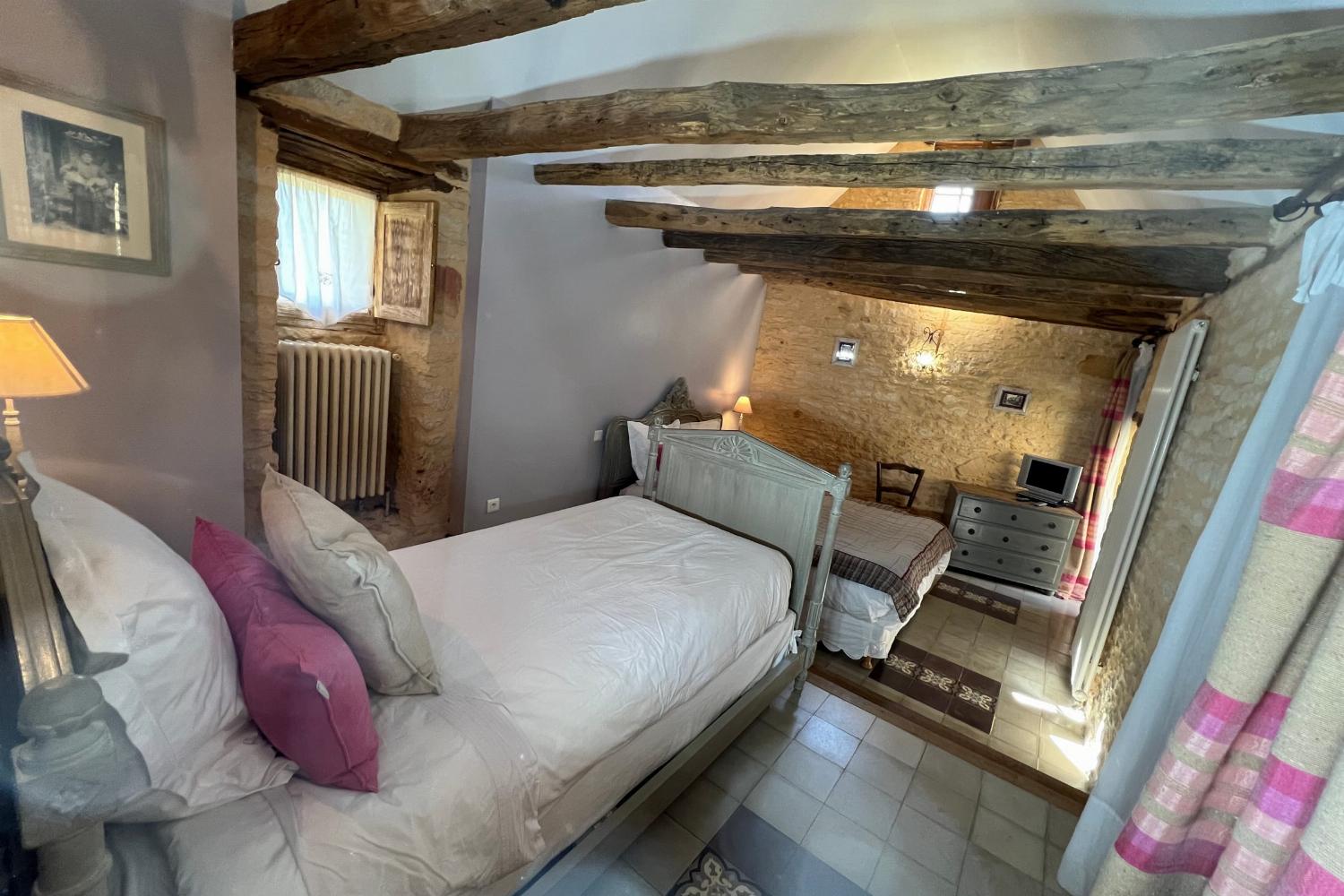 Bedroom | Holiday home in Dordogne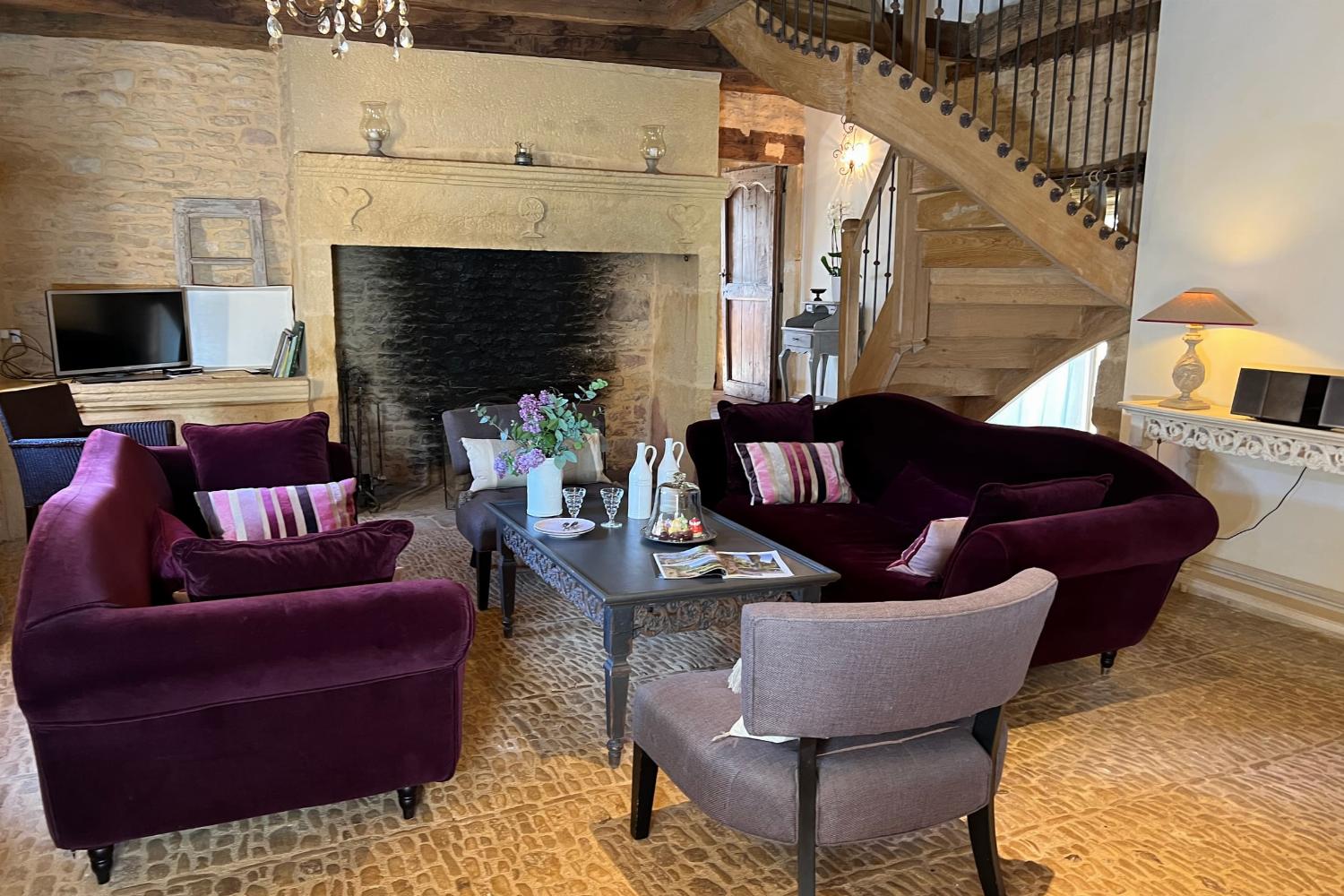 Living room | Holiday home in Dordogne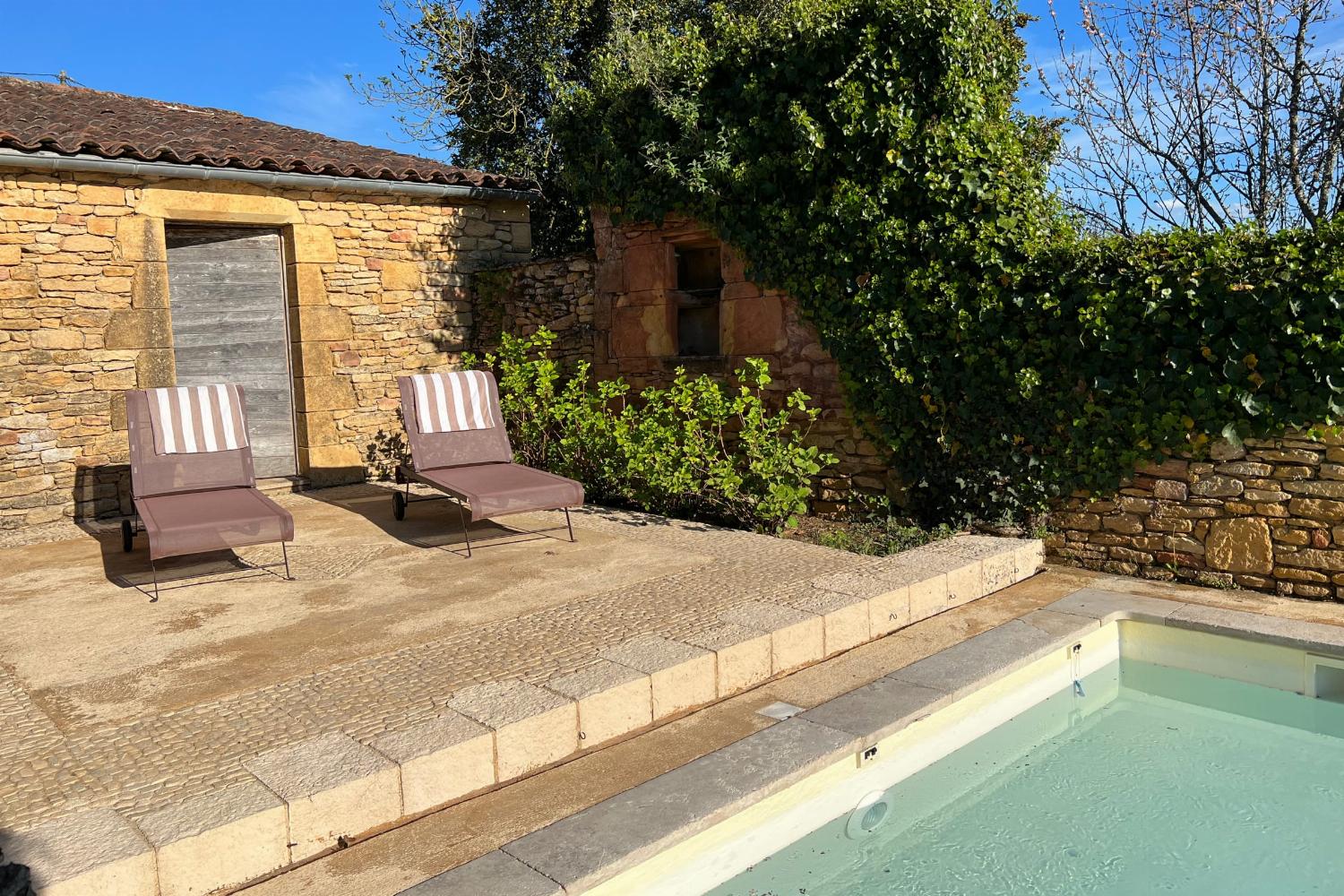 Private heated pool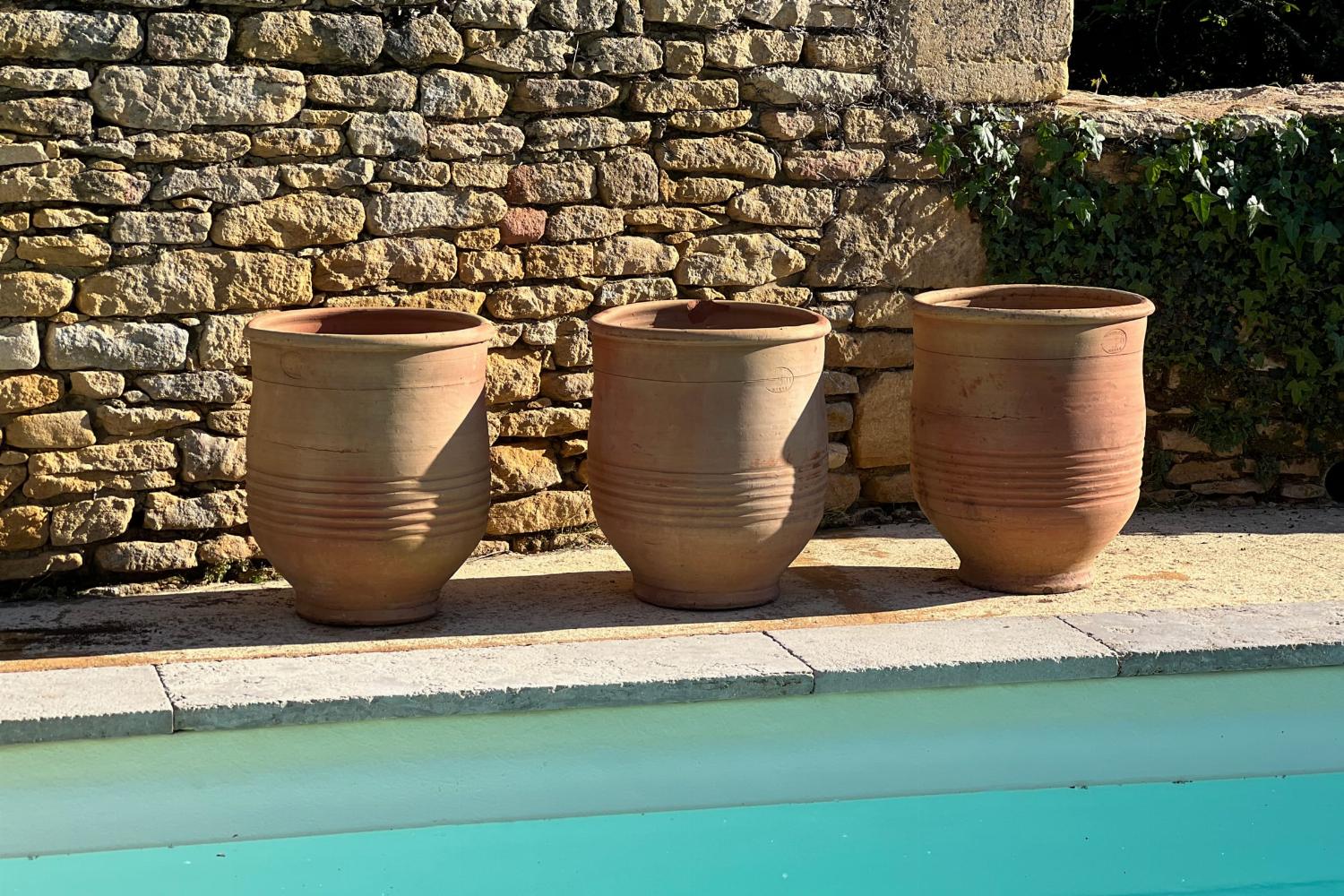 Private heated pool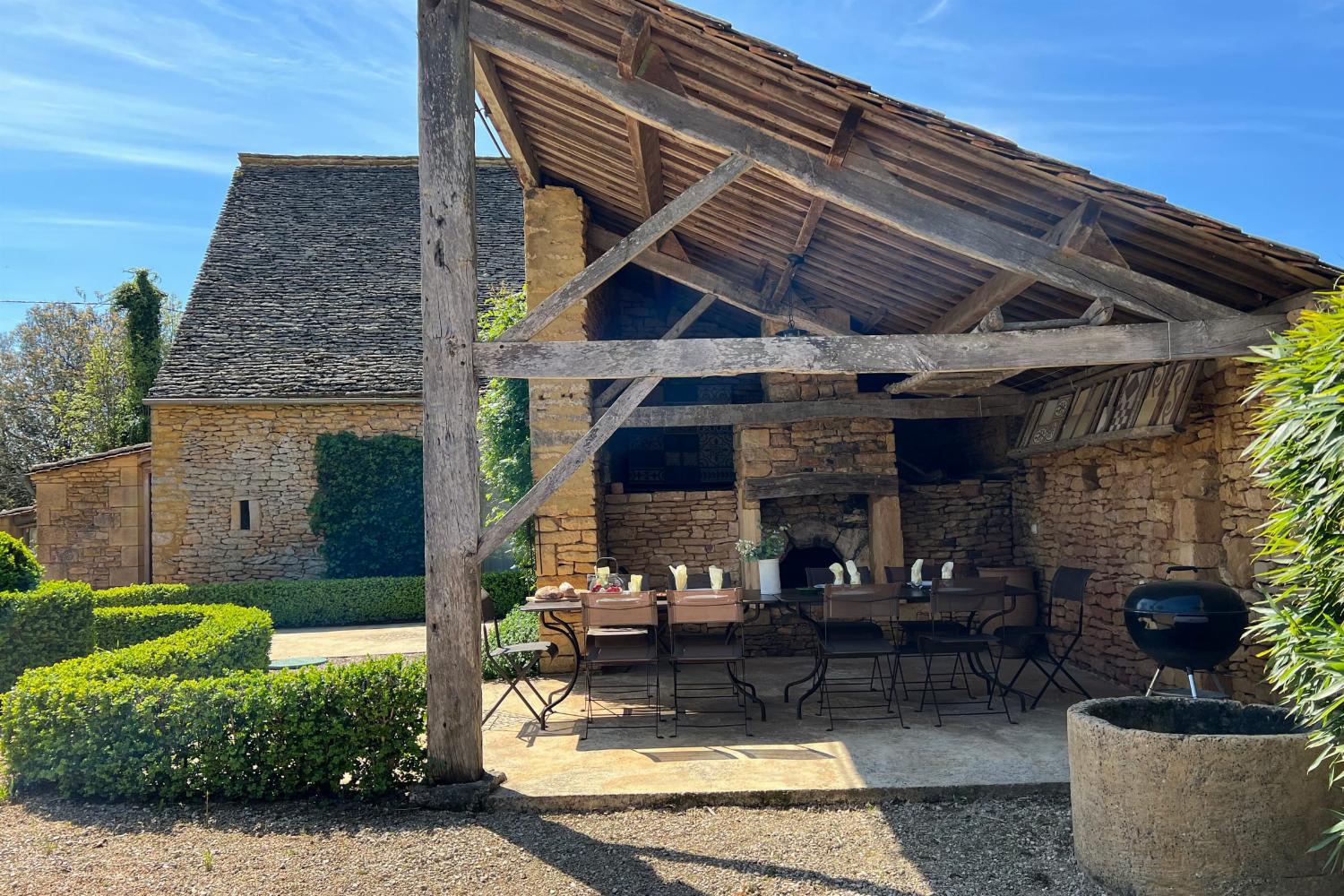 Shaded dining terrace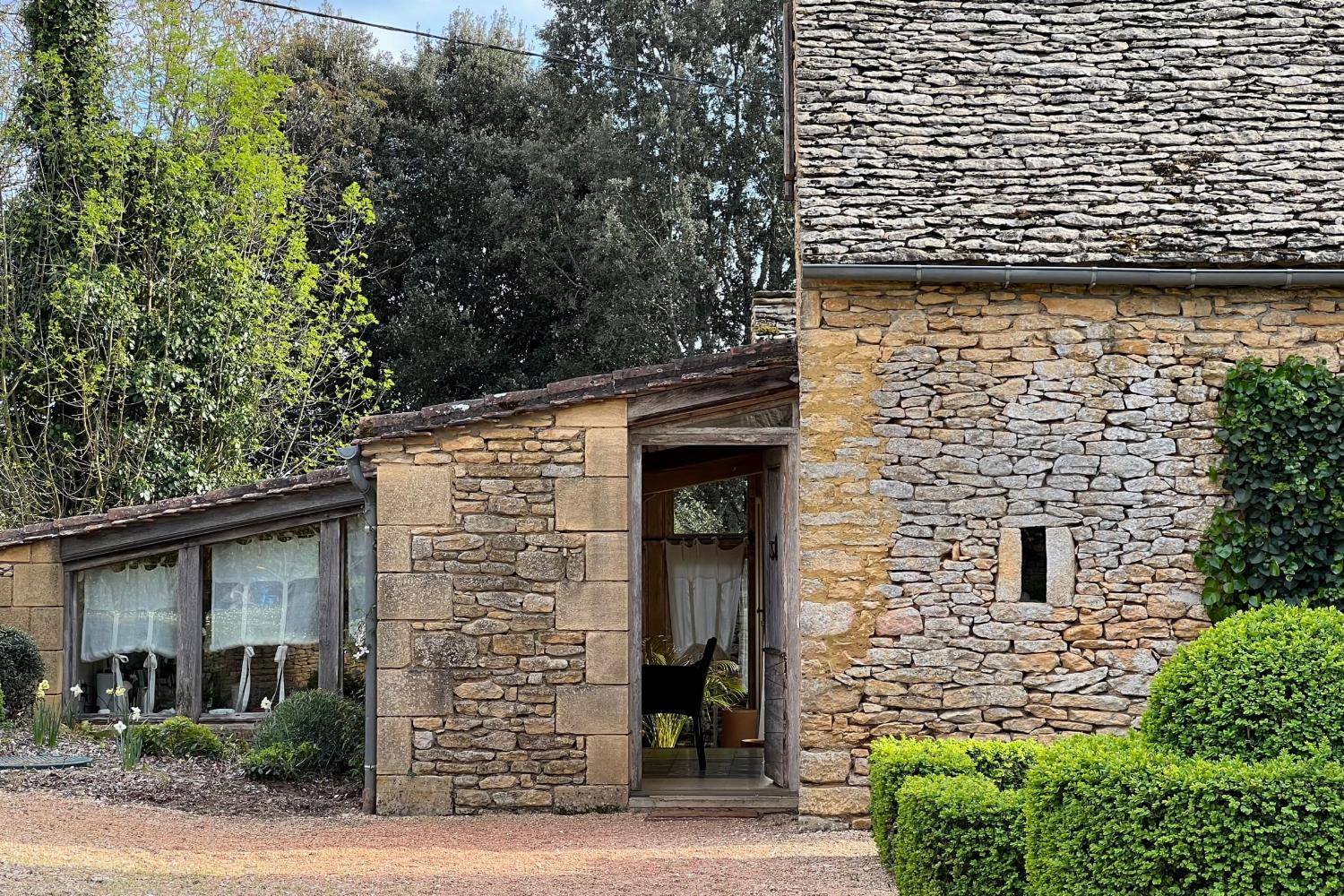 Holiday home in Dordogne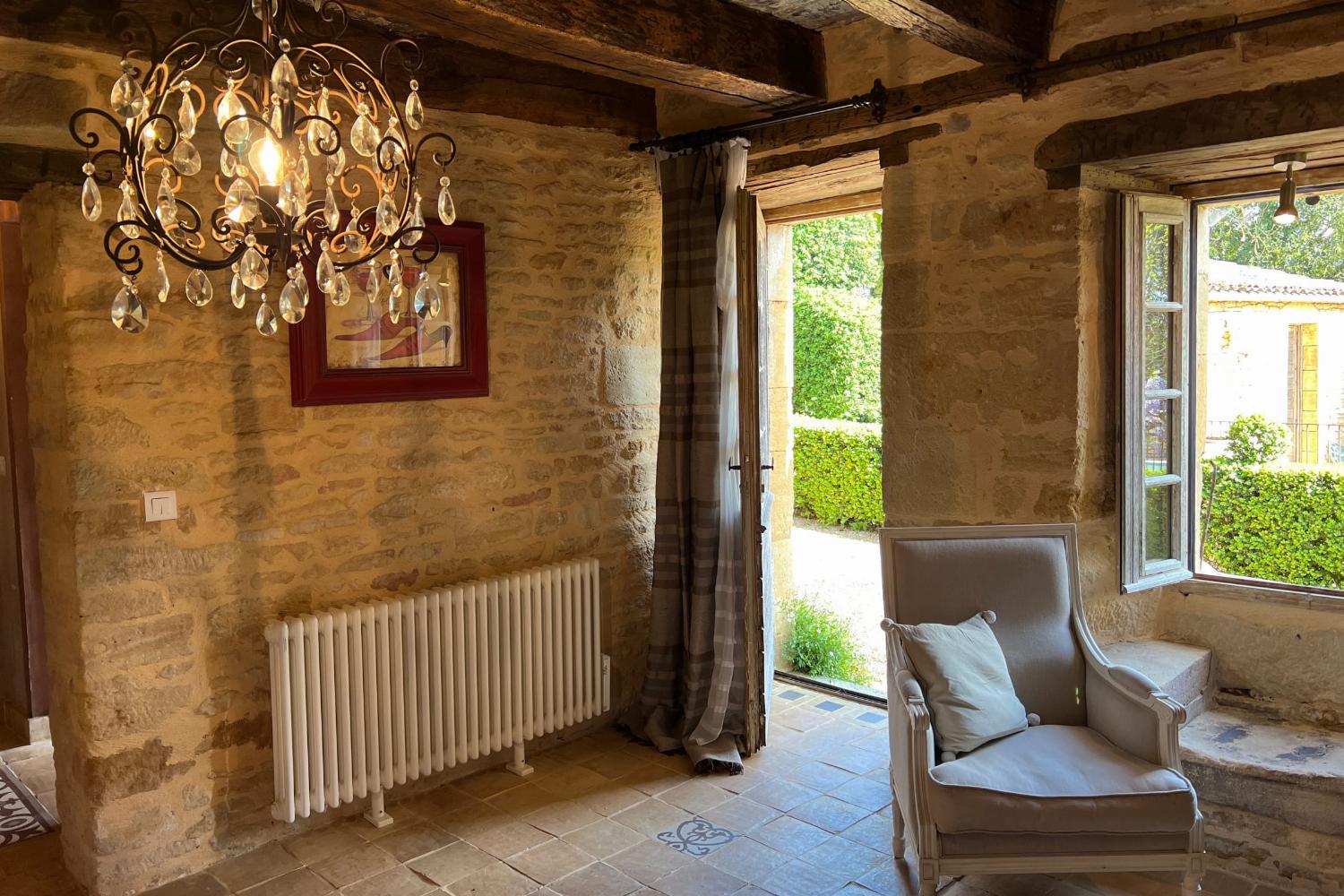 Living room | Holiday home in Dordogne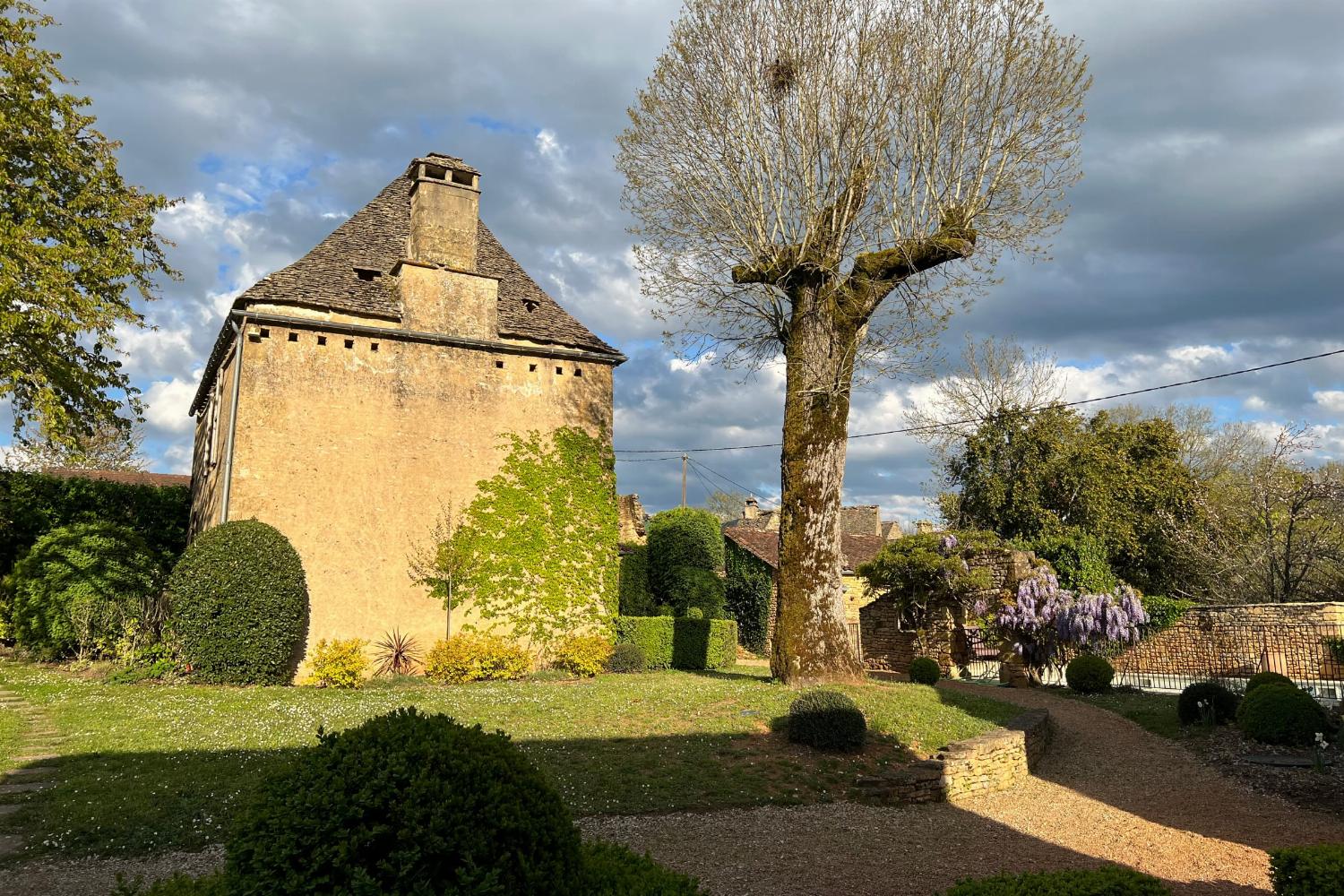 Holiday home in Dordogne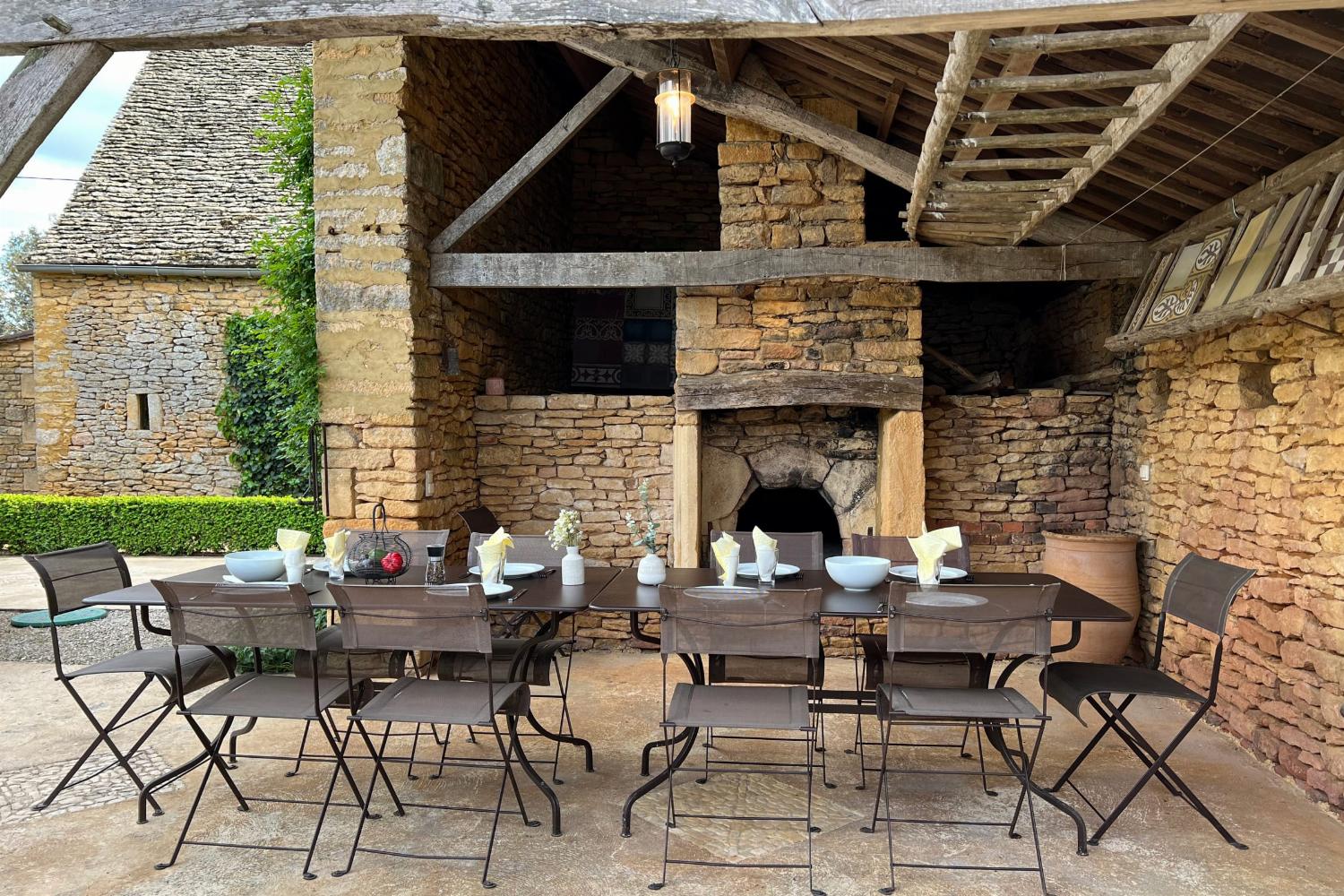 Shaded dining terrace
Private heated pool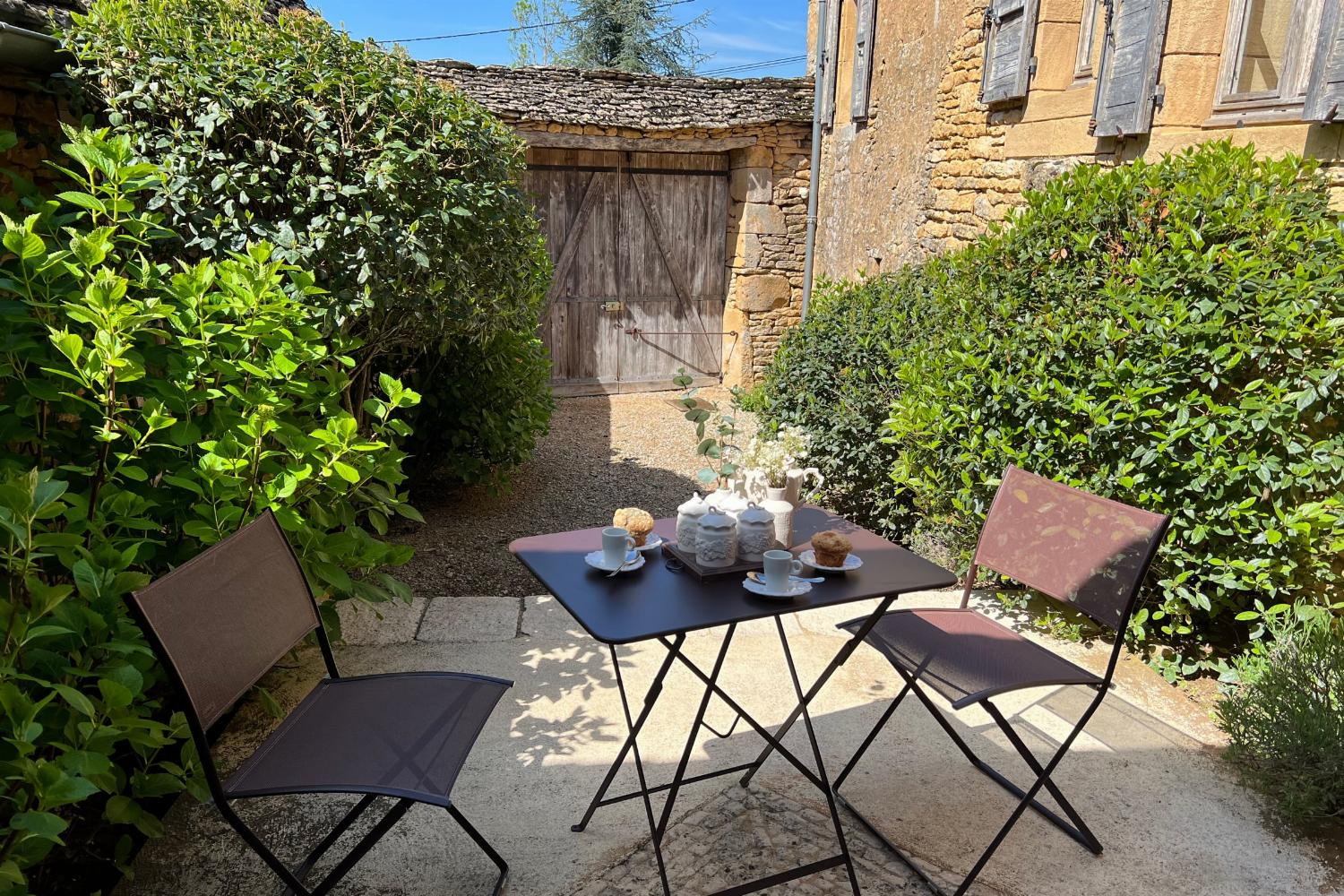 Terrace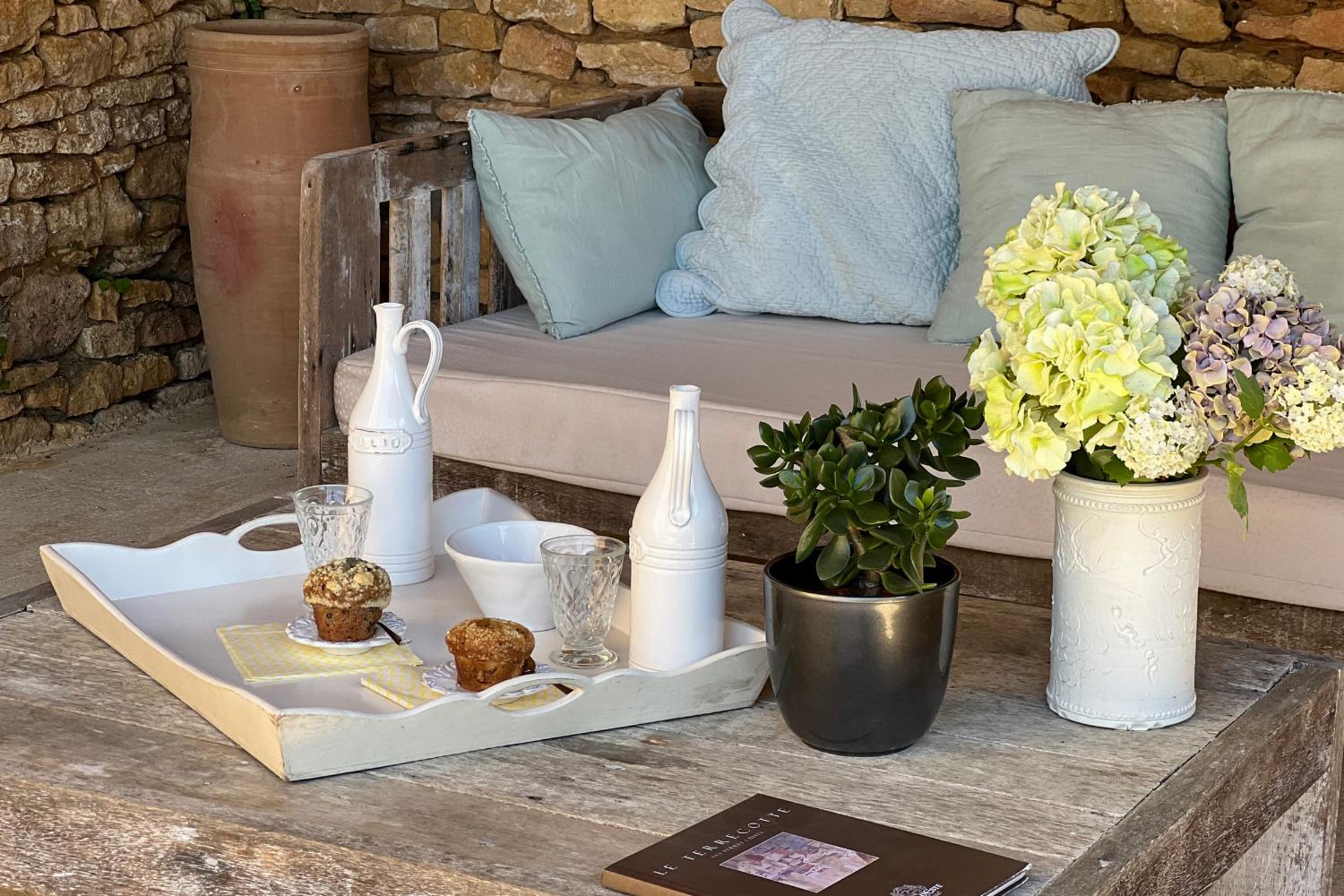 Shaded terrace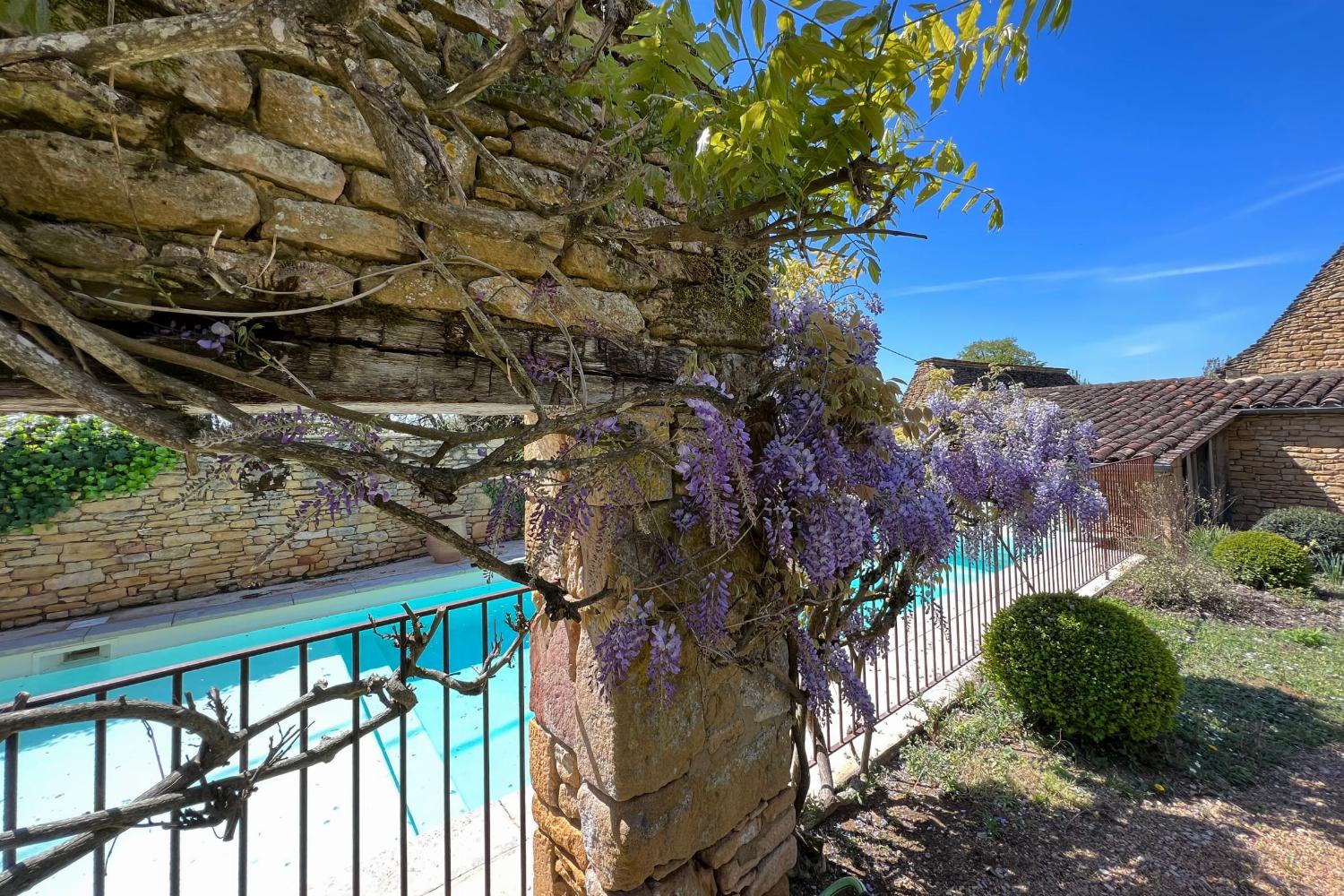 Private heated pool
Garden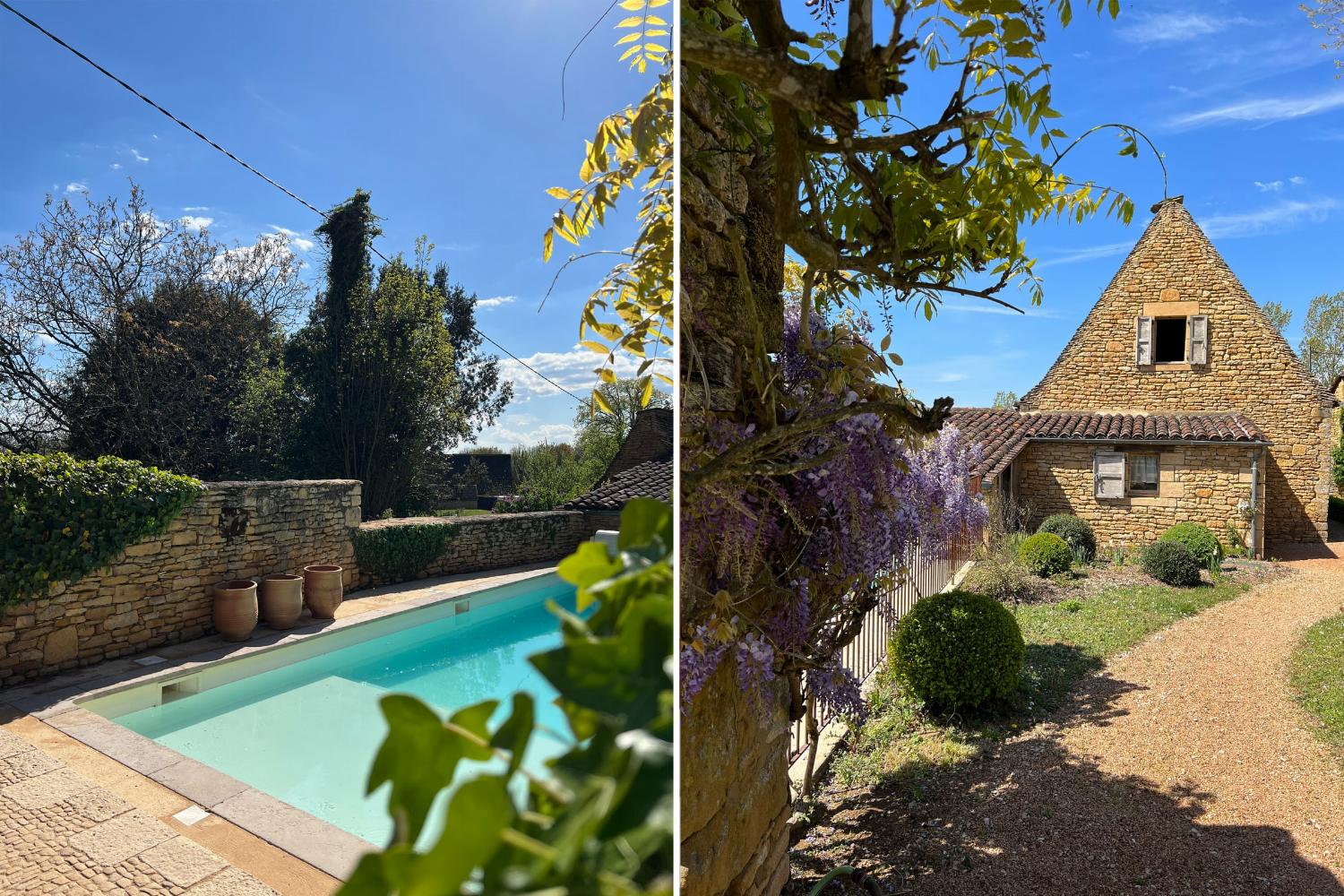 Holiday home in Dordogne with private heated pool
Holiday home in Dordogne