---
Reference: 24096
Rental home with private pool, Maison Bourg Calès.
Holiday rental in Calès, Dordogne, Nouvelle-Aquitaine
4 bedrooms | 4 bathrooms | sleeps 8
Fully renovated 18th century Dordogne home
Beautiful views of the river
Private pool 7m x 4m
Great location in-between Bergerac and Sarlat-la-Canéda
All amenities in Lalinde 5 min
Pets considered
Introduction
Lovely, traditional cottage dating back to 1750. The property was fully renovated in 2009 and now offers charming accommodation with many original features.
Located almost midway between Bergerac and Sarlat-la-Canéda, close to Lalinde, the property has a charming garden with beautiful views down to the Dordogne river.
Living accommodation on two floors; ground floor with living and dining room, fully equipped kitchen and bathroom.
3 bedrooms on the first floor, two king-size doubles and a twin room. Two bathrooms.
Further bedroom with ensuite bathroom in the barn conversion across from the dining terrace.
Private pool 7m x 4m with poolside terrace.
Lalinde has all amenities including bakery, supermarket and café. All amenities in Bergerac. Great shopping and huge choice of traditional café bars and restaurants.
Choose from Bergerac and Sarlat-la-Canéda for further amenities and a huge choice of excellent restaurants and traditional markets.
Nearby activity centres on the river in abundance (canoeing) and lots of waterside cafés and restaurants.
---
Accommodation details
Entrance hall.
Kitchen with oven and hob, fridge freezer, dishwasher and microwave.
Living / dining room with TV with UK satellite channels and DVD. Dining table and chairs.
Separate bathroom with WC, shower and hand basin.
Stairs to 1st floor;
Bedroom 1, king-size double with ceiling fan.
Separate bathroom with WC, bath / shower and hand basin.
Bedroom 2, two singles with ceiling fan.
Separate bathroom with shower and hand basin.
Bedroom 3, king-size double with ceiling fan.
Exterior access to barn conversion;
Bedroom 4, double with ensuite WC, shower and hand basin.
Utility room with washing machine and dryer.
EXTERIOR;
Private, fully enclosed garden.
Dining terrace with table and chairs and BBQ.
Pool area and terrace with views down the Dordogne river.
Private pool 7m x 4m with contra-flow swimming current. Sun terrace with loungers.
---
---
Rental Rates
Prices are for the rental of the entire property, payable in Euros.
25% deposit due at the time of booking. 75% balance and refundable security bond due 8 weeks prior to arrival.
Bookings run from 4:00pm on your day of arrival day to 10:00am on your day of departure.
No smoking in the property.
Bookings include electricity, water, linen and towels (incl. beach / pool towels).
Tourist Tax
Where applicable, Pure France is required to collect and remit local government tourism taxes on behalf of our property owners. These taxes are calculated and collected from guests at the time of booking. Pure France then remits collected taxes to the applicable tax authority on the property owners' behalf.
---
Location
The property is located in a small village overlooking the Dordogne river, close to Lalinde, between Bergerac and Sarlat-la-Canéda.
Lalinde has all amenities including bakery, supermarket and café. All amenities in Bergerac. Great shopping and huge choice of traditional café bars and restaurants.
Bergerac was once a flourishing port for the wine trade.
It still today has a picturesque harbour where you can take a boat trip along the river Dordogne, or a miniature train ride around the Bastide town, viewing the many half timbered houses with terracotta decoration.
There are many activities round and about including golf, canoeing, walking, horse riding, hot air ballooning, go-karting, tennis and fishing.
Château Lanquais, 30 minutes is great for the kids; it still has great canon ball holes in the side walls from an attack. Open all day every day in July / August.
Sarlat-la-Canéda is really worth a visit. In the heart of the Périgord Noir, Sarlat-la-Canéda grew up around a Benedictine abbey founded in the 9th century. It has a distinct medieval feel about it, with numerous magnificent buildings around every corner you turn. The town's Saturday market is also a main feature with its truffles, foie gras and mushrooms (depending on the season).
Les Eyzies-de-Tayac-Sireuil is an archaeologist's paradise with many caves containing prehistoric paintings and deposits.
Lascaux the famous cave was only discovered in 1940, by four young boys who's dog had fallen down a hole. The cave is made up of four galleries, the walls of which are covered with more than 1500 representations, either engraved or painted. Lascaux II this is a replica of two of the galleries. The artist Monique Peytral used the same methods and materials as the cave artists so the atmosphere of the original cave has been made possible.
Château de Monbazillac is a relatively small château, which was built in 1550 and is surrounded by a dry moat. Its elegant silhouette is eye-catching, the architectural style halfway between a defensive castle and a Renaissance Château.
Calès, Dordogne, Nouvelle-Aquitaine, France
---
Customer Reviews [11]
C Sanvicente, Shanghai
We were not too familiar with the region, but since we live in a highly fast-paced city, we knew we wanted a tranquil and somewhat less-touristy vacation spot surrounded by nature. Through an amazing agency, we were able to lease the cottage for two weeks in late August and had an amazing time there. The property dates back to 1750 and is fully well-renovated - every detail has been taken into consideration so one is able to enjoy the experience of staying in an authentic French country house, but with modern amenities that enhance the original character of the property, rather than detract from it. The town and the people are very charming and there are restaurants, cafés, a grocery store, shops, butcher shops, etc. and an excellent choice of patisseries and boulangeries, which my husband happily frequented every morning in order to bring back fresh breakfast goodies!
There is a weekly market in the town square, just a 5-minute drive from the house selling amazing produce and other artisanal delights! The town is within a comfortable drive from beautiful sites in neighboring Beynac, Sarlat, and Bergerac, not counting other small picturesque places you find on the way. And if you haven't done much research, fret not because the owners of the home have compiled quite an impressive binder of information with all of the popular attractions and must-see places in the area.
I do not over-exaggerate when I say the house is extremely well-equipped as if it were our own home! When we were not out sightseeing during the morning, we were downstairs preparing food in the kitchen, which may seem small in the photos, but it is spacious and the layout is wonderful - the oven and stove are ideal for seasoned cooks, there is a full-size dishwasher, and tons of pots, pans, utensils, gadgets, and appliances - all in superb condition, so we wanted for nothing. Overall, we had an excellent stay at Maison Bourg Cales, which I would highly recommend to anyone in search of an idyllic, quiet getaway in the beautiful French countryside.
Lisa H, USA
We absolutely loved our time here. The owner was a joy to work with. The home was absolutely charming. It was located on a picturesque hill, featured spacious, comfortable rooms and every luxury one would need while there. The home was spotless upon our arrival and the neighbors on the street were extremely helpful, pleasant and welcoming. We enjoyed swimming in the crisp, cool pool; hearing the church bells ring and exploring the neighboring villages as we attending the daily farmer's markets. We cannot wait to come back and are considering an extended stay as we fell in love with the area and this home. I would highly recommend it if you would like to truly experience the people and feel of the region.
Dr Andrew P, UK
We have just come back from having a fab week. It was beautiful. We had a week of wonderful hot sunshine which prevented us from using the wonderful sitting room and the fire. This would be a great place for the cooler parts of the year as well as the summer. Also the kitchen was probably the best equipped kitchen that we have ever had the pleasure to use on a self catering holiday. The Garden was lovely. All in all a great place.
Roger M-S, Jersey
We had a lovely stay. so tranquil, with a view of the Dordogne river. Lovely enclosed courtyard garden, ideal for al fresco dining and BBQ. We enjoyed sitting by the pool watching the birds in the trees and popping in and out of holes in the wall. Not too far from some of the hot spots such as Sarlat, Domme and La Roque-Gageac, so we could enjoy a day out but still manage to get back to the peace and quiet of Maison Bourg Calès to relax.
Mme Mauran
Nous avons passé un très agréable séjour dans votre charmante maison. Le seul bémol a effectivement été la météo qui nous a empêchés de profiter pleinement de vos extérieurs et de la piscine. Nous en garderons cependant un bon souvenir.
Show more reviews [6]
Jean-Luc Ozoux
A rental that keeps its promises: the place is charming, the house pleasant and clean, the equipment very complete, the swimming pool with a magnificent view of the Dordogne. We received a very warm welcome and particularly appreciated the welcome basket. The geographical location is ideal for visiting from Sarlat to Bergerac and exploring the Dordogne valley with its magnificent castles, bastides and vineyards. We really liked your house (nothing disappointed us) and we will keep fond memories of this stay. The setting, the decor and the equipment make it a particularly appreciable place to stay.
Jonathan
I'd like to thank you for the fantastic stay we had in your amazing cottage Maison Bourg Calès. It was simply beautiful and my family and I absolutely loved every second of our stay. The weather was brilliant and there aren't enough words to describe how stunning your cottage is. We would definitely stay there again and will highly recommend it to any friends. Once more thank you so much for making our holiday so memorable.
JS, UK
Maison Bourg Calès is most definitely a five-star property. It is a beautiful property, both inside and outside, beautifully clean and fully equipped with everything you could possible need for a wonderful holiday. We also really appreciated the extra touches - the bottle of own label wine that awaited us, the basket full of towels for the pool and the store cupboard of kitchen essentials. We loved the saltwater pool. We would happily recommend it to anyone wishing to holiday in the Dordogne and looking for a well-located, high quality property.
Beautiful holiday destination, especially nice garden, optimal exposure. With young children there are many activities surrounding and great moments of fun by the pool. Everything needed for children. Quiet and peaceful setting with amazing views. Tastefully decorated and fully equipped. Highly recommended!
Anne-Sophie B - France
Lovely quiet house with pool in the heart of a pretty village - garden well maintained and flowered with magnificent views of the Dordogne - Interior decoration - friendly welcome - Geographical location (30 minutes from Sarlat and Domme) - The area is superb. There are numerous activities and visiting castles or cities, biking and canoeing... Well recommended!
Show more reviews [1]
Anne-Sophie B
5 out of 5! Very quiet with swimming pool in the heart of a pretty little village - Very well maintained and flowering garden with superb views of the Dordogne - Interior decoration - Friendly welcome - Geographic location (30mn from Sarlat-la-Canéda or Domme) - The region is superb and the activities are numerous: visits to castles or towns, bike rides or canoe trips ... In short, to recommend!
---
Photo gallery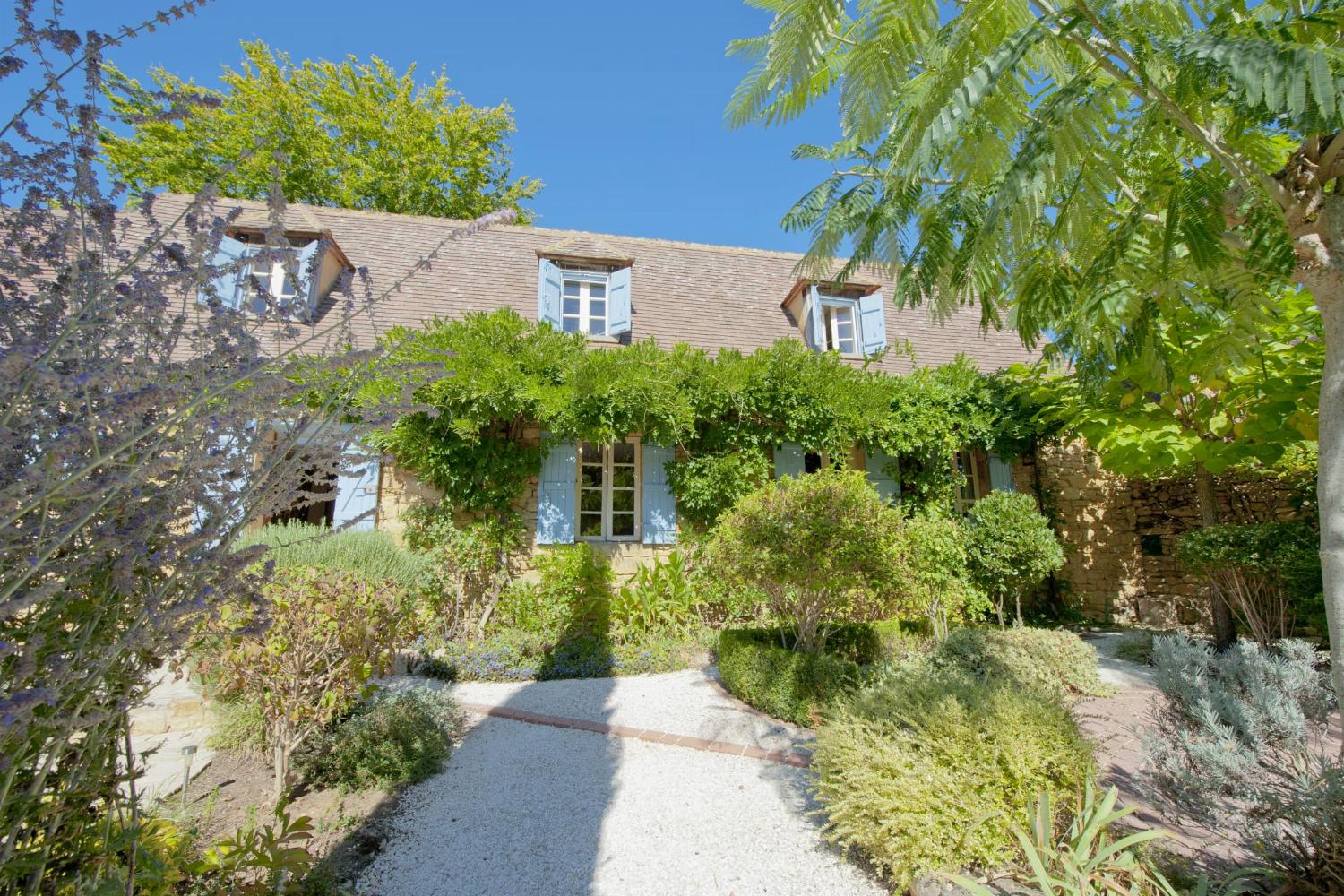 Rental home in Dordogne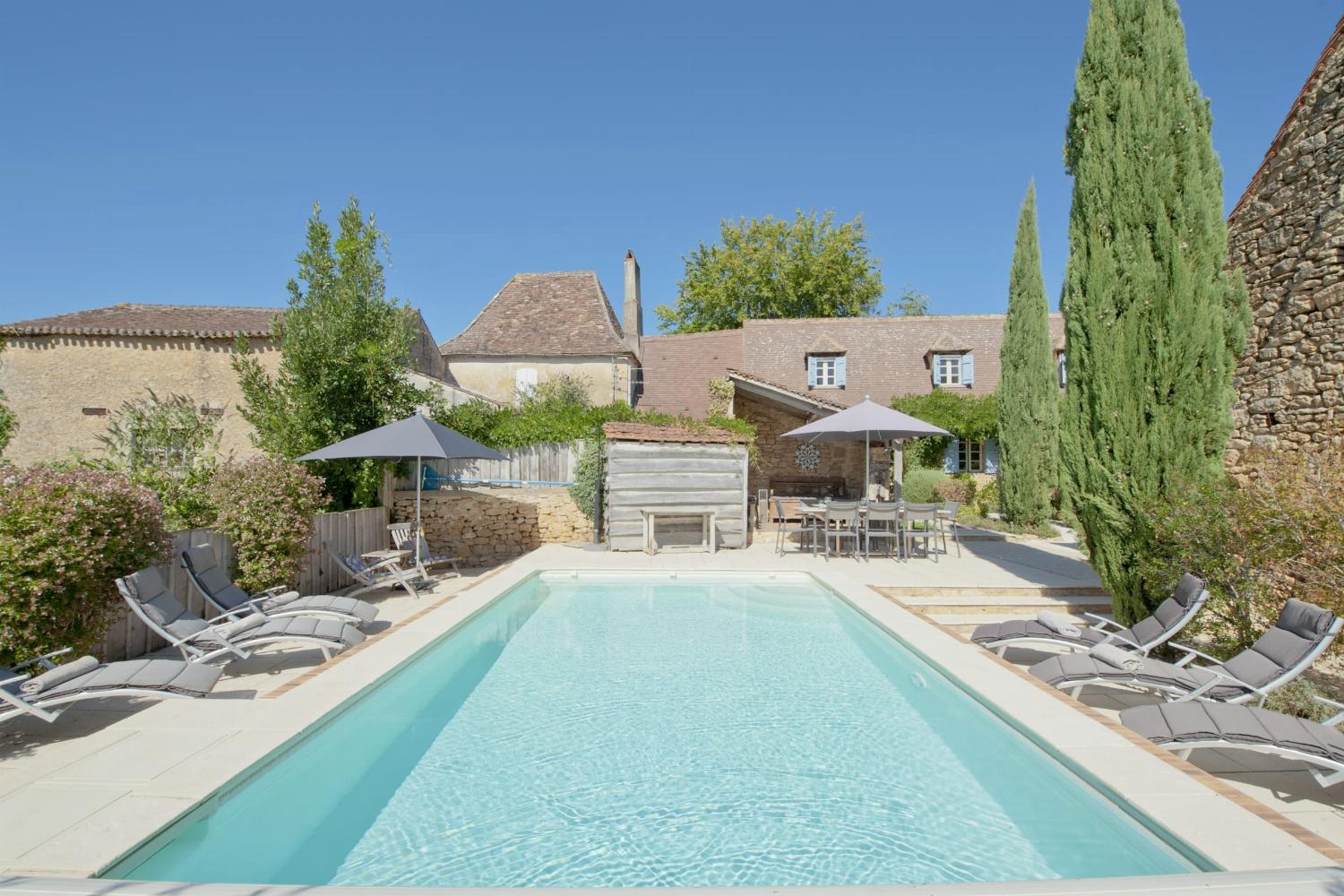 Rental home in Dordogne with private pool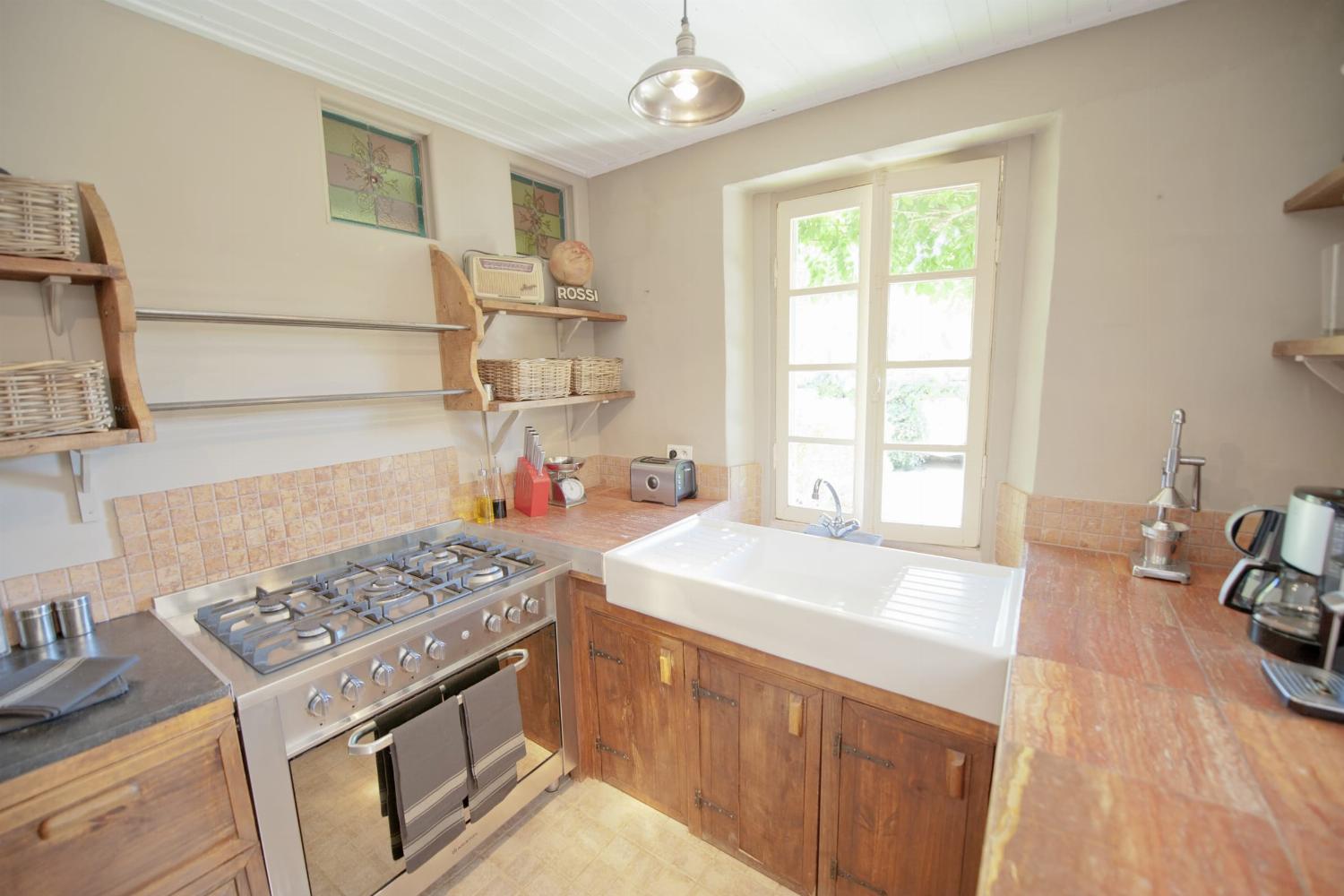 Kitchen | Rental home in Dordogne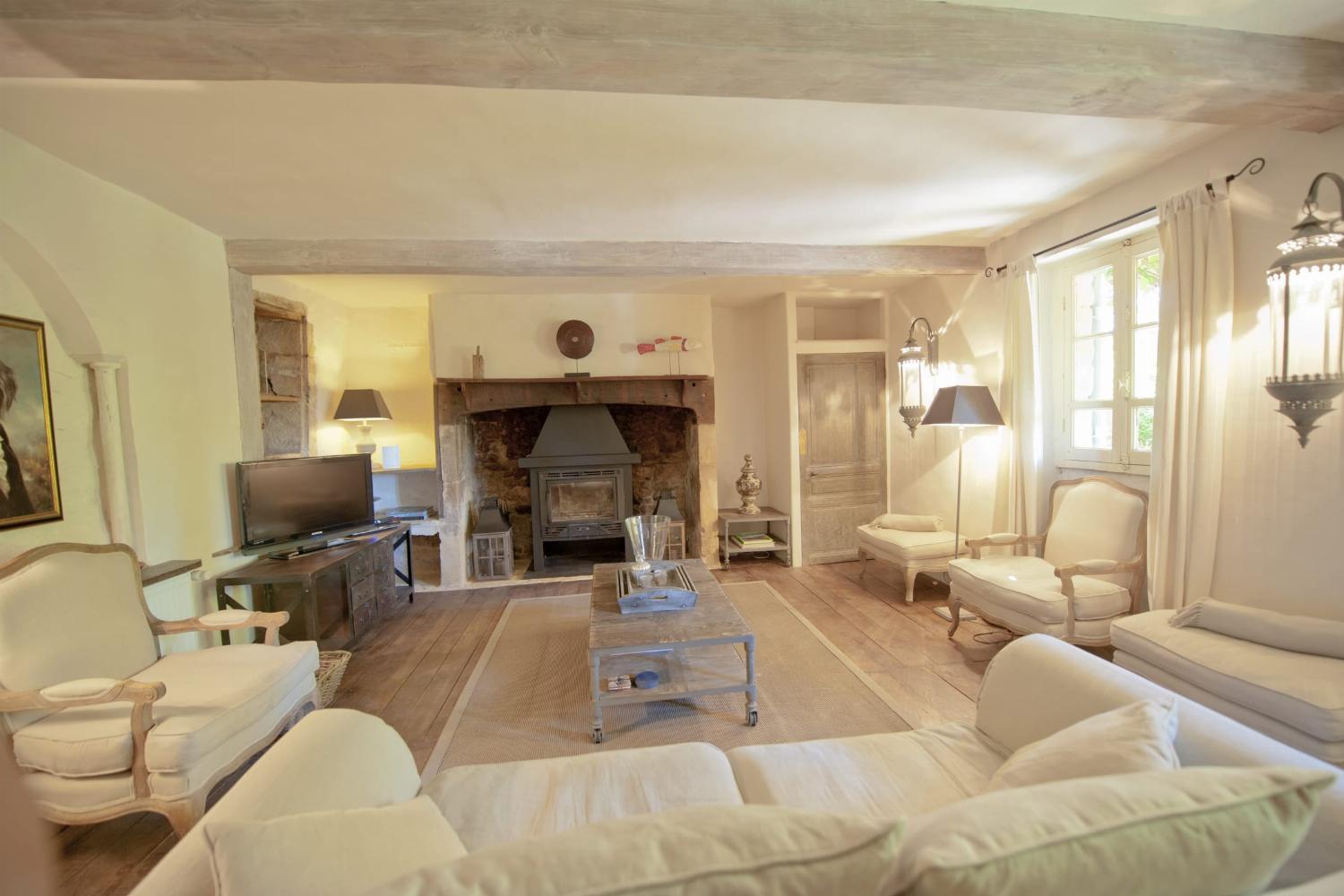 Living room | Rental home in Dordogne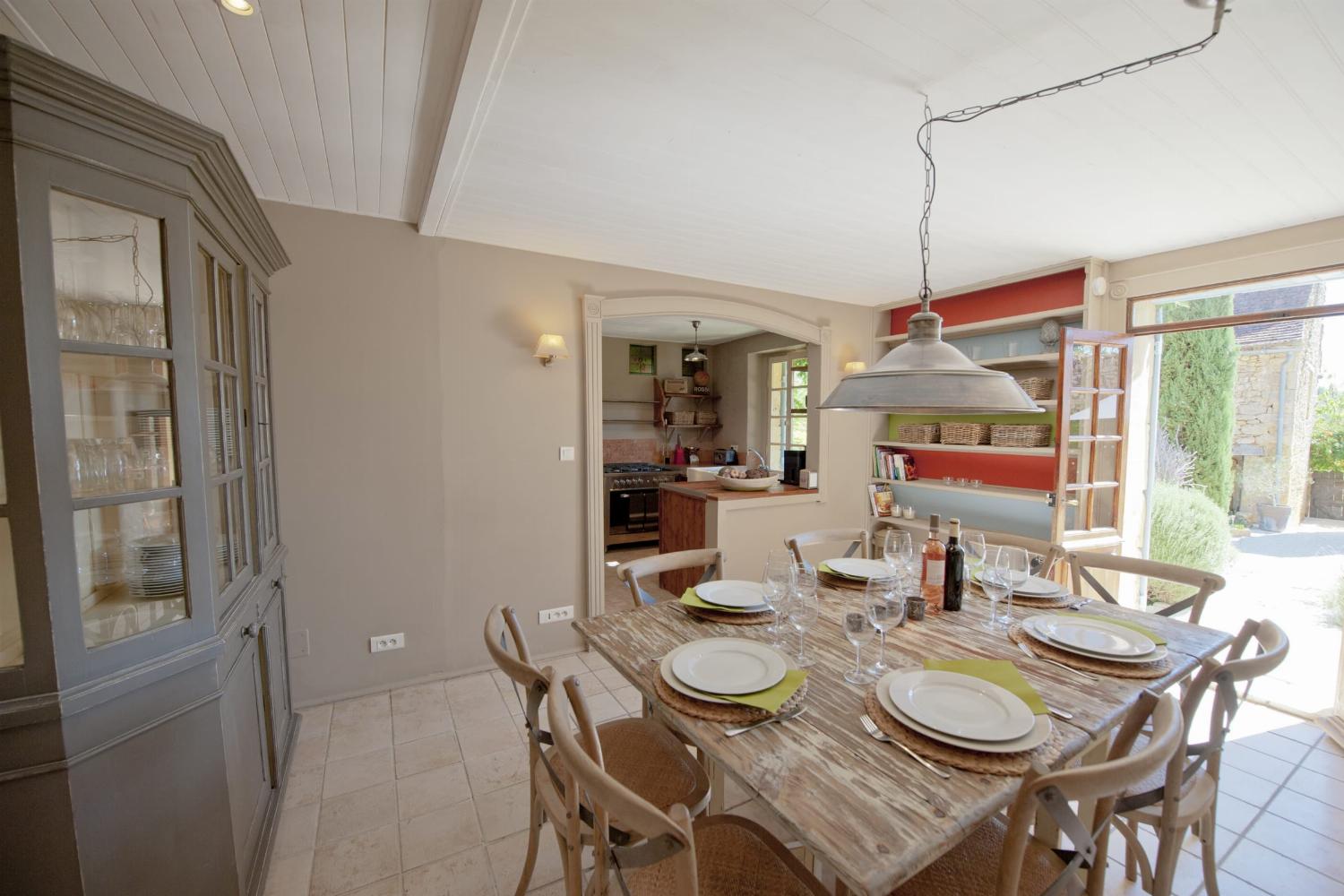 Dining room | Rental home in Dordogne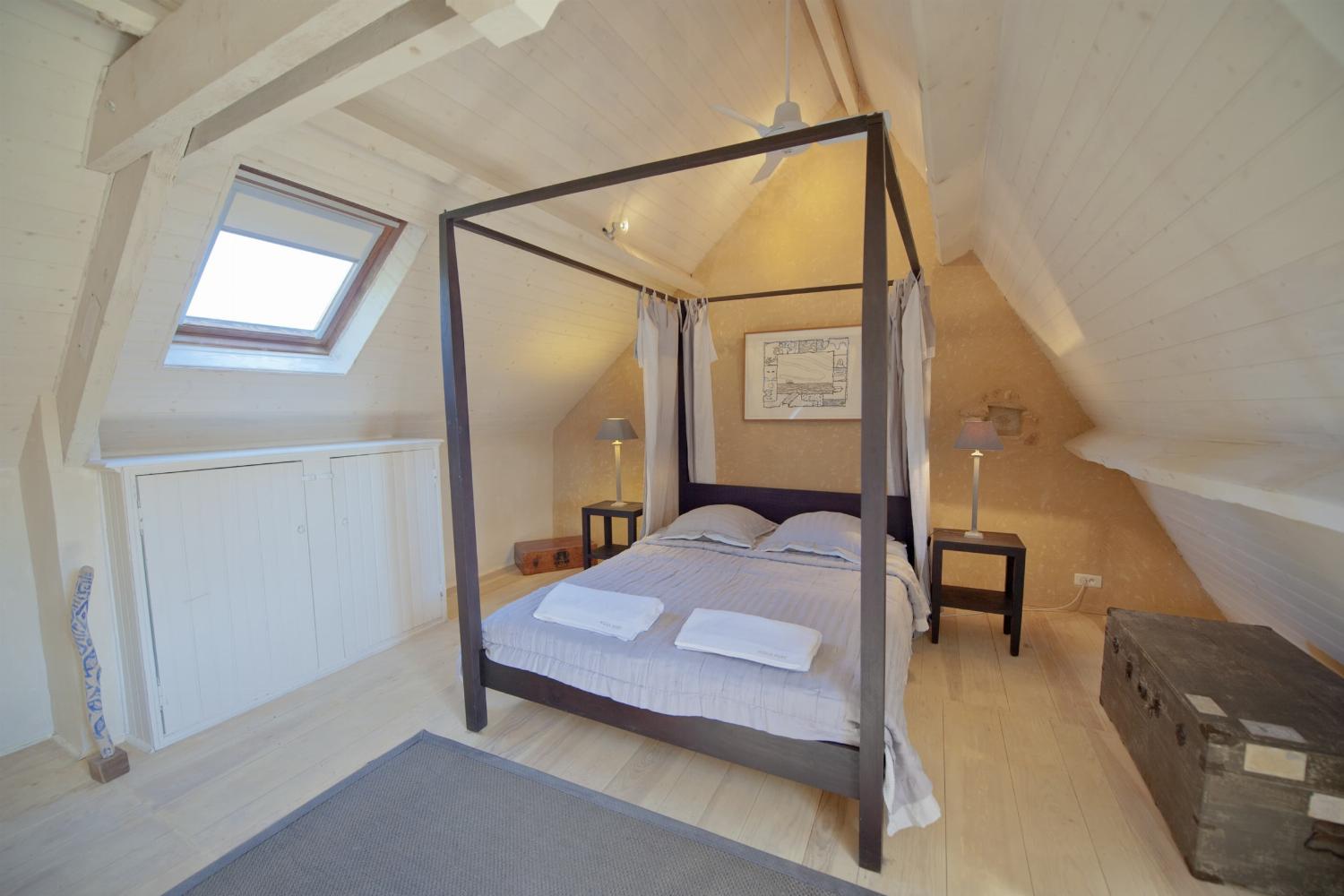 Bedroom | Rental home in Dordogne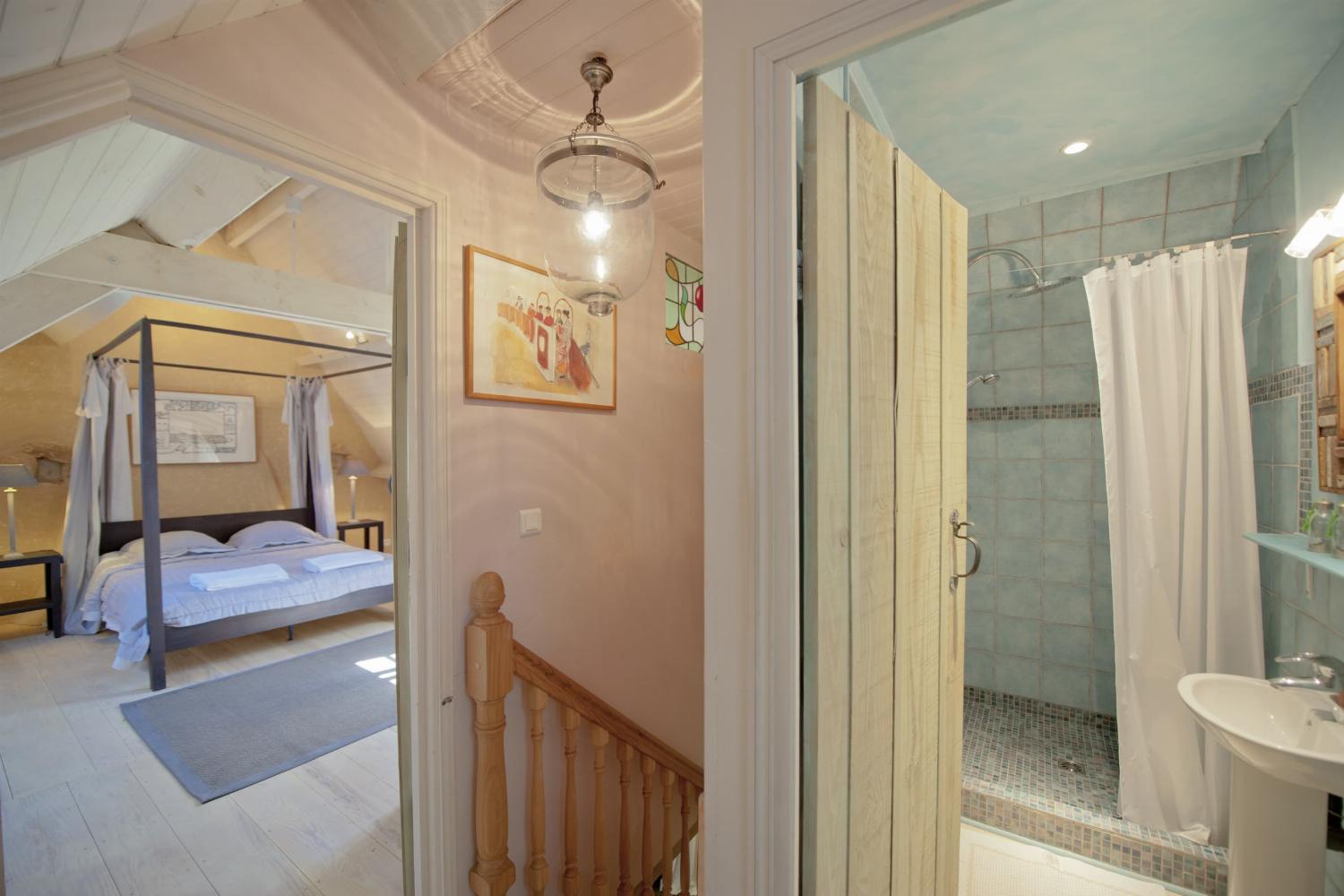 Bathroom | Rental home in Dordogne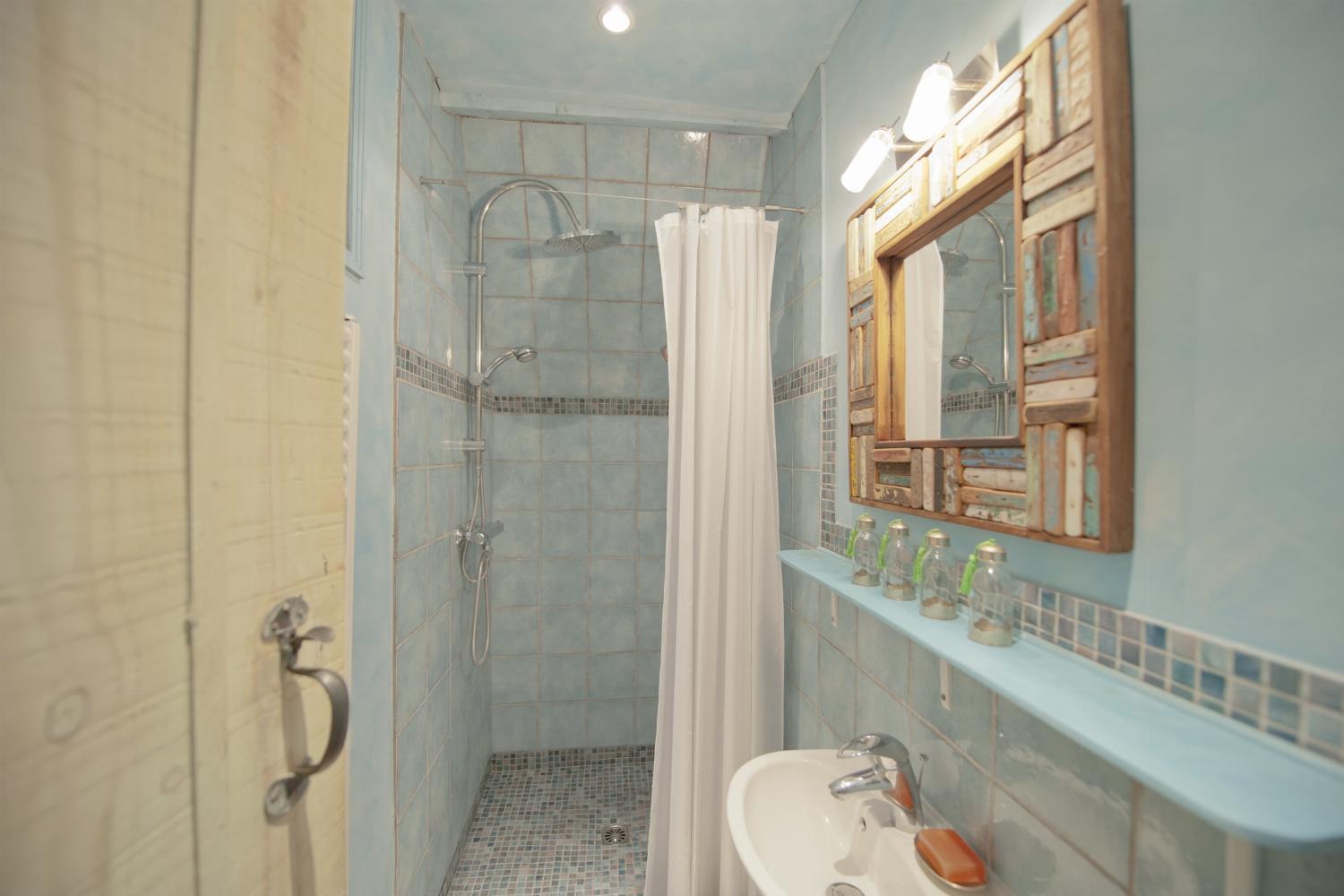 Bathroom | Rental home in Dordogne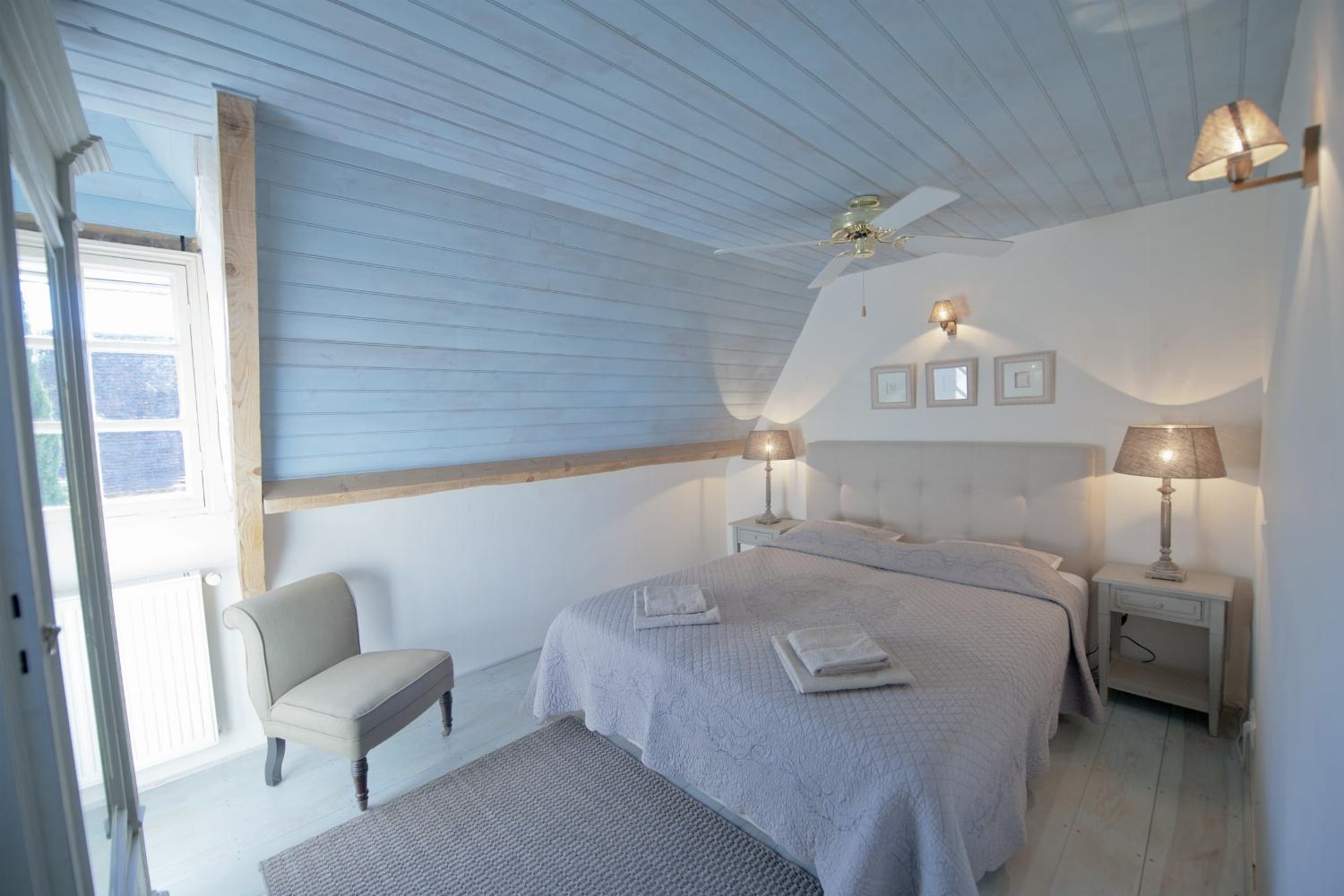 Bedroom | Rental home in Dordogne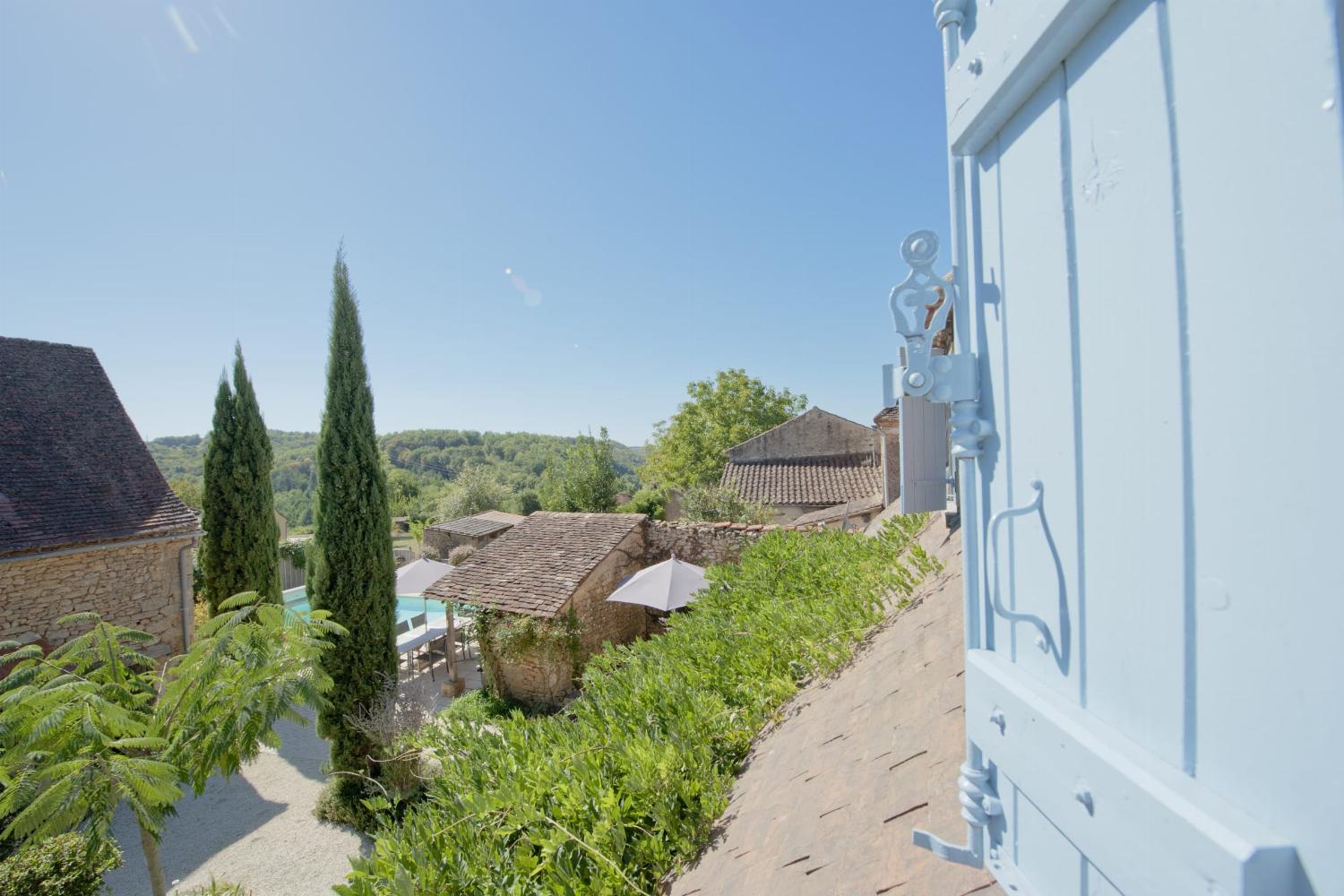 View from window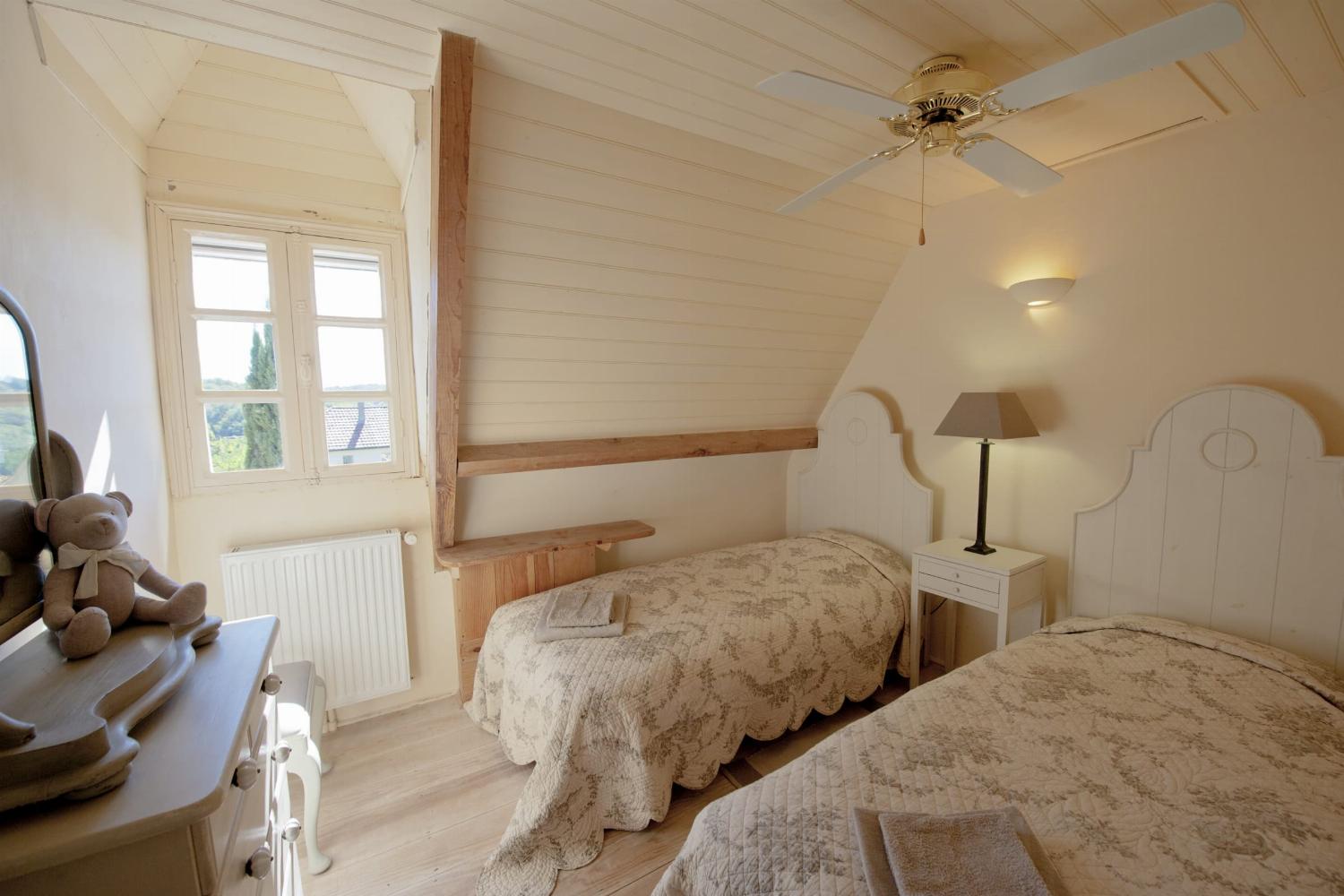 Bedroom | Rental home in Dordogne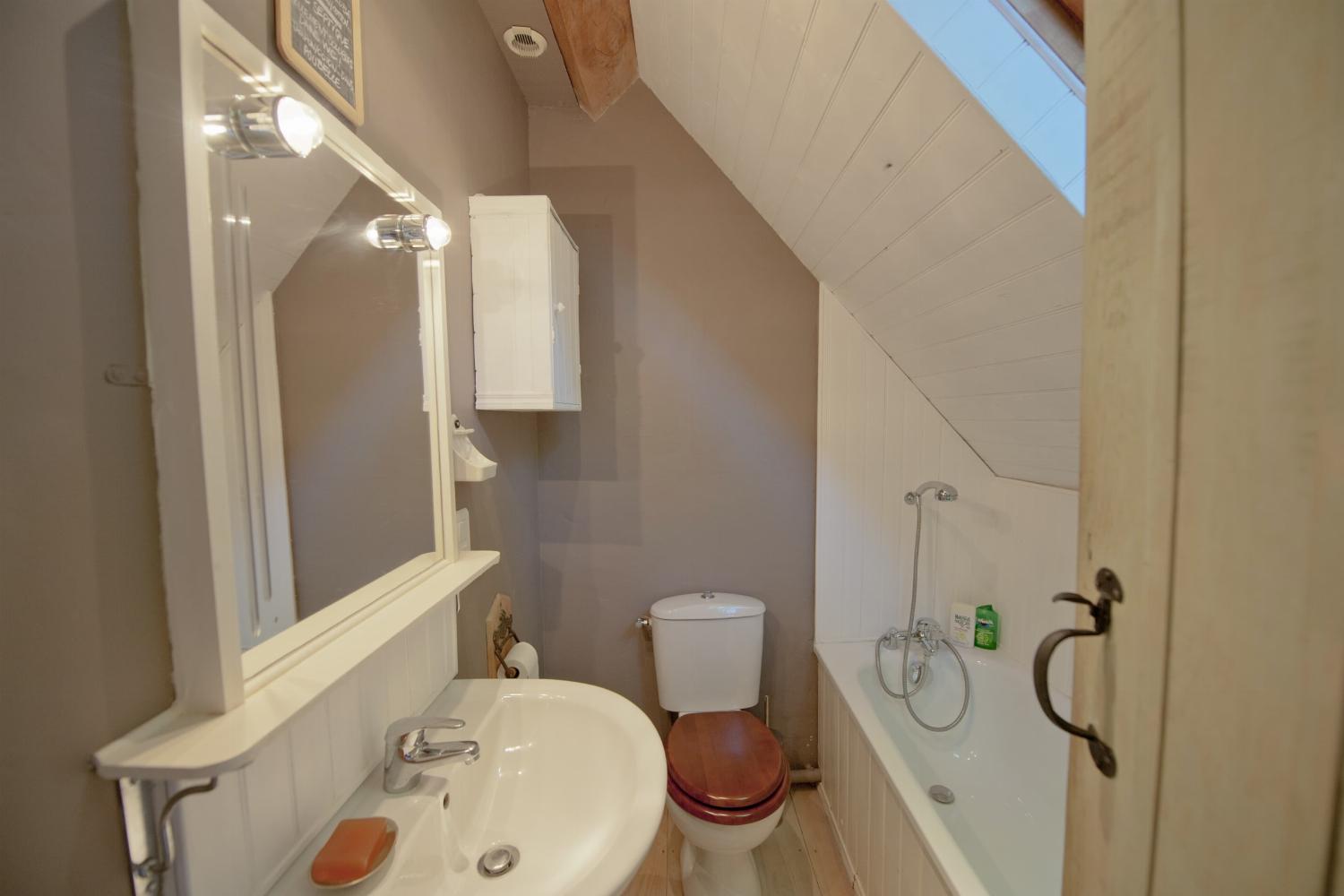 Bathroom | Rental home in Dordogne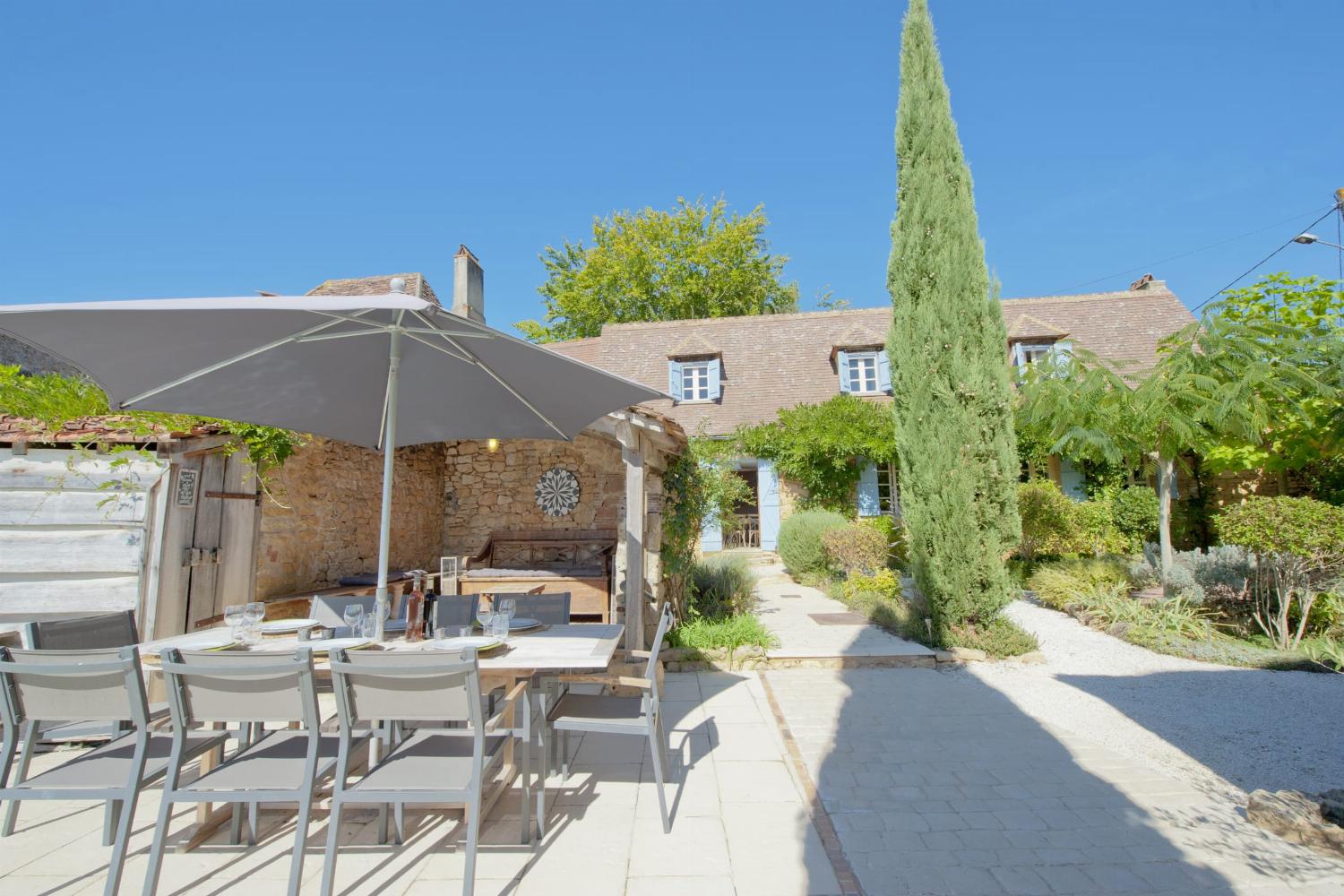 Dining terrace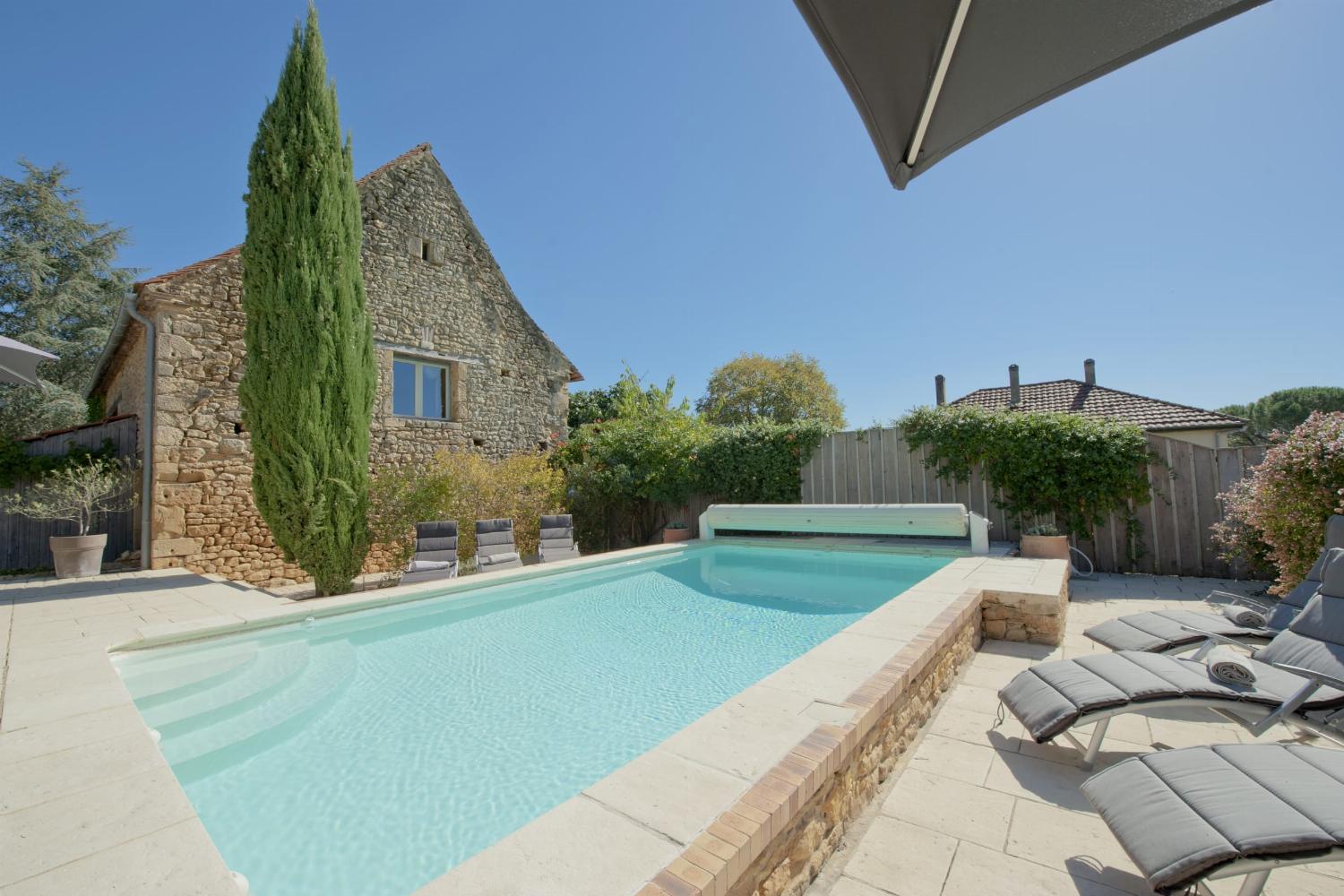 Private pool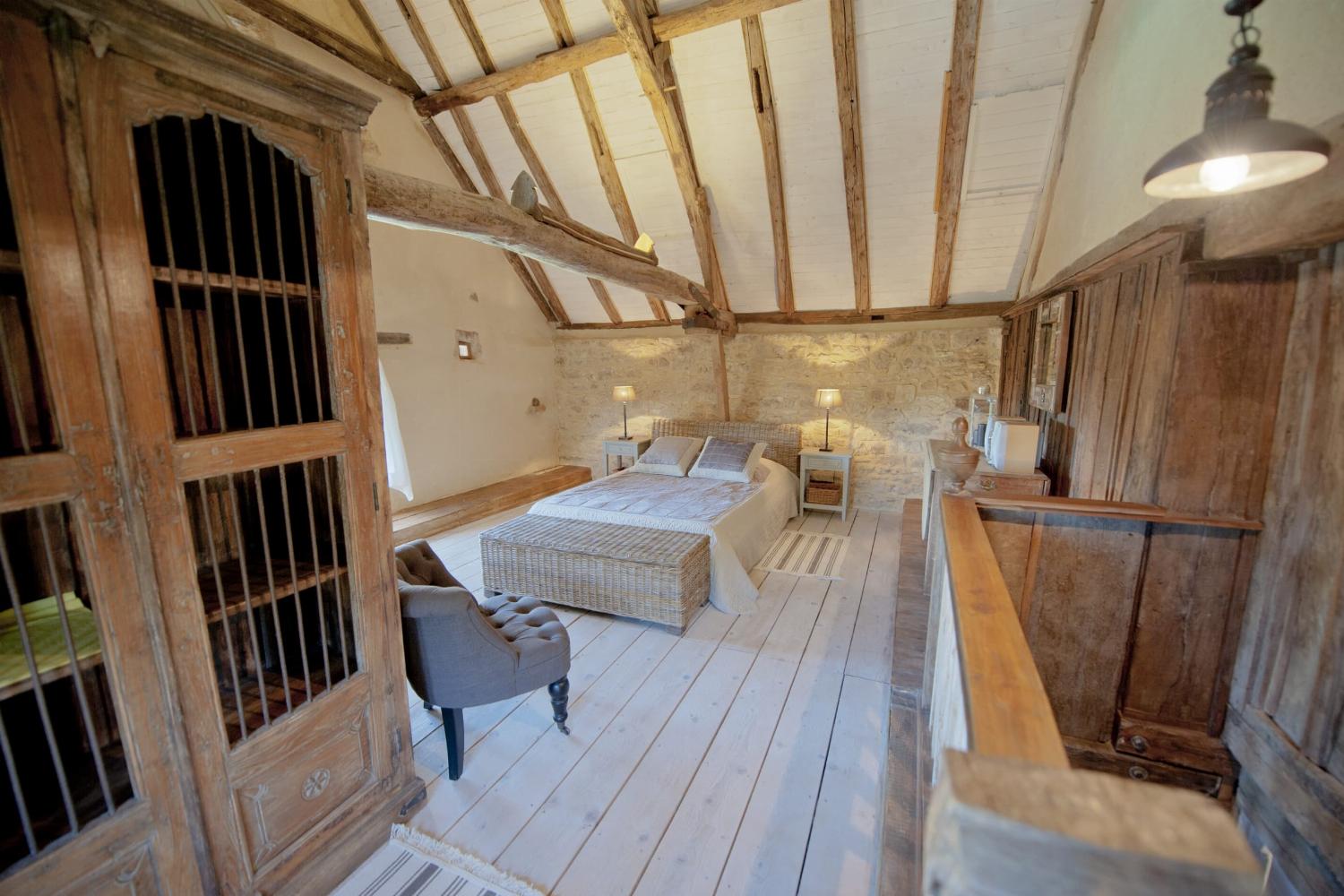 Bedroom | Rental home in Dordogne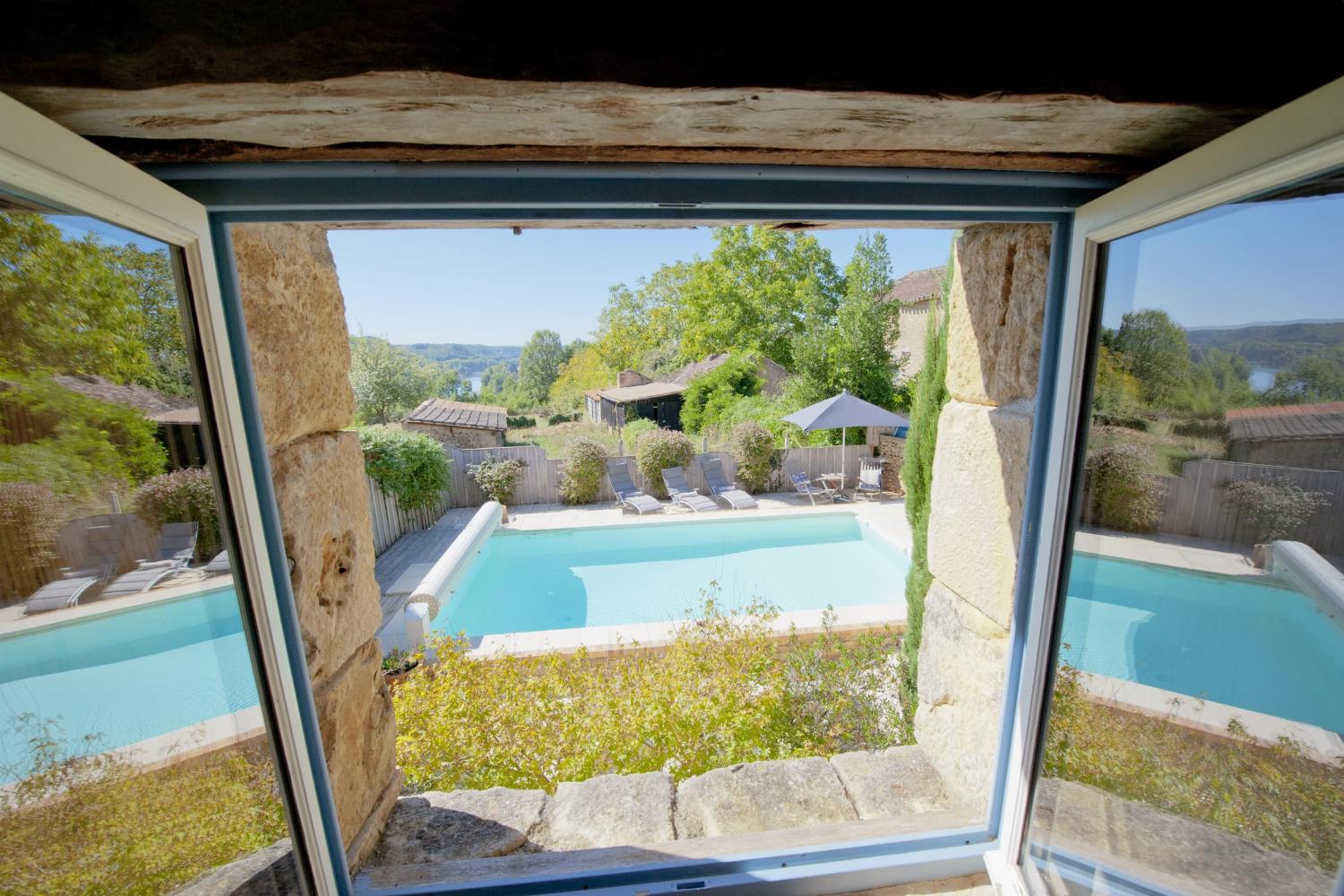 View from window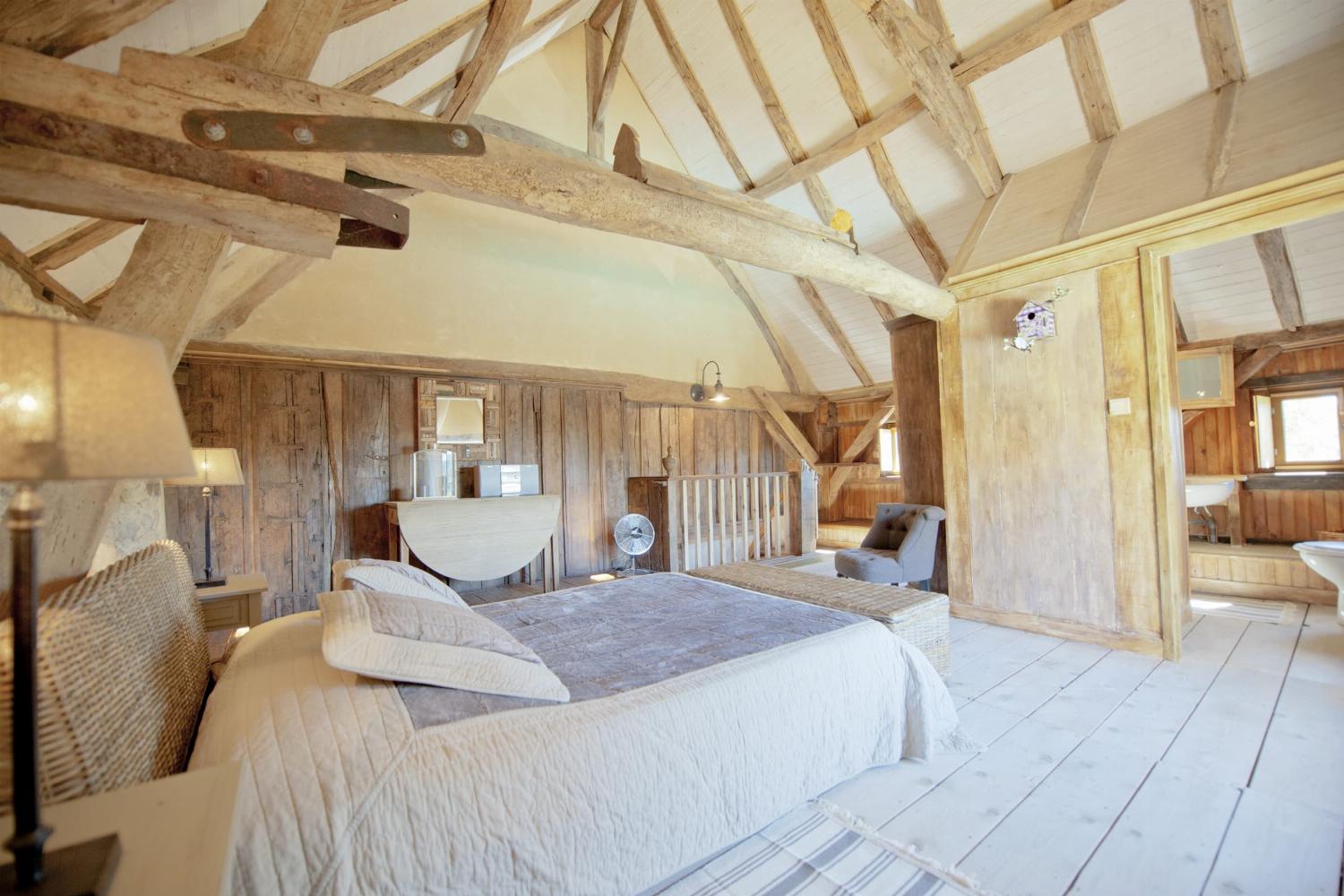 Bedroom | Rental home in Dordogne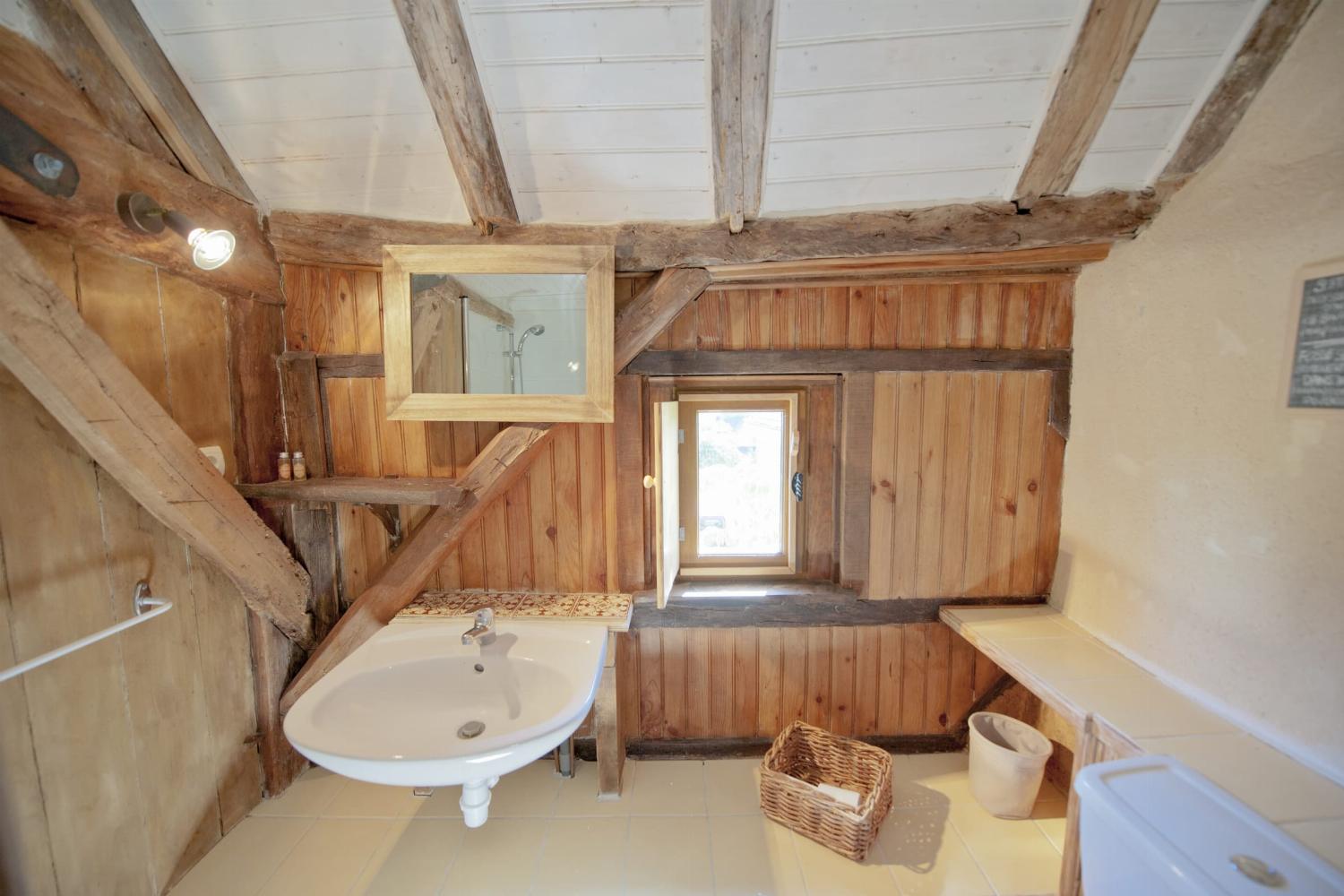 Bathroom | Rental home in Dordogne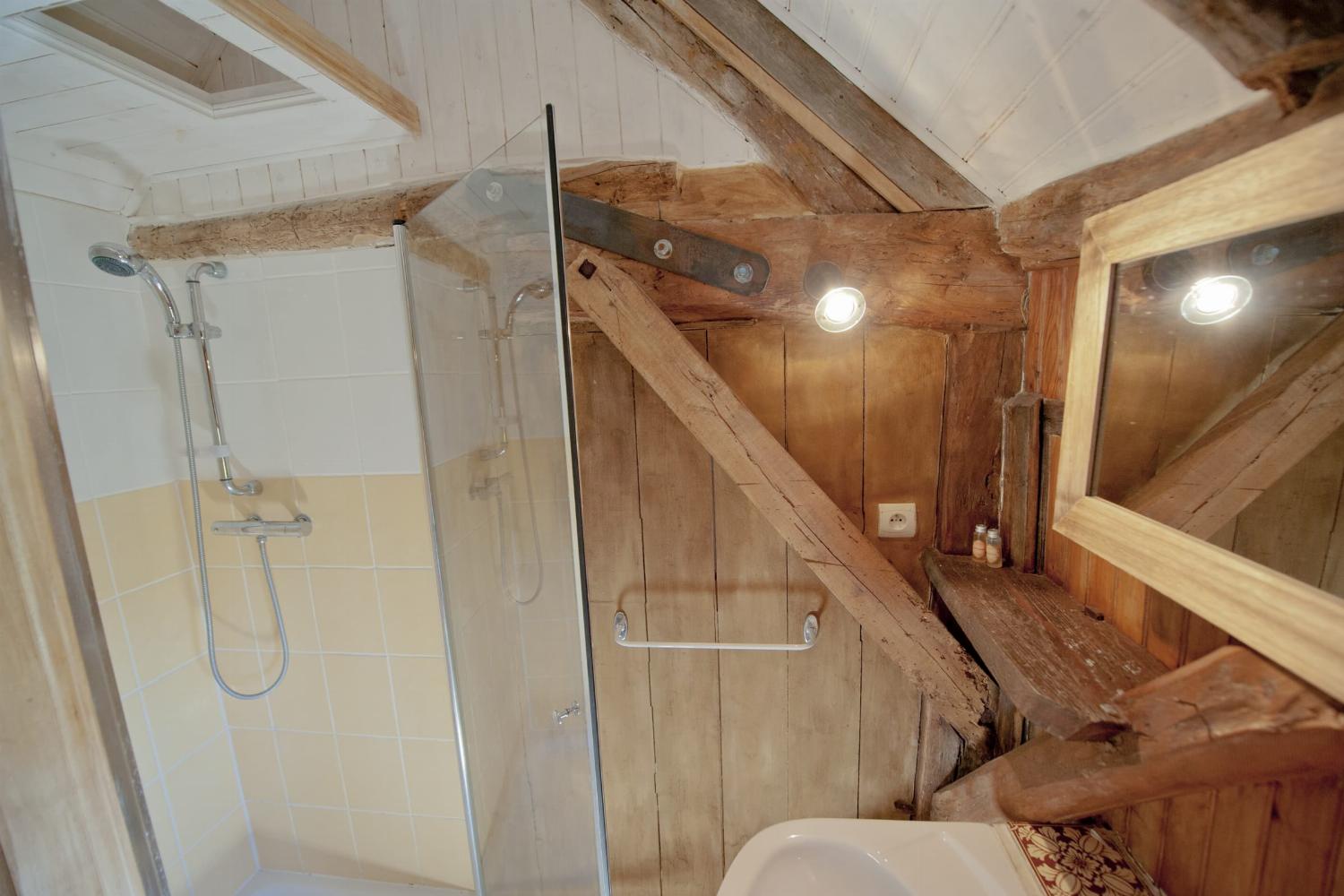 Bathroom | Rental home in Dordogne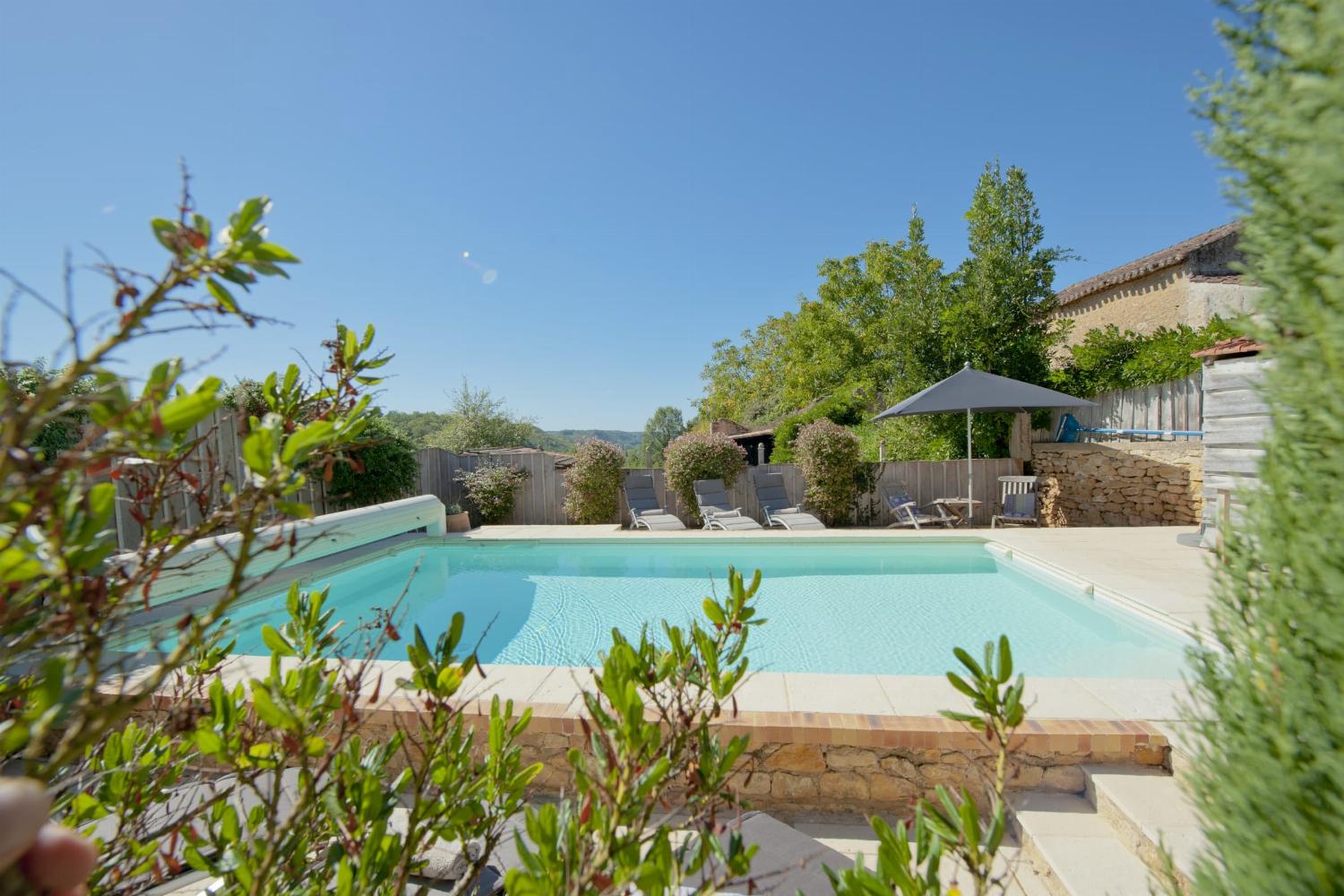 Private pool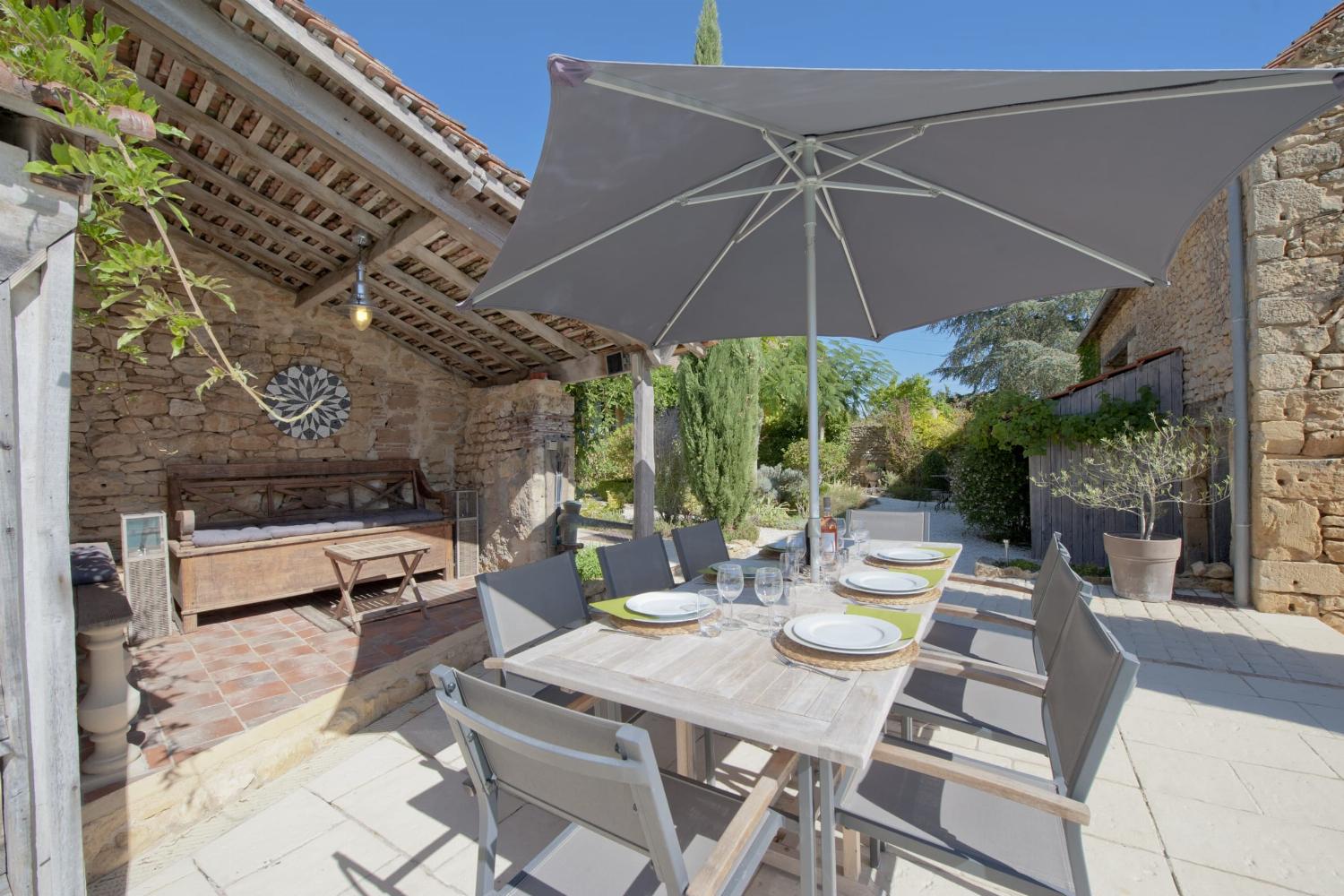 Dining terrace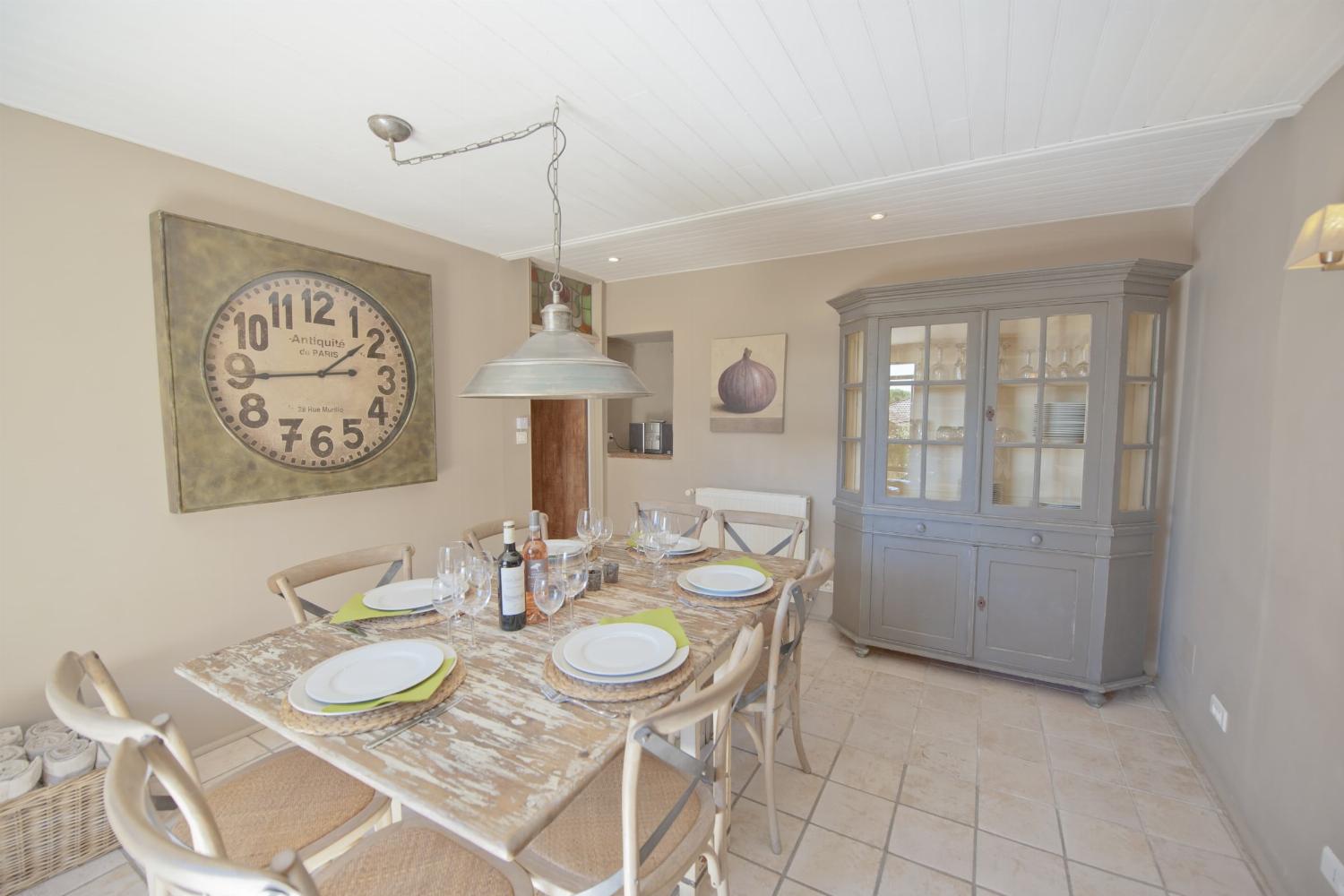 Dining room | Rental home in Dordogne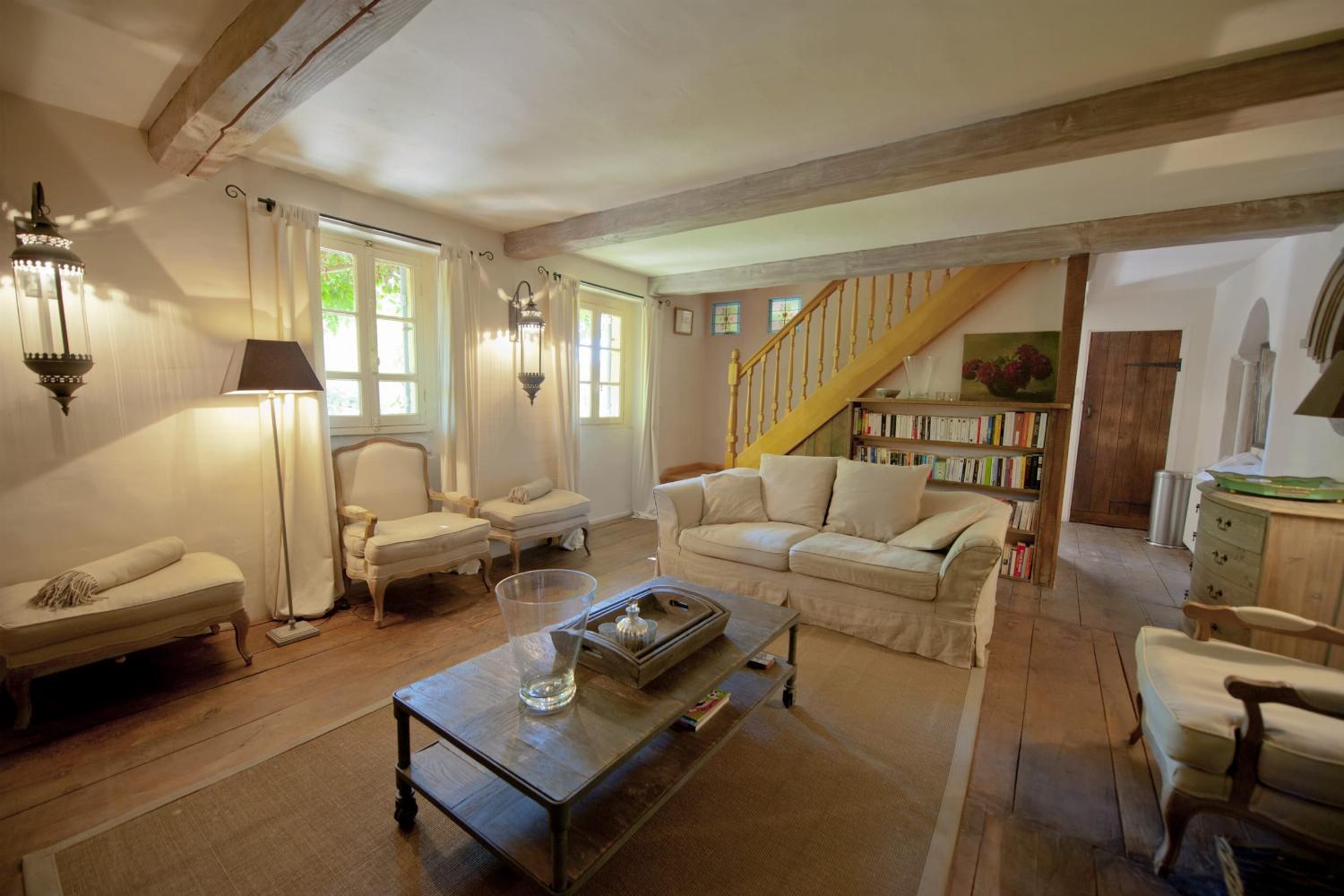 Living room | Rental home in Dordogne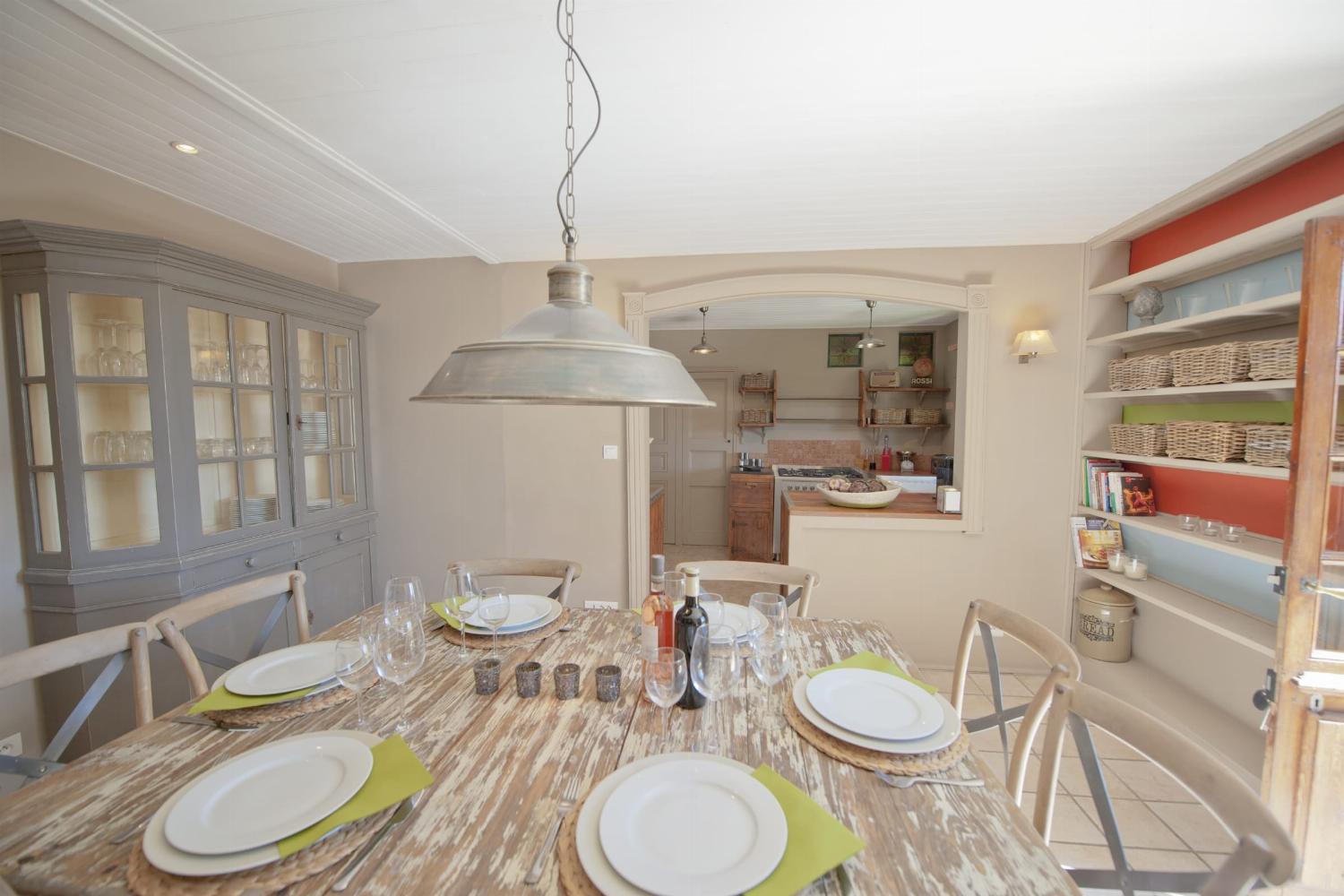 Dining room | Rental home in Dordogne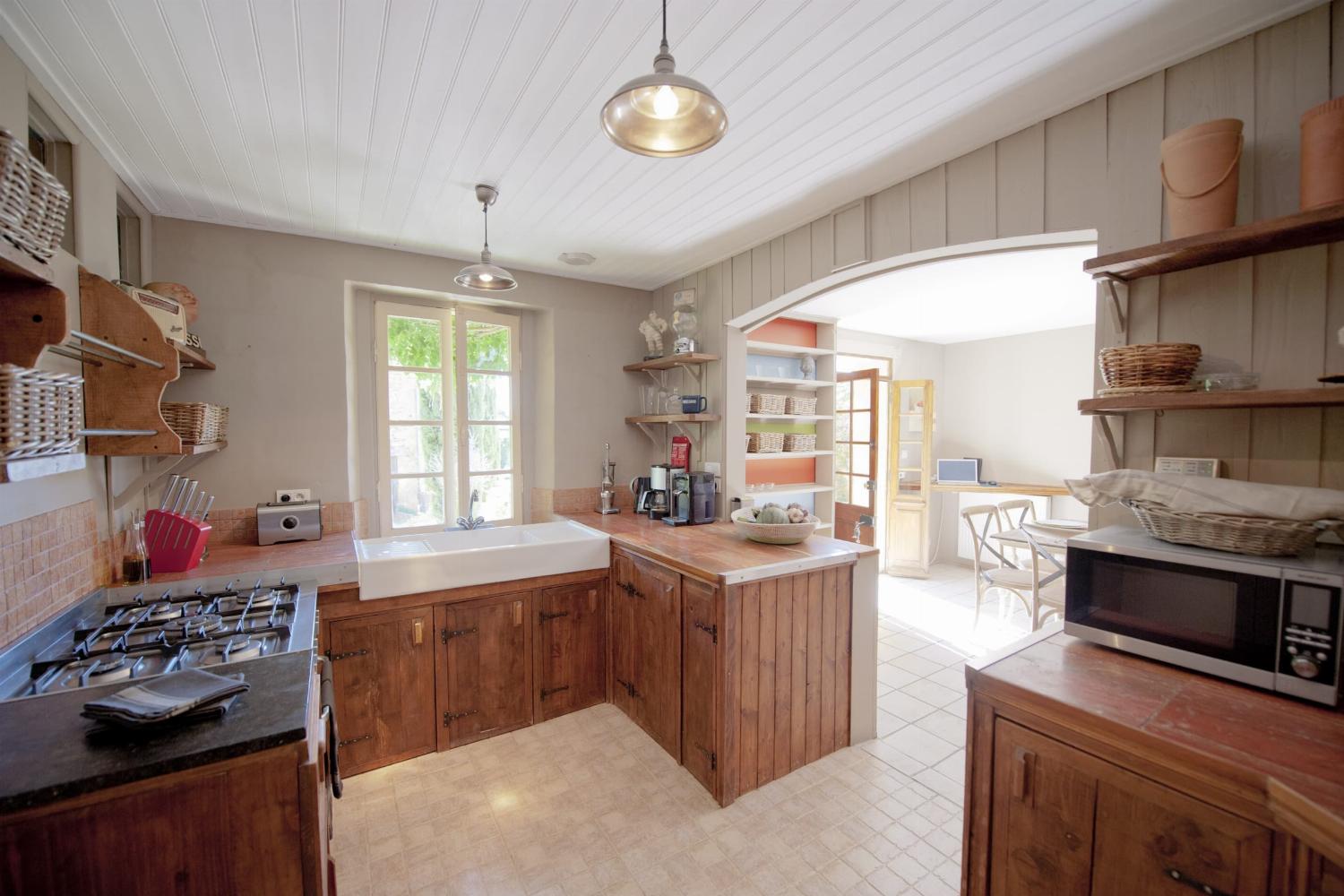 Kitchen | Rental home in Dordogne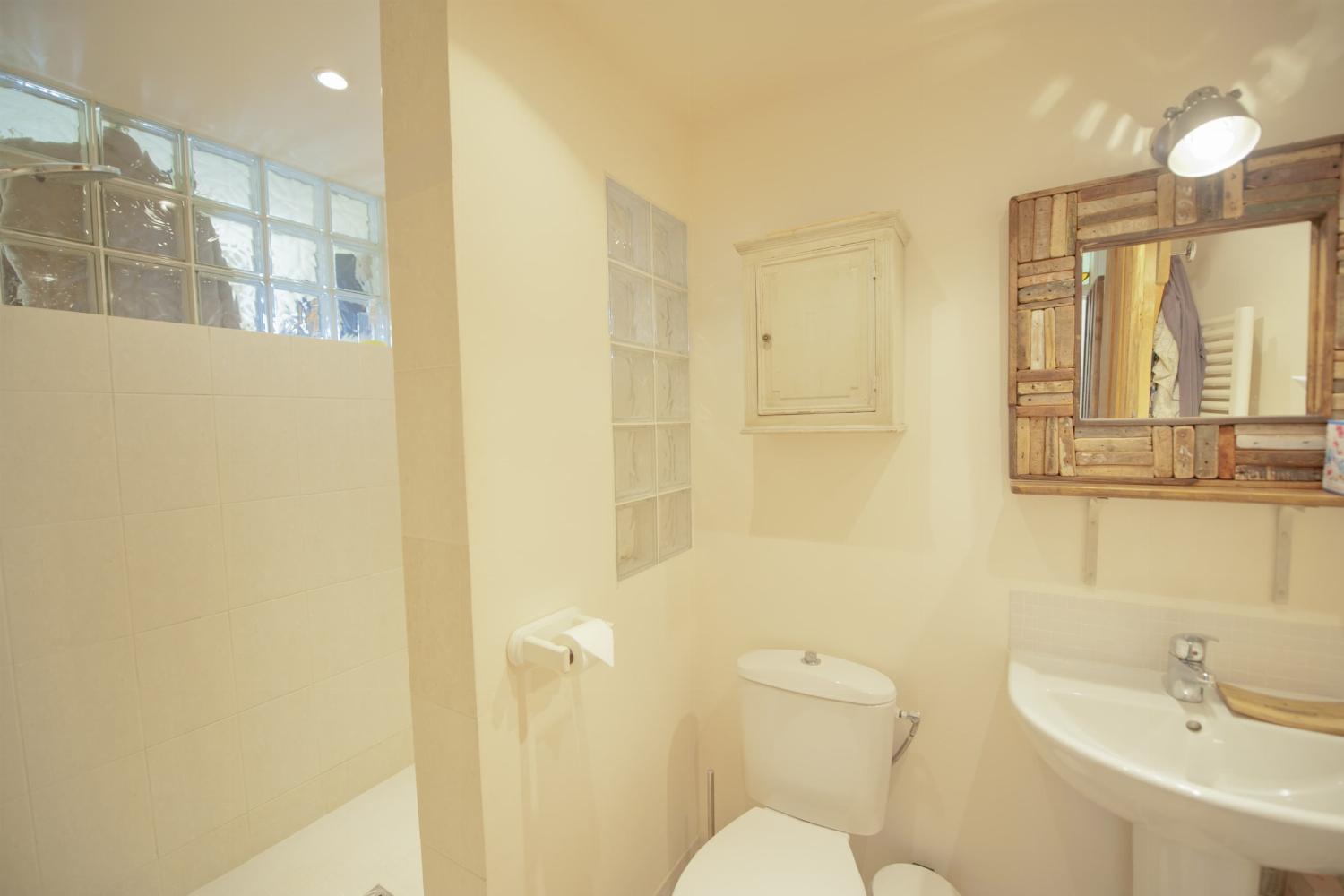 Bathroom | Rental home in Dordogne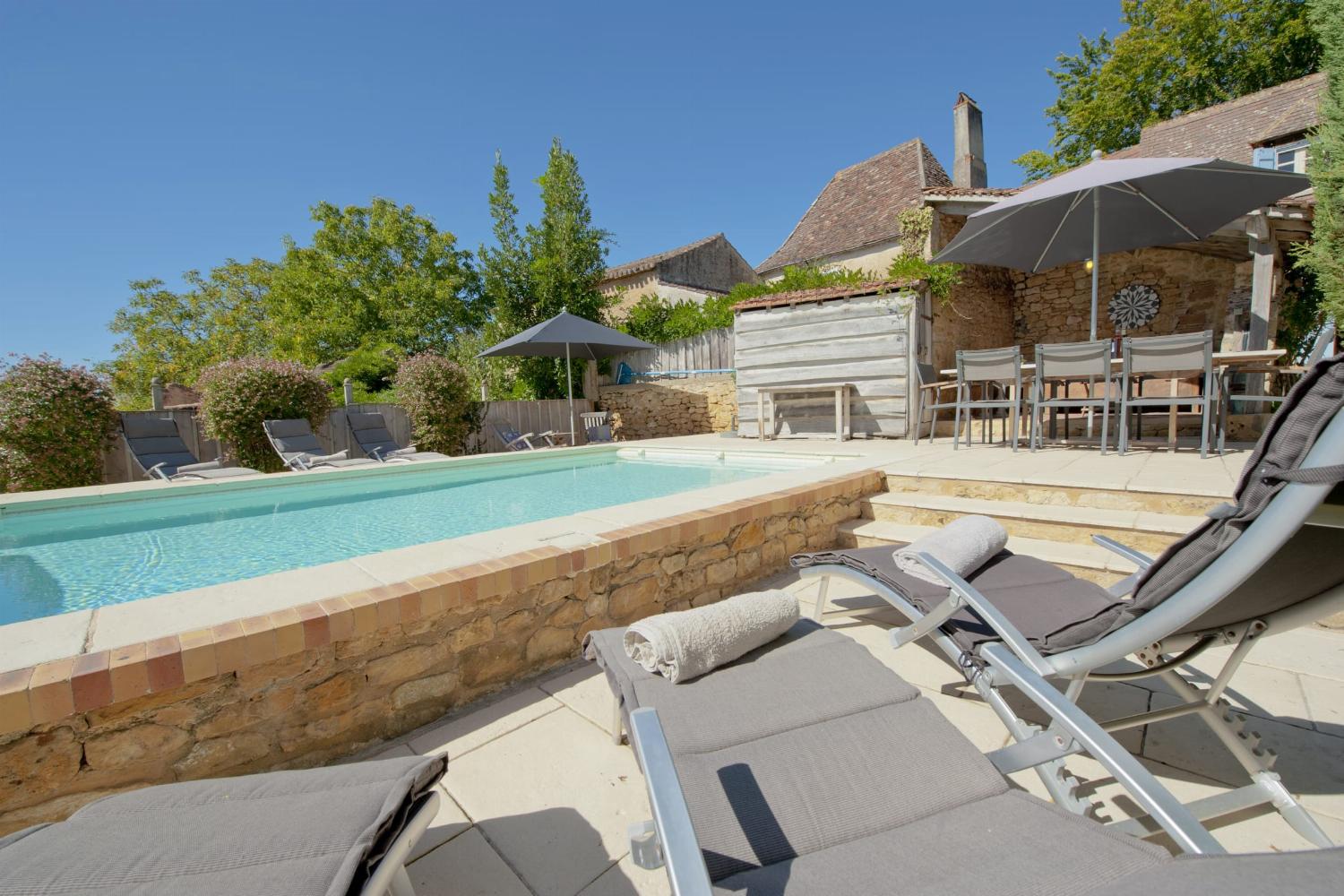 Private pool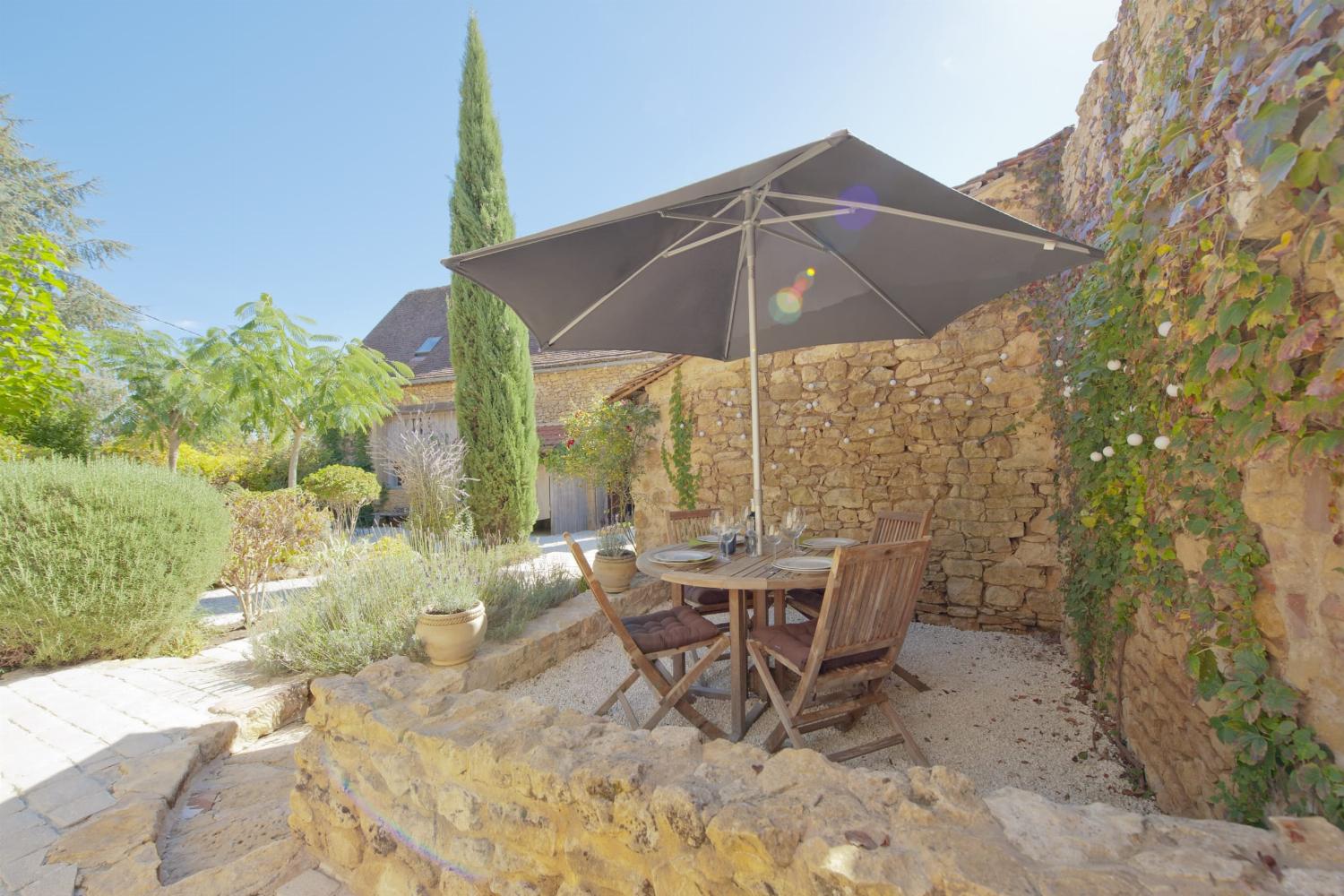 Terrace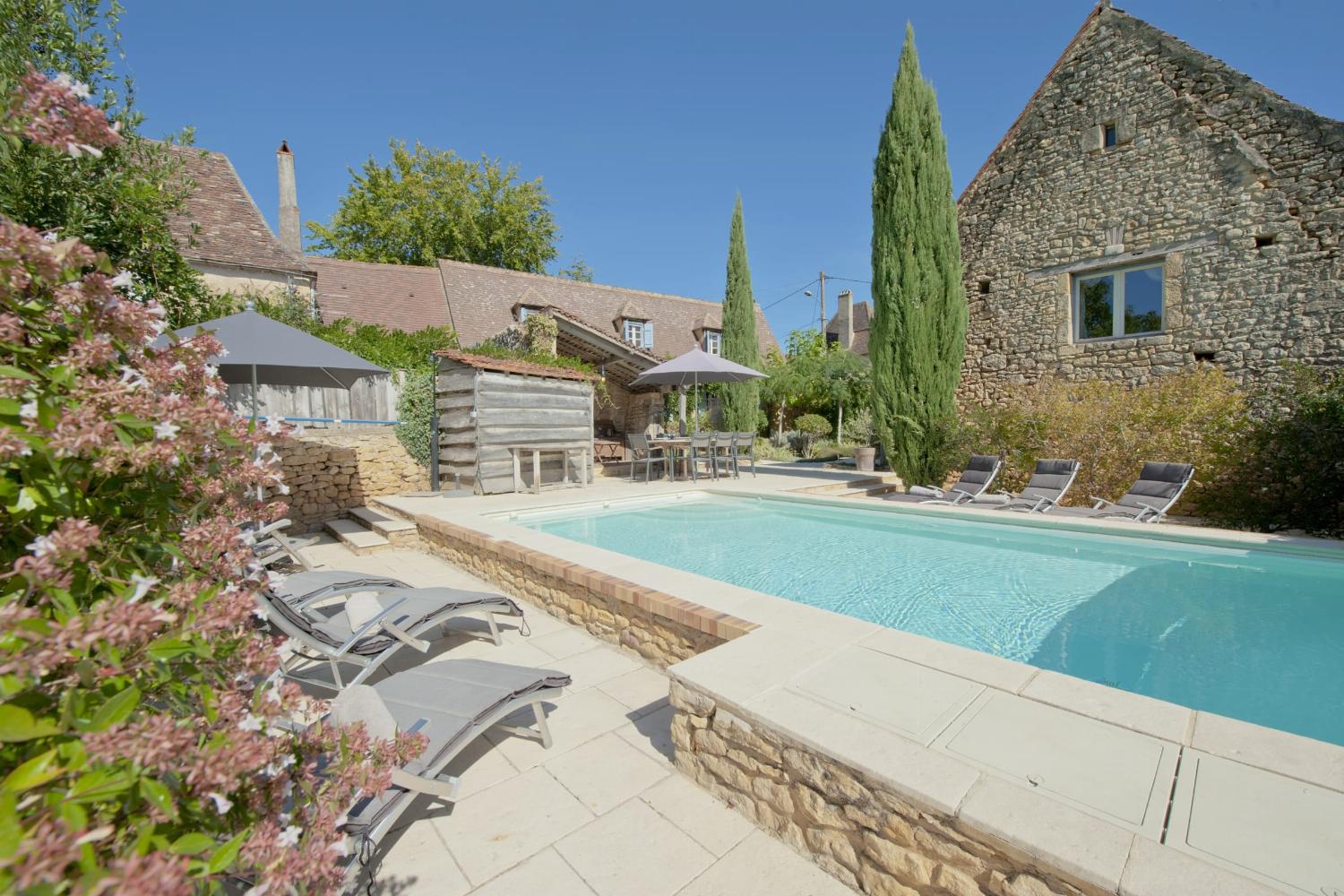 Rental home in Dordogne with private pool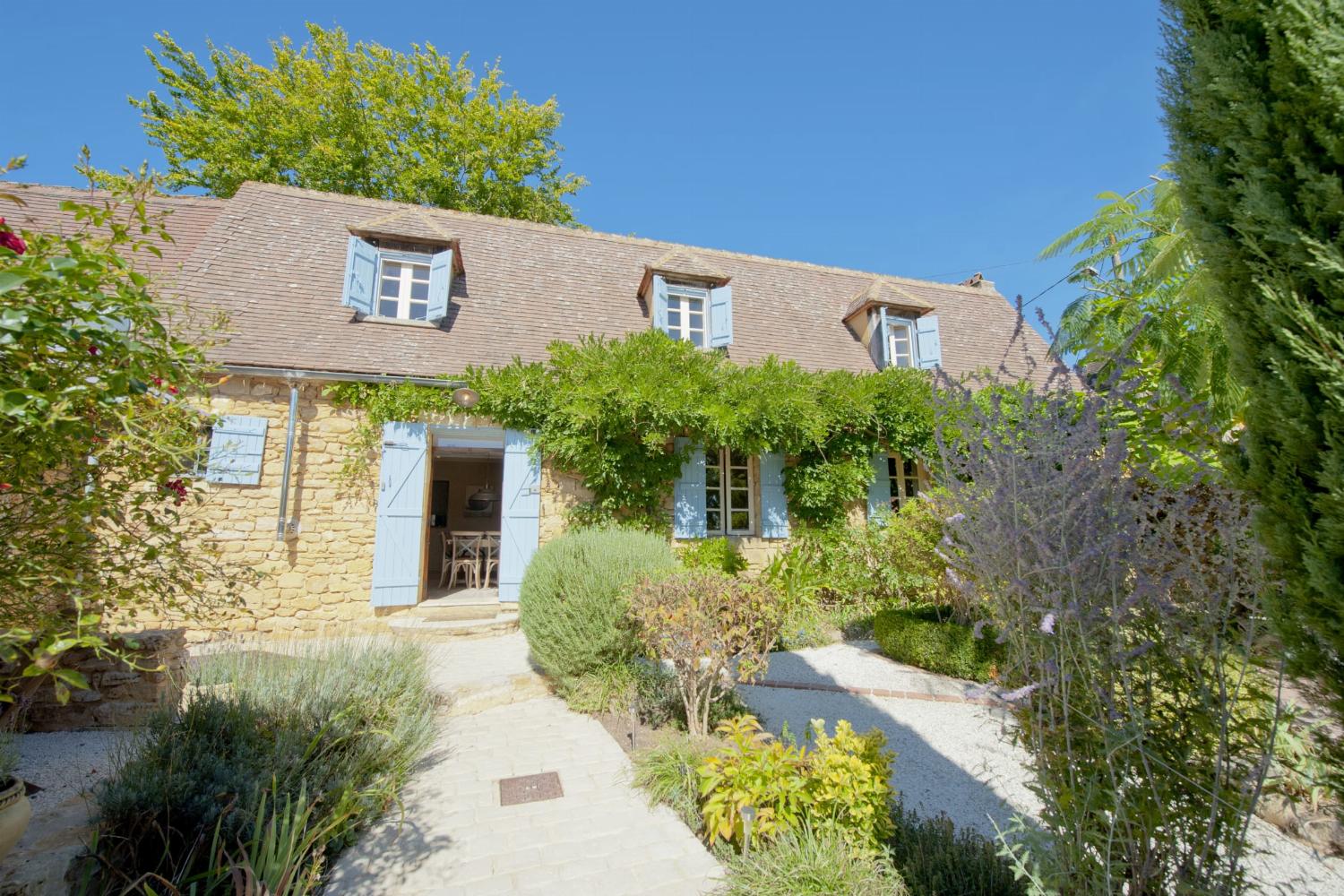 Rental home in Dordogne