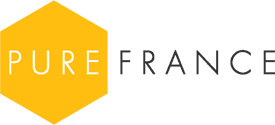 Domaine de Nérige, Saint-Martin-de-Villereglan
Booking Form | Rental Contract
Domaine de Nérige, Saint-Martin-de-Villereglan, Aude
Reference: 11078 | Sleeps: 12
Rentals are payable in Euros.
Prices are for the rental of the entire property above, per week.
Bookings run from Saturday 4:00pm to Saturday 10:00am.
Neither Pure France nor the property owner are liable for any loss or interruption of internet service.
No smoking in the property.
Bookings include electricity, water, linen and towels (including pool towels but not beach towels), and 3 hours maid service per week.
Pool open May 1st - end of September. Extended periods by request.
Additional ground floor double bedroom with shower room available on request - please enquire for price.
From
To
Euros
29/09/2018
15/12/2018
€ 1,500
15/12/2018
05/01/2019
€ 2,695
05/01/2019
06/04/2019
€ 1,500
06/04/2019
18/05/2019
€ 1,995
18/05/2019
29/06/2019
€ 2,895
29/06/2019
31/08/2019
€ 4,895
31/08/2019
28/09/2019
€ 2,495
28/09/2019
21/12/2019
€ 1,500
21/12/2019
04/01/2020
€ 2,895
Refundable Security Bond
€ 900
---