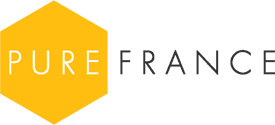 Loft du Vigneron, Rieux-Minervois
Booking Form | Rental Contract
Loft du Vigneron, Rieux-Minervois, Aude
Reference: 11158 | Sleeps: 6
Rentals are payable in Euros.
Prices are for the rental of the entire property above, per week.
Bookings run from Saturday 4:00pm to Saturday 10:00am.
Neither Pure France nor the property owner are liable for any loss or interruption of internet service.
No smoking in the property.
Bookings include electricity, water, linen, towels and pool towels (not beach towels).
Village school nearby; whilst peak season bookings will be in the school holidays there may be holiday clubs. In shoulder periods (term time) there can be some distant noise of children playing.
From
To
Euros
27/10/2018
29/12/2018
€ 1,075
05/01/2019
27/04/2019
€ 1,075
27/04/2019
25/05/2019
€ 1,400
25/05/2019
08/06/2019
€ 1,750
08/06/2019
06/07/2019
€ 2,075
06/07/2019
31/08/2019
€ 2,750
31/08/2019
14/09/2019
€ 2,075
14/09/2019
12/10/2019
€ 1,750
12/10/2019
26/10/2019
€ 1,400
26/10/2019
21/12/2019
€ 1,075
Refundable Security Bond
€ 500
---